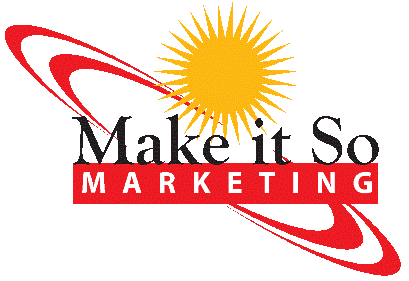 You may be interested in these comic book industry websites that Make It So Marketing also operates:
Michael D Hamersky on Comics Michael's Facebook Fan Page where you can keep up with news, reviews and trends in comic book industry and pop culture.
ComicBookCircus.com Comic book collectors and fans enjoy browsing our eBay store for collectible comic books from Marvel, DC, Image, Boom, and major Independents. Genres from Funnybooks to Horror to Westerns and Superheroes. Buy with confidence; we've been collecting, grading and selling comics for over 30 years.
ComicBookCollectorsBlog.com Michael D Hamersky is the featured blogger on comic books, graphic novels and other pop culture topics. To submit your review copy or press release, please contact Michael directly.
Facebook Comic Con | Make It So Marketing Michael D Hamersky manages this Facebook Group Page at the Facebook Virtual Comic Con where You can be interactive with what the Company blogs, lists, and talks about!
www.MakeItSoMarketing.com
Make Your Book a Bestseller
with Make It So Marketing
You're almost finished writing your book, creating a new title or producing your latest product. Now the real work begins – marketing it! While your latest work may be a labor of love, promoting it can be challenging for already time-crunched experts, speakers and creators.
Online marketing, publicity, endorsements, blogs, strategic partners, LinkedIn, Facebook, Twitter… How do you utilize it all while still managing your existing business?
Let us do the work for you...
Make It So Marketing promotes business experts, authors, speakers and comic book industry creators and publishers who are looking to market their products and services via the Internet. We specialize in online launches for new books, titles, and products, subscription acquisition campaigns and social media development. We utilize cooperative strategic alliances, social media, SEO and publicity to:
• turn your title into a bestseller
• create industry buzz
• build customer bases
• generate subscriptions
• maximize your exposure
Whether you want someone to handle it all or need expert help to coach you through the process, you owe it to yourself to talk with us about your next new book, product or title launch. Tell us about your plans.
What our clients are saying...
Connect with Tina LoSasso on:
Connect with Michael D Hamersky on:
© 2010 - 2011 Make It So Marketing Inc, PO Box 130653, Carlsbad, CA 92013