What I Am Watching on TV... Agent Carter!
Mood:
a-ok
Topic: TV Shows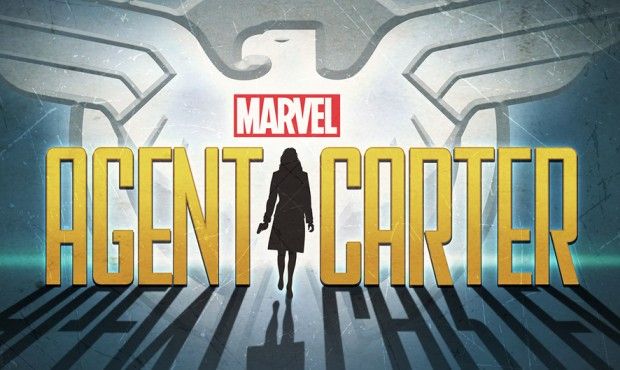 TODAY'S FEATURE IS BLOG #4022 - I had meant to blog about this TV mini-series at the end of the last episode. However, I just didn't get to doing it. After watching the return of Marvel Agents of S.H.I.E.L.D. Tuesday night this week, I just had to do it today.
You see, Agent Carter was a 'fill-in' mini-series shown on the ABC Network. It ran for eight episodes, starting on January 6th of 2015, and ending on February 24th. It ran while Agents of S.H.I.E.L.D. was on hiatus in the same time slot.
I found the writing of the episodes and the presentation of the material to be well written and well filmed. I like stories in this time period, 1946 after World War II was finished. The actors on this show were well cast, and the eight episodes were pretty tight in getting the story told.
What was the series about? Here is the plot:
ABC presents its second action packed series from the creative minds at Marvel in "Marvel's Agent Carter," inspired by the feature films Marvel's "Captain America: The First Avenger" and Marvel's "Captain America: The Winter Soldier," along with the short "Marvel One-Shot: Agent Carter."

Years before Agent Coulson and his S.H.I.E.L.D. team swore to protect those who cannot protect themselves from threats they cannot conceive, there was Agent Peggy Carter (Hayley Atwell, Marvel's "Captain America: The First Avenger," Marvel's "Captain America: The Winter Soldier"), who pledged the same oath but lived in a different time when women weren't recognized as being as smart or as tough as their male counterparts.

But no one should ever underestimate Peggy.

It's 1946 and peace has dealt Peggy a serious blow as she finds herself marginalized when the men return home from fighting abroad. Working for the covert SSR (Strategic Scientific Reserve), Peggy finds herself stuck doing administrative work when she would rather be back out in the field; putting her vast skills into play and taking down the bad guys. But she is also trying to navigate life as a single woman in America, in the wake of losing the love of her life, Steve Rogers – aka Captain America.

When old acquaintance Howard Stark (Dominic Cooper, Marvel's "Captain America: The First Avenger") finds himself being framed for unleashing his deadliest weapons to anyone willing to pony up the cash, he contacts Peggy - the only person he can trust - to track down those responsible, dispose of the weapons and clear his name. He empowers his butler, Edwin Jarvis (James D'Arcy, "Master and Commander: The Far Side of the World"), to be at her beck and call when needed to help assist her as she investigates and tracks down those responsible for releasing these weapons of mass destruction. But Jarvis, who is a creature of habit and sticks to a rigid daily routine, is going to have to make some major life changes if he's going to be able to keep up with Peggy.

If caught going on these secret missions for Stark, Peggy could be targeted as a traitor and spend the rest of her days in prison – or worse. And as she delves deeper into her investigation, she may find that those she works for are not who they seem, and she might even begin to question whether Stark is as innocent as he claims.
I am 'Old School', in that I've been around reading Marvel Comics at the start of the Marvel Age of Comics. So my Marvel continuity is a little different from those that started reading Marvel Comics in their 'Ultimate' comics line.
The only weird thing that really stuck in my mind was Peggy mentioning Junior Juniper as being alive in 1946, which of course didn't happen, as he died in an early issue of Sgt. Fury and His Howling Commandos. Other than that, the storylines were well constructed and made sense to me.
I found the entire mini-series to be TV well worth watching, and suggest you check this out if you haven't been following it during January through February. You know... I really did enjoy this mini-series. Especially after watching the return of Agents of S.H.I.E.L.D. this week. That series is kind of up and down in presentation in my point of view.
Here are some links of interest about this TV Series and / or Agent Peggy Carter:
Agent Carter in Marvel Comics issues
~Michael
---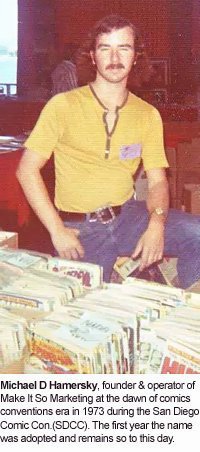 NOTE FROM Michael D Hamersky On Comics: My thanks again to all of YOU reading this blog and our archived blog posts, now over 4,000 total posts in number! I do appreciate your continued reading and support of this Blog!
BTW, You can 'follow' this blog by clicking the 'Follow' Button at this NetworkedBlogs app link! Thanks to ALL of YOU that have already clicked that button! And for those of YOU that haven't yet... I would appreciate it if YOU would!!!
Note: My online 'Local' Comic Book Shop (LCBS), carries many different genres of comics, magazines, graphic novels, and comic con promotional items. Possibly even copies of the item(s) that was mentioned here today...! If I have it, you'll find under the BIG TOP of Comics, at Comic Books Circus.com!
Web Page Note: This blog post is written per the IE Browser standards. Chrome, Safari, Netscape, Firefox and the other browsers serve the page up slightly differently, sorry about that! The screen display resolution is best seen at the setting of 1024 x 768 on your laptop or desktop computer. Note: Your computer's resoulution may be set differently, but the above resolution is the most commonly used resolution at the time of this blog post.
NOTE: All images and characters within this blog post are copyright and trademark their respective owners.
Comics Creators: If you are breaking into, or already work in the comic book industry or other pop culture productions, you are welcome to email or mail us press releases, news items, and updates that you feel would be of interest to my blog readers. Including YOUR own works! To mail printed items to me for possible review, just contact me.
Also, if you are a Facebook member, I would have liked you to send me a 'Friend Request'. However, I have reached the maximum limit of 5,000 Facebook Friends and Fan pages already, so I've added a New 'Facebook Fan Page' so that even more of YOU can 'Like' what I am doing, and be interactive with me and others there. Here is the link to that 'Facebook Fan Page':
Michael D Hamersky On Comics
! Please click the 'Like' button on that page!
---------------


In Addition, I started a YouTube Channel just before the 2011 Comic-Con International, where I am slowly uploading videos from conventions or other events that we attend that are also pop culture related. You are invited to 'subscribe' to that channel also! As found at
'HamerskyOnComics'
!
---
Posted by makeitsomarketing at 10:55 AM PST
Updated: Thursday, March 5, 2015 11:31 AM PST