Batman AND The Batmobile Will Be At Wizard World Anaheim 2010!
Mood:
caffeinated
Topic: Comic Cons



Above: The Batmobile Is Ready to Jet Out of the Batcave in the 1960's Batman TV Show!

To The Top Left: The Wizard World Comic Con Anaheim Logo - The Con Runs April 16 - 17 -18, 2010!

To The Bottom Left: The Batman Logo For The 1960's Batman TV Show!
TODAY'S FEATURE - Blog #3097:
Batman AND The Batmobile will be at Wizard World Comic Con Anaheim...And being a child of the 1960's, when I say "Batman"... I mean 'Adam West', period!

So if you plan to be in Southern California less than two weeks from now, be sure to check out this 3-Day Comic Con in Anaheim, California! If nothing else, if YOU are a Batman Fan, be there to see Adam West! BIG NOTE: Adam West will be there only Friday and Saturday!!
The Batmobile is scheduled to be there all three days. I'm talking about the original 1960's TV Show Batmobile...The one to the left is one that I saw at a different comic con, that I'm posting here for comparison purposes to the one pictured at the top right of this blog post!
Below is just a brief bio on Adam West, who BTW now has a Facebook Fan Page. You too can become a fan by clicking here: Adam West Fan Page. The excerpt of the bio is as follows:
"Adam West is a true American icon. From his humble beginning on a wheat ranch in Walla Walla, Washington, Adam skyrocketed to fame in Hollywood, pursuing an extraordinary career in entertainment that has spanned half a century. His role as Batman in the classic television series and feature of the same name continues to be seen throughout the world more than 40 years after its debut. While Batman, and his alter ego, Bruce Wayne, remains his signature role, Adam has a multitude of motion picture, theater, and TV credits to his name.
He has made nearly 50 movies, including starring or co-starring roles in Drop Dead Gorgeous, The New Age, The Young Philadelphians, An American Vampire Story, Soldier in the Rain, Robinson Crusoe on Mars, and Nevada Smith.
He has had starring roles in several TV series other than Batman, including The Detectives, The Last Precinct, and The Clinic. His theater credits include Volpone at the Mark Taper Forum at the Los Angeles Music Center.
Adam West has also lent his voice to animated characters in such well-known series as Family Guy, The Simpson, Rugrats, Batman, Animaniacs, Jonny Bravo, Spydogs, The Super Adventure Team, and many others. His voice-over work in animated film includes the roles of "Ace, Hollywood Chicken Little" in Disney's Chicken Little, and "Uncle Art" in Disney's Meet the Robinsons. In 2000, he also contributed the voice of "Leonard Fox" to the animated short, Redux Riding Hood, which went on to win an Academy Award nomination.
Adam West is the author of two books, (continued here at the web site that this excerpt is from..."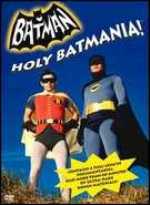 So when is this Wizard World Anaheim Comic Convention that YOU can drop in and see Adam West and the Batmobile happening?
Well, here is the prelim info that you would need:
When: APRIL 16-17-18, 2010
FRI-SAT-SUN
Where: Anaheim Convention Center
800 West Katella Avenue
Anaheim, CA 92802
Hours of the Con:
Fri:
3:00 pm - 9:00 pm
Sat:
10:00 am - 7:00 pm
Sun:
10:00 am - 5:00 pm
So how do YOU get tickets, ask information and be interactive with this Wizard World Comic Con Anaheim? Well... You can do so by joinng their Facebook Fan Page right here for one, AND / OR You can go direct to their web site here to see who else is appearing and buy tickets online: Wizard World Anaheim.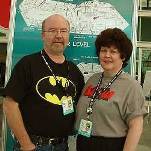 BTW, I've already blogged about this upcoming comic con before, but my main reason on choosing Adam West / Batman / the Batmobile to feature here today is because....
Of the upcoming Batman Book that is being published this Fall of 2010 with a chapter that I have written in it. The title of the book is: 'Gotham City 14 Miles'! The publication is a book of essays on the Batman TV Show from the 1960's by multiple authors, and it will be published by 'Sequart'! That would be the Sequart Research & Literacy Organization! Click here to view Sequart's Facebook Fan Page and become a fan, so you can get updates as the year progresses on this upcoming title!
Okay... enough about me, LOL! I just wanted to let you know about the 'connection' as I have been dropping 'hints' in this blog for a while. My thanks to Jim Beard, Editor of the book for the original invite to participate in the project!
AND...My thanks again to all of YOU reading this blog and our archived blog posts, now almost at the 3,100 total posts in number! We'll be at that number this upcoming week!
~ Michael D Hamersky @ ComicBookCollectorsBlog.com

Note: Batman Comic books that the Batman TV Show were based on can be found at our own web site for sale at:
http://www.comicbookscircus.com/
---
"Hammering Out the Web For You Since May 12th, 1998!"

Note: If you are breaking into, or already work in the comic book industry or other pop culture productions, you are welcome to email us press releases, news items, and updates that you feel would be of interest to our blog readers. Including YOUR own works!

To mail printed items to us for possible mention or review, send to:

Make It So Marketing Inc.
PO Box 130653
Carlsbad, CA 92013

Check Out More Of Our Endeavors:

Tina and I also have an on-line exhibitor table at the first "virtual" comic con titled the "Facebook Comic Con" (FBCC)! You can view our table and interact there by clicking this link.

So if YOU are a Facebook member, please 'join' our Facebook Comic Con - Make It So Marketing exhibitor table for updates, specials, and other wall comments that we post every day!




Also, if you are a Facebook member and would like to join my Facebook Network, feel free to send a 'friend request' to 'Michael D Hamersky'.

-------------------

Talking about comics: if YOU are a comics creator, (writer, penciler, inker, colorist, letterer, etc.), OR even a Comics / Magazine Publisher, feel free to contact me regarding YOUR works for a possible mention / review!

I've made a special blog post about: "How To Best Submit YOUR Publication For Possible Review!" for those creators / publishers that would like to possibly have their publications mentioned or reviewed. Just click on the link provided in this paragraph!

~Michael @ ComicBookCollectorsBlog.com

WEB PAGE NOTE: This blog post is written for the IE Browser standards. Chrome, Safarai, Netscape, Firefox and the others serve the page up differently. The screen display resolution is best seen at the setting of 1024 x 768.

NOTE; All images and characters within this blog post are copyright and trademark their respective owners.
Posted by makeitsomarketing at 12:01 AM PDT
Updated: Sunday, April 4, 2010 6:08 AM PDT