My Take On: Trigger Men #1 From Triptych Books!
Mood:
caffeinated
Topic: Comic Books - New
Michael D Hamersky On Comics Reviews:

Trigger Men #1


From Triptych Books!




-

Above: The Front Cover to Trigger Men #1!

At the Top Left: Kyle Winters & Mike Andersen at the 2010 Long Beach Comic Con (LBCC)!
TODAY'S FEATURE - Blog #3381:
I found this comic book at the recent 2010 Long Beach Comic Con, (LBCC).
It is a self-published comic book from Triptych Books.
The color cover intrigued me when I first saw it at the table. The cover is laid out very well and should appeal to those interested in the genre that the cover suggests it is in.
Here is what the publishers state in their promo blurb about it:
"Trigger Men is a dark comedy that follows the lives of two hitmen, Matt Whit and Jason McCarty as they navigate the absurd world of contract killing.

Jason is hired to kill a dangerous target and very quickly realizes that he's in over his head. He convinces Matt to come out of retirement and help him with one last job. Before they know it the "one last job" has become a dash to save their own lives."
My thoughts on this first issue are this:
Inside Front Cover: The credits for the issue are presented without any 'splash efects'. Which is a good way of doing so, because the 'splash page' for Chapter 1 starts right off to the sotry with three basic panels. No contrast there!
The interior pages are black / grey / white, which gives the 'moodiness' to the storyline. I don't believe that color would have done so well for this issue.
The 2nd Chapter in this comic, 'High School Reunion - Part 1', is similar in presentation. However, it truly is 'Part 1' and the story cuts off without a resolution. Not a good place to end in a 'floppy comic book format', IMO.
I would have preferred to see Part 1 & possibly Part 2 (of ? parts to to the story arc), in one 'floppy comic book issue.
I'm not for sure how this feature was first presented, whether web comic or individual published pages. I do know that 'Kickstarter' was used to finance the publishing of this comic book, which is being utilized by more & more comics creators.
(I've mentioned that service that 'Kickstarter' provides on my own Facebook Fan Page, as a possibility for those that want to be self-published.)
The artwork, storyline, and dialogue mesh well for this comic book. The word balloons were also placed well.
Again, my only negative thought was the editing, where the last page of the story doesn't have a 'to be continued' blurb, and the actual last page is a 'Thank You' page instead.
The inside back cover was also left blank. I would have finished reading this comic book with a more 'finished' or 'to be continued' feeling, if those last two pages had some mention as to what was coming next, and when, or how...
There are Facebook and Twitters urls to follow, so there was some follow-up an interested reader could check out online, but since this was a 'printed' floppy coomic book format, I would have preferred to see a 'printed' blurb in the comic itself.
My review rating for this comic book is a VERY FINE / VERY FINE PLUS (VF/VF+) 8.25 out of a 10.0 possible comic book grading scale.
To purchase this comic book please see the following link: Purchase Trigger Men comic book here.
You can also 'Like' the Facebook Fan Page for this publication via this link.
Thre are a lot of credits to the making of this comic book series.
Written by: Mike Andersen. Interior Art by: Heather Brinesh. Lettered by: Rachel Wells. Cover Art by: Greta Schimmel. Additional Cover Art by: Heather Brinesh. Cover Editing by: Casey Straka. Edited by: Stephanie Flint. With Additional Editing by: Kyle Winters and Nick Fisher.
Again... My thanks to Kyle Winters and Mike Andersen, for bringing this comic book to my attention!
~Michael D Hamersky
---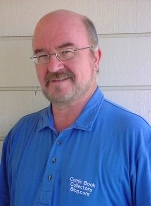 My thanks again to all of YOU reading this blog and our archived blog posts, now at 3,381 total posts in number! I do appreciate your continued reading and support of this Blog!
BTW, You can 'follow' this Blog by clicking the 'Follow' Button at this NetworkedBlogs app! We currently have over 2,352 'Followers'! Thanks to ALL of YOU that have already clicked that button!
And for those of YOU that haven't yet... I would appreciate it if YOU would!!!
~ Michael D Hamersky
Note: My online 'Local' Comic Book Shop (LCBS), carries many different genres of comics, magazines, graphic novels, and comic con promotional items. Possibly even copies of the item that was reviewed here today...!
If I have it... You can find it 'Under The Big Top Of Comics' at:
http://www.ComicBooksCircus.com/
Web Page Note: This blog post is written for the IE Browser standards. Chrome, Safari, Netscape, Firefox and the other browsers serve the page up differently, sorry about that!
The screen display resolution is best seen at the setting of 1024 x 768 on your laptop or desktop computer.
NOTE: All images and characters within this blog post are copyright and trademark their respective owners.
Comics Creators: If you are breaking into, or already work in the comic book industry or other pop culture productions, you are welcome to email or mail us press releases, news items, and updates that you feel would be of interest to our blog readers. Including YOUR own works!
To mail printed items to us for possible review, send to:
Make It So Marketing Inc., PO Box 130653, Carlsbad, CA 92013
Also, if you are a Facebook member, I would have liked you to send me a 'Friend Request'. However, I have reached the maximum limit of 5,000 Facebook Friends and Fan pages already, so I've added a New 'Facebook Fan Page' so that even more of YOU can 'Like' what I am doing, and be interactive with me and others there. Here is the link to that 'Facebook Fan Page': Michael D Hamersky On Comics! Please click the 'Like' button on that page!
---
Posted by makeitsomarketing at 7:23 AM PDT
Updated: Monday, April 4, 2011 7:55 AM PDT