Tina's Take On: An Elegy For Amelia Johnson - A Graphic Novel
Mood:
caffeinated
Topic: Comic Books - New
TODAY'S FEATURE - Blog #3383:
Today's blog is a review on the recent graphic novel published by Archaia Entertainment. The review is a 'guest blog' by my wife, Tina LoSasso.
Review: An Elegy for Amelia Johnson
A graphic novel by Andrew Rostan, Dave Valeza & Kate Kasenow
An Elegy for Amelia Johnson is the story of how Amelia, a 30-something poet in the final last stages of breast cancer, sends her two best friends on a cross-country journey to deliver messages to key people in her life before she passes.
Amelia's childhood friend, Henry, a filmmaker, chronicles the journey while her college friend, magazine writer and erstwhile novelist Jillian, captures the story and each person's reflections on Amelia in words. Together they hope to join the visual and written word to form a proper 'elegy for Amelia'.
But, first they discover much more than they realized about their friend and themselves.
There's much to like about "Amelia". The story is easy to follow. The illustration succinctly captures both the emotion and the action within each scene. The characters are clearly drawn with distinctive personalities. I particularly enjoyed the inclusion of Henry's sidekicks, Frank and Charles. They provide much-needed comic relief in an otherwise serious storyline and, in the absence of narrative (the story is told entirely in dialogue), the musings of Henry's long-suffering crew serve to set the scene and supply explanations for some of the characters'actions.
This reviewer didn't care for the sometimes preachy tone of the story and depiction of Amelia. Most annoying was how the story's ending was clearly telegraphed on the back cover. If you plan on reading "Amelia" and I recommend it for readers who are looking for a thoughtful, adult story, I strongly suggest you avoiding even a glance at the back cover.
Grade: 8.0 out of a possible 10.0 comic book grading scale.
~Tina LoSasso

----------------
Thanks, Tina for your review of the graphic novel above!
Here's the publisher's promo blurb:
In her 30 years on earth, Amelia Johnson has touched many lives with her compassion, intelligence and spirit. Now, at the end of a year-long battle with cancer, she asks her two closest friends to take her final messages to the people who have touched her life the most. Henry Barrons is a cocky, Oscar-winning documentary filmmaker whose demeanor hides deep insecurities. Jillian Webb is an acclaimed magazine writer with an inability to make long-term commitments. They set out across the country to fulfill Amelia's dying wish…and end up learning more about her—and themselves—than they ever imagined.
This graphic novel went on sale: March 2nd at your LCBS - and March 8th wherever books are sold!
Retail Price $14.95 Page count: 128 pages
Format: hardcover, 5.25" x 8.25", black and white
T+13 (contains material suitable for teen readers age 13 and above).
If you don't buy at your LCBS... Here is a link so that YOU can purchase the graphic novel online: An Elegy for Amelia Johnson
- Purchase Online.
Here is the Facebook Fan Page for Archaia Entertainment, which I suggest YOU 'like' also to keep up with what this publisher is presenting next.
---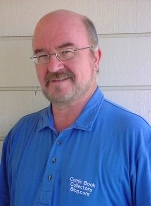 My thanks again to all of YOU reading this blog and our archived blog posts, now at 3,383 total posts in number! I do appreciate your continued reading and support of this Blog!
BTW, You can 'follow' this Blog by clicking the 'Follow' Button at this NetworkedBlogs app! We currently have over 2,350 'Followers'! Thanks to ALL of YOU that have already clicked that button!
And for those of YOU that haven't yet... I would appreciate it if YOU would!!!
~ Michael D Hamersky
Note: My online 'Local' Comic Book Shop (LCBS), carries many different genres of comics, magazines, graphic novels, and comic con promotional items. Possibly even copies of the item that was reviewed here today...!
If I have it... You can find it 'Under The Big Top Of Comics' at:
http://www.ComicBooksCircus.com/
Web Page Note: This blog post is written for the IE Browser standards. Chrome, Safari, Netscape, Firefox and the other browsers serve the page up differently, sorry about that!
The screen display resolution is best seen at the setting of 1024 x 768 on your laptop or desktop computer.
NOTE: All images and characters within this blog post are copyright and trademark their respective owners.
Comics Creators: If you are breaking into, or already work in the comic book industry or other pop culture productions, you are welcome to email or mail us press releases, news items, and updates that you feel would be of interest to our blog readers. Including YOUR own works!
To mail printed items to us for possible review, send to:
Make It So Marketing Inc., PO Box 130653, Carlsbad, CA 92013
Also, if you are a Facebook member, I would have liked you to send me a 'Friend Request'. However, I have reached the maximum limit of 5,000 Facebook Friends and Fan pages already, so I've added a New 'Facebook Fan Page' so that even more of YOU can 'Like' what I am doing, and be interactive with me and others there. Here is the link to that 'Facebook Fan Page': Michael D Hamersky On Comics! Please click the 'Like' button on that page!
---
Posted by makeitsomarketing at 6:09 AM PDT
Updated: Wednesday, April 6, 2011 6:46 AM PDT