My Take On: Velica - Volume 2 #1 - 4
Mood:
caffeinated
Topic: Comic Books - New
Michael D Hamersky On Comics Reviews:

Velica

Volume 2 #1-4 From Z Studioz




-

Above Photo: The Front Cover to Velica Volume 2 #1.

Top Left Photo: Front Cover to Velica Volume 2 #2.
TODAY'S FEATURE - Blog #3352:
First, I want to apologize to the creator / publisher of this series, Kenneth Johnson. I had received this mini-series last year for possible review, and after reading it, I loaned it to another party as an example of what is being published in the comics industry. This was just returned to me, and upon checking my indexes, I realized that I had not yet review blogged it.
Checking on the publisher's website, I found that YOU can read this series of four comics now on 'Myebook', and that the property is getting a lot of traction this year, thus although it was printed last year, it is still rather 'timely' for presentation here in my Blog. I will post all the links to what Z Studioz and 'Velica' are up to as of this date.
First, here's what the publisher has for the promotional info:
"Velica tells the story of a woman on the quest for justice for all. Her father was gunned down by a trusted family friend and while the justice system failed her, she will not. Velica tears through the hides of anyone who protects her fathers killer and stops at nothing to help others from being affected by a similar fate. In the beginning, it was about Velica avenging her father. She soon realized that this fight goes beyond a simple vendetta. This is about justice. She is searching for truth in a world filled with lies and shady people who only seek to capitalize on others misfortune."
After re-reading the series to refresh my memory, I found that although the interior pages are printed in black & white, that the vivid color front covers of Velica stayed with me as I read each of the four issues that have been printed so far.
I mentioned that the comic book issues printed so far can be found on 'MyEbook'. However, due to the 'action / violence' in this series, you would have to confirm that you are at least 18 years of age to read this series. Thus I'm placing the 'mature' label on this series in this blog post.
The storyline isn't dragged out over the four issues published thus far. I haven't read the fifth issue, but the 'pencils preview' is available online. It is an 8-page preview that was added August of 2010, with no additional update so far as of today. So although I'm a little late in blogging about this series, it hasn't yet come out with a complete fifth issue. BTW, the earlier four issues I'm referring to in this blog have each been read via 'Myebook' by over 75,000 readers. That is quite an accomplishment!
The artwork is pretty visual / in-your-face even in this black & white version. If and when a 'TPB' is compiled, it might be considered to print it in color for that target audience. The color front covers I believe were colored by Kirsty Swan.
I could go on with a 'review' of each comic, but with them being shown on the web at this time, I'm just going to give this series my rating, and then follow up with the links I suggest you take a look at...
My Review Rating for this series is VERY FINE / NEAR MINT (VF/NM) 9.0 out of a possible 10.0 Comic Book Grading scale.
The web site for Z Studioz can be found here.
The 'Myebook' portal page for all 5 issues thus far can be found here.
I suggest that you 'Like' the Z Studioz Entertainment Facebook Fan Page here.
There is also a Facebook Fan Page just for 'Velica - The Next Powerfrul Woman In Comics'.
Kenneth Johnson is also the (virtual comic con) Facebook Comic Con (FBCC) Gala Lead Coordinator, of which I am a member of, and a proud owner of a (virtual) comic con table, Facebook Comic Con | Make It So Marketing.
As a last link, here is the Twitter feed for Velica.
Again, my thanks to Ken for sending me hard copies of his Velica series to me for possible review. Your current marketing of this Velica property via Myebook should lead to an even bigger audience, I'm sure.
~Michael D Hamersky
---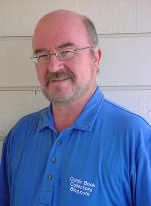 My thanks again to all of YOU reading this blog and the archived blog posts, now over 3,350 total posts in number! I do appreciate your continued reading and support of this Blog!
BTW, You can 'follow' this Blog by clicking the 'Follow' Button at this NetworkedBlogs app! We currently have over 2,245 'Followers'! Thanks to ALL of YOU that have already clicked that button! And for those of YOU that haven't yet... I would appreciate it if YOU would!!!
~ Michael D Hamersky
Note: My online 'Local' Comic Book Shop (LCBS), carries many different genres of comics, magazines, graphic novels, and comic con promotional items. Possibly even copies of the item that was reviewed here today...!
If I have it... You can find it 'Under The Big Top Of Comics' at: ComicBooksCircus.com
Web Page Note: This blog post is written for the IE Browser standards. Chrome, Safari, Netscape, Firefox and the other browsers serve the page up differently, sorry about that!
The screen display resolution is best seen at the setting of 1024 x 768 on your laptop or desktop computer.
NOTE: All images and characters within this blog post are copyright and trademark their respective owners.

Comics Creators: If you are breaking into, or already work in the comic book industry or other pop culture productions, you are welcome to email or mail us press releases, news items, and updates that you feel would be of interest to our blog readers. Including YOUR own works!! (Note: I don't list my email address here, due to 'spambots' gathering it and 'spamming' me.
To mail printed items to us for possible review, send to:
Make It So Marketing Inc., PO Box 130653, Carlsbad, CA 92013, USA

Also, if you are a Facebook member, I would have liked you to have sent me a 'Friend Request'.
However, I have reached the maximum limit of 5,000 Facebook Friends and Fan pages in my network already, so I've added a New 'Facebook Fan Page' for myself so that even more of YOU can 'Like' what I am doing, and be interactive with me and others there.
---
Posted by makeitsomarketing at 12:01 AM PST
Updated: Thursday, February 17, 2011 8:12 AM PST