My Take On: Walking Man Comics #74 by Matt Levin
Mood:
caffeinated
Topic: Comic Books - New
Michael D Hamersky On Comics Reviews:

Walking Man Comics Presents Special #74

By Matt Levin




-

Above Photo: The Front Cover to Walking Man Comics Presents Special #74

Top Left Photo: Matt Levin, Creator.
TODAY'S FEATURE - Blog #3353:
Earlier this week I received issue #75 of this series from creator, Matt Levin... Which reminded me that I had not yet mentioned issue #74 of the same series.
Matt has been pretty busy uploading several of his earlier issues of this series to his personal Facebook profile page, of which I will post the link to at the bottom of this review.
I first blogged about Matt and his mini-comics in my March 1st of 2010 blog, as seen in this link. As I mentioned there, even though Matt had been producing these for a decade, I had not seen a copy. Small Press comics can be exactly that... Comics that have a 'small distribution'. In this case, with Matt being based in Connecticut, I had not heard of his line of mini-comics till he introduced himself to me via Facebook.
As to Issue #74, this is what Matt wrote on a sidenote that was enclosed with the issue to those that were on his subscription list:
"Welllll, it took me a long time, but I'm willing to call it quits on WMCP74, completed, if not done. I'm planning to post "Pere et Fils" 1-4 on my Facebook page; on issue issue weekly in Jan.; hope to show the kid growing up between issues.
It's very nice to be scheduled according to pleasure, but worrisome--shouldn't I be doing more? Mostly, I've been doing short pieces for "Oh, Comics!", "Banzai" and the Trees & Hill anthologies. But it's getting to hard to be inventive, for too small a return to be enjoyable. The frog--the frog is fun and writes itself and I have the actual characters--so it's likely the frog Super Hero Frog will return.
Hope your life and work are working out, if not as expected, than at least with good health and some fun."
The above pretty much states what I felt when I was publishing my family genealogical newsletter titled 'Hamersky & Allied Familes Newsletter'. It was published from 1980 to 1995 for the benefit of descendants of all Hamerski / Hamersky / Hammersky families. The newsletter was available in English, Portuguese and German. As Matt stated above... I too felt that "...it's getting too hard to be inventive, for too small a return to be enjoyable'. A few years after my divorce... I just ceased publishing.
I'm glad that Matt is posting these issues of his online at his Facebook personal page. The 'privacy settings' to his page are open to those that want to take a look at this issue and the other three in this 'Pere et Fils' story arc.
This issue #74 is the final issue in that very same story arc. With only 12 page, (including covers), to this mini-comic, Matt presents a good story and one that he felt needed 'telling'.
What is unique with Matt's mini-comic is that the art is shown via 'rubber stamp' art... Yes, I said 'rubber stamp art'. A list of credits of the rubber stamp makers are shown as 'Where to GO-!' to purchase the rubber stamps used in the story, with the rubber stamp makers names (personal / business), and a mailing address.
In this 'Pere et Fils', (Father and Son), story arc, Matt has been producing four comics of 'questionable advice' to his son. I found this last issue of that story arc the one to touch my own heart... Enough to want to blog about it here today.
If you aren't reading Matt's comics, either hard copy or on his Facebook personal page, you should... Period.
My Review Rating for this series is VERY FINE / NEAR MINT (VF/NM) 9.0 out of a possible 10.0 Comic Book Grading scale.
The link to Matt's Facebook 'photo album' so that you can see this four issue story arc can be found by clicking here. I'm not for sure how much else is open for you to see on the WMC series or his other mini-comics. The 'privacy settings' are Matt's choice, not mine.
Again, my thanks to Matt for sending me hard copies of his mini-comics to me for possible review!
~Michael D Hamersky
---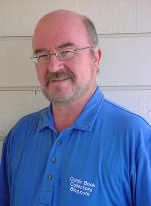 My thanks again to all of YOU reading this blog and the archived blog posts, now over 3,350 total posts in number! I do appreciate your continued reading and support of this Blog!
BTW, You can 'follow' this Blog by clicking the 'Follow' Button at this NetworkedBlogs app! We currently have over 2,247 'Followers'! Thanks to ALL of YOU that have already clicked that button! And for those of YOU that haven't yet... I would appreciate it if YOU would!!!
~ Michael D Hamersky
Note: My online 'Local' Comic Book Shop (LCBS), carries many different genres of comics, magazines, graphic novels, and comic con promotional items. Possibly even copies of the item that was reviewed here today...!
If I have it... You can find it 'Under The Big Top Of Comics' at: ComicBooksCircus.com
Web Page Note: This blog post is written for the IE Browser standards. Chrome, Safari, Netscape, Firefox and the other browsers serve the page up differently, sorry about that!
The screen display resolution is best seen at the setting of 1024 x 768 on your laptop or desktop computer.
NOTE: All images and characters within this blog post are copyright and trademark their respective owners.

Comics Creators: If you are breaking into, or already work in the comic book industry or other pop culture productions, you are welcome to email or mail us press releases, news items, and updates that you feel would be of interest to our blog readers. Including YOUR own works!! (Note: I don't list my email address here, due to 'spambots' gathering it and 'spamming' me.
To mail printed items to us for possible review, send to:
Make It So Marketing Inc., PO Box 130653, Carlsbad, CA 92013, USA

Also, if you are a Facebook member, I would have liked you to have sent me a 'Friend Request'.
However, I have reached the maximum limit of 5,000 Facebook Friends and Fan pages in my network already, so I've added a New 'Facebook Fan Page' for myself so that even more of YOU can 'Like' what I am doing, and be interactive with me and others there.
---
Posted by makeitsomarketing at 7:09 AM PST
Updated: Friday, February 18, 2011 8:40 AM PST