Vinnie's Take On: ConDor XVIII - His First Sci-Fi & Fantasy Con
Mood:
caffeinated
Topic: Other Cons
Michael D Hamersky On Comics Presents

Vinnie's Take On:

ConDor XVIII

(Part 3 - Vinnie's Thoughts On Attending His First Sci-Fi & Fantasy Con)




-

-

Uppermost Top Photo: Vinnie at the Events Bulletin Board for Changes / Addendums at ConDor XVIII.

Above Top Photo: Vinnie found that the 'Con Suite' had some good food during different hours of the day!

-
TODAY'S FEATURE - Blog #3360: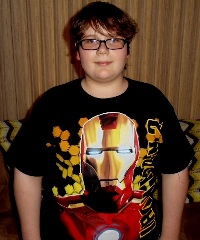 (Vinnie) Welcome one and all to Vinnie's Take On ConDor XVIII, my first sci-fi and fantasy convention. This blog post is about my thoughts on a sci-fi and fantasy con, and specifically, the ConDor.

I found the sci-fi and fantasy convention to be somewhat estranged from the comic cons I'm used to going to with my dad, thus making it stand out and be more appealing.

There seems to be something that makes me feel as though the sci-fi and fantasy are more realistic than super heroes flying around with their clothes worn in the wrong order (being underwear worn over pants).

The ConDor was like a doorway to another world, and I found that they had different aspects that would be enjoyable for each age group. They had panels, activities, and even some other fun elements such as the game room, a concert, a Dealers' Room, and even a masquerade. Below are my thoughts on some of these events.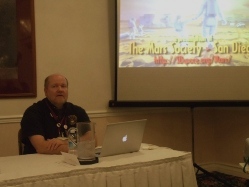 The panels basically shared the same elements throughout the con. The first 3/4 of the time was spent on the panelists talking, then for the remaining 1/4 of the time, the panelists answered questions and listened to comments made by the audience. Overall, the panels were fun and enjoyable, and I was glad I attended each of those that I did attend.

I only attended one "activity" that doesn't fall into any other subcategories, and that was "Hogwarts: Divination" led by Carolyn Watson Dubisch. In this activity, you could read tea leaves, create your own tarot cards, or do both. I decided to make a tarot card, so j just copied a design off of an actual tarot card. This was one of the many panels for the Hogwarts' School that were open throughout the day.

There was a game room that had multiple computers, a Play Station 3 (PS3), and an XBox, as well as many board games so anyone could have fun depending on their preferences. My dad and I didn't stay here long though, as we had our whole day planned out with very tight time constraints.

At 5:00 PM on Saturday, there was a concert which hosted the Eben Brooks Band. They consisted of five people playing the drums, violin, and guitars while singing sci-fi and fantasy songs. Multiple were parodies of well-known, modern songs. They said all of the lyrics in the songs they played were made by them, which surprised me because of the amount of songs and the quality of each of them that they had played.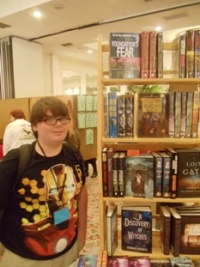 The Dealers' Room held the art show, autographs, and booths of dealers of course. The art show had many interesting pieces that were donated. After the viewing, the items were on auction and open for bidding. Many authors and actors or other well-known people were also here to sign books, posters, or anything you wanted them to sign. The dealers were selling everything including books, jewelry, steampunk clothing and accessories, and even paper craft.

The Masquerade was sadly small, with only 7 people dressed. There were, however, great costumes, and some pretty cool presentations. The winners each got a medal and "ConDor Bucks" that were able to be spent anywhere at the convention.

Overall, I really did enjoy my first sci-fi and fantasy con, and felt honored to have spent it at the ConDor XVIII. I give this convention a comic book grade of Near Mint (NM), a 9.4 out of a 10.0 grade scale. All I can say is, I can't wait until next year.


~Vinnie!
-------------------
(From Michael:) First of all, my apologies for this blog being a little late in posting... I was called away for a family member's hospitalization / rehab center relocation at the end of the con. This is the first chance I've had a chance to blog since then.
The Facebook Event Page for this event was: ConDor XVIII.
Here is the Facebook Fan Page for ConDor Conventions, to keep up with what this group is presenting next.
Photos that Vinnie and I snapped at the con can be found in the 'ConDor XVIII photo album' that I've started at my own Facebook Fan Page.
I was totally surprised AND pleased that Vinnie enjoyed this 1st ever Sci-Fi and Fantasy Con that he has ever attended. He's looking forward to other non-comic cons to attend at now.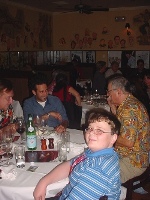 Note: Vinnie makes it to as many comic cons with me as he can. He collects the 'Amazing Spider-Man' comic book series, but is open to read other titles from publishers that print titles that are age appropriate for him.
He also has been attending 'behind the scenes' events, such as the one he blogged about ht here: Vinnie's Special 'Look at The Captain Rochester Party for the Artists' at the recent 2010 Comic-Con International: San Diego! He really had fun meeting and having dinner with Sergio Aragones, Bob Burden, Scott Shaw! and others there at this exclusive after hours Comic-Con Party in San Diego!
Also...If YOU liked Vinnie's guest review blog today, you may also enjoy reading Vinnie's other reviews on: Kleeman and Mike #1, Jim Henson's Fraggle Rock Vol 2 #2 of 3, Fraggle Rock Vol 2 #1, Space Punks #2, Mouse Guard - The Black Axe #1 of 6, Bear and Fox #2, Space Punks #1, The Daughters of Merlin #1, Sea Ghost #1, Mouse Guard: Legends of the Guard #4 (of 4), Clutch Cargo DVD, The All New Super Friends Hour Season 1 DVD, The Ultimate Underdog Collection Volume 1, Planet Hulk, Coraline, Ponyo, X-Men Origins: Wolverine, Sonic the Hedgehog TPB Vol 1, Cloudy With A Chance of Meatballs, The Possum #1 comic book, Vinnie's Take on Berona's War: Field Guide, just to name a recent few!
Thanks Vinnie, for guest blogging here today!
~Michael D Hamersky
---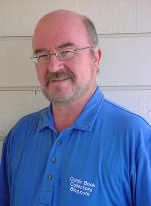 My thanks again to all of YOU reading this blog and the archived blog posts, now over 3,359 total posts in number! I do appreciate your continued reading and support of this Blog!
BTW, You can 'follow' this Blog by clicking the 'Follow' Button at this NetworkedBlogs app! We currently have over 2,292 'Followers'! Thanks to ALL of YOU that have already clicked that button! And for those of YOU that haven't yet... I would appreciate it if YOU would!!!
~ Michael D Hamersky
Note: My online 'Local' Comic Book Shop (LCBS), carries many different genres of comics, magazines, graphic novels, and comic con promotional items. Possibly even copies of the item that was reviewed here today...!
If I have it... You can find it 'Under The Big Top Of Comics' at: ComicBooksCircus.com.
If it isn't available in my online 'Local Comic Book Shop, (LCBS), then you may be able find it in my Amazon affiliate link, as seen here: Comics & Graphic Novels
at Amazon!
Web Page Note: This blog post is written for the IE Browser standards. Chrome, Safari, Netscape, Firefox and the other browsers serve the page up differently, sorry about that!
The screen display resolution is best seen at the setting of 1024 x 768 on your laptop or desktop computer.
NOTE: All images and characters within this blog post are copyright and trademark their respective owners.

Comics Creators: If you are breaking into, or already work in the comic book industry or other pop culture productions, you are welcome to email or mail us press releases, news items, and updates that you feel would be of interest to our blog readers. Including YOUR own works!! (Note: I don't list my email address here, due to 'spambots' gathering it and 'spamming' me.
To mail printed items to us for possible review, send to:
Make It So Marketing Inc., PO Box 130653, Carlsbad, CA 92013, USA

Also, if you are a Facebook member, I would have liked you to have sent me a 'Friend Request'. However, I have reached the maximum limit of 5,000 Facebook Friends and Fan pages in my network already, so I've added a New 'Facebook Fan Page' for myself so that even more of YOU can 'Like' what I am doing, and be interactive with me and others there. Here is the link to that 'Facebook Fan Page': Michael D Hamersky On Comics! Please click the 'Like' button on that page!
---
Posted by makeitsomarketing at 10:29 AM PST
Updated: Saturday, March 5, 2011 12:50 PM PST