They Are Going To Motor City Comic Con 2009!
Mood:
a-ok
Topic: Comic Cons
MEDIA GUESTS Include:

Julie Newmar, Carrie Fisher, Catherine Bach, Priscilla Barnes, Joyce DeWitt, Gil Gerard, Erin Gray, And Many More!

Julie Newmar (Catwoman) As Seen At The 1996 SDCC
I am seeing several more of ... My Facebook Friends posting wall comments that they are attending the 2009 Motor City Comic Con, so it's gotta be just around the corner!
Well, it is! Starting on Friday May 15th, 2009 through Sunday May 17th you should be able to find most, (but not all every day), of the Media Guests listed above, and the Comics Guests listed below!
As per my usual disclaimer, you should check out the Con's web site for guests hours for signings, attendance, and any programs they may be featured at. You can do this for the Con at:
http://www.motorcityconventions.com/motor_city_comic_con/index.html
At this late date, I won't be going into what the costs for attending this Con are, but I do want to mention that there are many more guests, both media and comics that should make it worth your while to attend this Con! Just remember that most media guests do charge additional for their autographs!
Oh... and before I forget... Below are just a few of the Comics Guests that will be exhibiting at the Con!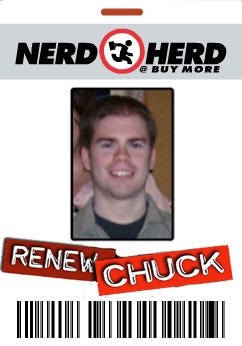 Sean Forney is one, and I'm not featuring him here just because he also wants to 'Renew CHUCK' like Tina and myself do, LOL! In 2004 Sean relocated to southern Indiana where he went back to freelancing full time. Since then he has worked on several small press comic books, including Scarlet Huntress which he and his wife Steph self published. He has also worked with clients like Payville USA, Poets Paper, Torinity Publishing, and BGSU Magazine.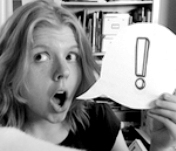 Katie Cook has done licensed and comic work for DC Comics, Marvel Comics, Star Wars, HEROES, Lord of the Rings, and more. She is currently working on her Sketchbook that she could display / sell at conventions like this one!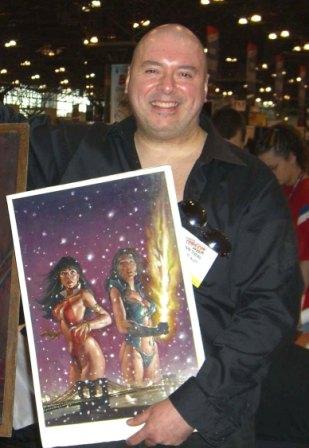 Mark Texeira doesn't need any major buildup here in my Blog... As he has been mentioned several times in the last six months! However, please note that while Tex will be available all days of this convention for signing and sketching while at the show, you will need to coordinate with Robin Dale of Eva Ink/Woodcrest in Motor City for details and pricing.
And I did say several Comics Guests right???
Well, You'll also find Frank Brunner, Russ Heath, Michael DiPascale, Tom DeFalco, Dwayne McDuffie, Pam Bliss, Diane Day, Jay Fife, Franchesco, Jason Howard, J.E. Lozano, Tony Miello, Bruce Gerlach, and Sean Shaw there among many more!
If I missed any of my Facebook Friends, feel free to comment or message me to be added on here and any wall comments I may be making up to and during the Con itself!
We blog daily on comics and pop culture news and events. Check out our daily blog posts, and new listings of comics, graphic novels, Comic Con exclusives and more pop culture items for sale in our online Store!
Thanks again to all of YOU reading our current and archived blog posts!
~ Michael
"Hammering Out the Web
For You Since May 12th, 1998!"

Note: If you work in the comic book industry or other pop culture productions, you are welcome to email us press releases, news items, and updates that you feel would be of interest to our blog readers. Including YOUR own works!

To mail printed items to us for review, send to:

Make It So Marketing Inc
PO Box 130653
Carlsbad, CA 92013

Thank You For Being One Of This Blog's

NOTE: This Blog Post May Not Be Viewed Properly On YOUR Screen Due To the Changes eBay is Making on the Blog Format At this time OR in the Future!

Additionally, this blog post is written for IE Browsers. Netscape, Firefox and the others serve the page up differently. The screen display resolution is best seen at the setting of 1024 x 768.

All images and characters within this blog post are copyright and trademark their respective owners.

Michael is shown below in a photo from the 1973 San Diego Comic Con held at the Sheraton Hotel on Harbor Island in San Diego, California.

If you are a Facebook member and want to join my Facebook Network, feel free to send a 'friend request' to 'Michael D Hamersky'.
Posted by makeitsomarketing at 5:44 AM PDT
Updated: Wednesday, May 13, 2009 10:51 AM PDT