Two Days Away! The 1 Day Comic Expo in Long Beach, California!
Mood:
caffeinated
Topic: Comic Cons
Two Days Away!

February 20th, 2010

The Long Beach Comic Con's One Day Comic Expo!
TODAY'S 'MAIN FEATURE':
As blogged before...Last October was the Long Beach Comic Con's 1st Annual Comic Con (LBCC). There were exhibitors there from as far away as the United Kingdom, including Andi Ewington who was at the the Com.x booth. (Click here for that story.)
Now, I've received the following email that the Com.x folks will be there once again; this time with Andi's newly published book and more. The poster attached to the email is published at the top right of this post. Here's part of the rest of the email:
Hi there!
Com.x will be exhibiting at the Saturday only Long Beach Comic Convention on February 20th. We'll have copies of our newest book, '45,' at our booth, as well as several of the artists involved in the production.
Best,
Benjamin Shahrabani
Com.x Ltd
Okay... so what special guests besides the Com.x folks will be there at this one day Expo? After all, I did mention all the great comics creators I met there last October!

Well, here are just a few more that will be there:
Bernie Wrightson
Beth Sotelo
Brian Haberlin
Christian Beranek
Christian Meesey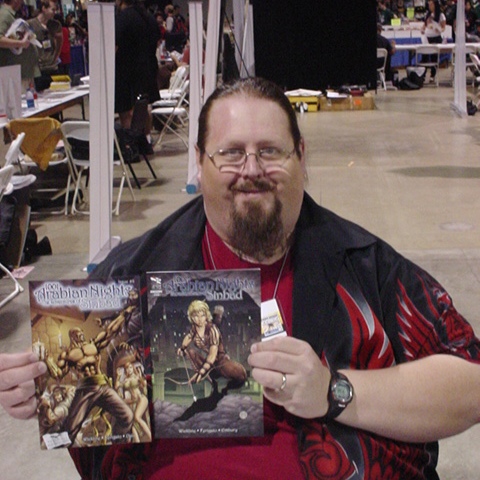 Dan Wickline - Click here for earlier blog post!
David Wohl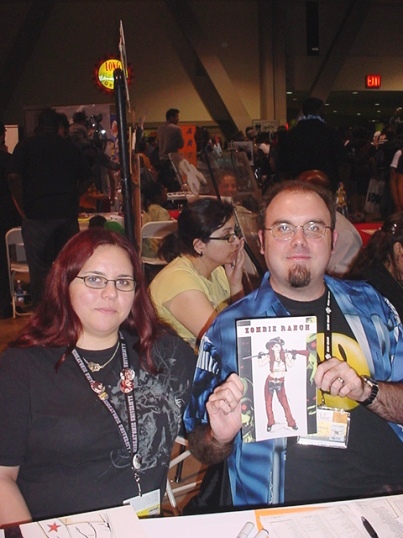 Dawn and Clinton Wolf - Click here for earlier blog post!
Dustin Nguyen
Eddie Nuñez
Eric Basaldua
Frank Mastromauro
Gus Vazquez
J.T. Krul
Jim Daly
JJ Kirby
Joe Benitez
Joshua Hale Fialkov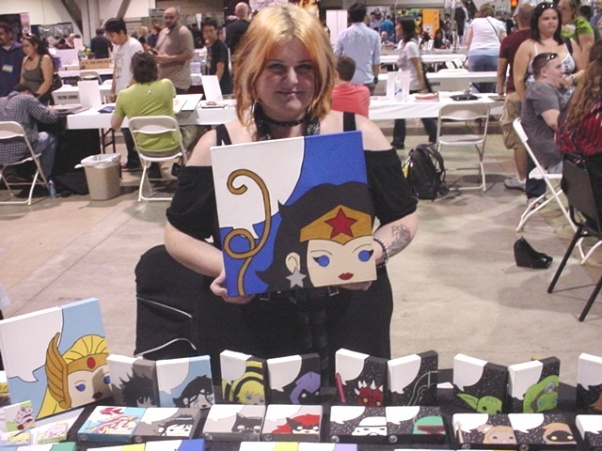 Lauren Perry - Click here for earlier blog post!
Livio Ramondelli
Lou Ferrigno
Mark Roslan
Michael Lopez
Peter Steigerwald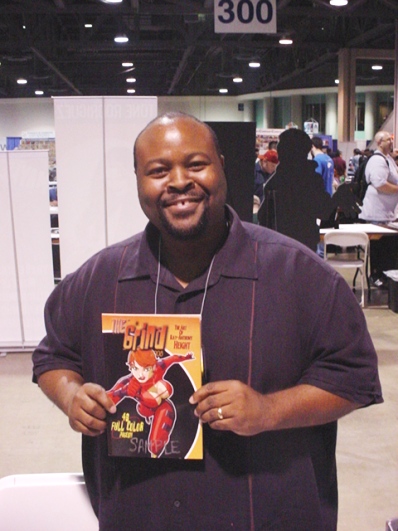 Ray Anthony-Height - Click here for earlier blog post!
Rick Basaldua
Rob Levin
Stan Sakai
Tim Bradstreet
Todd Nauck
Tone Rodriguez
Trent Kaniuga
Stan Sakai
Vince Hernandez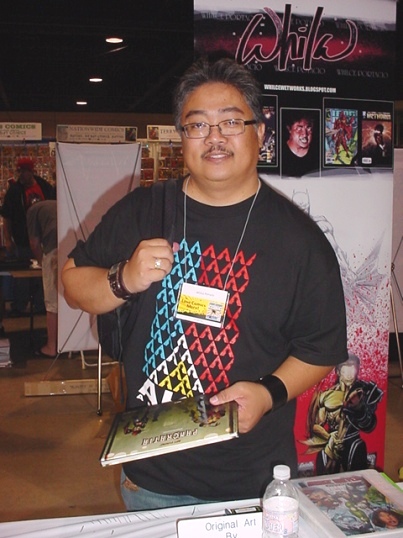 Whilce Portacio - click here for earlier blog post!
What else will this one day Expo have besides comics creators?
Retailers with cool goods (Golden Apple! Comic Madness! Terry's Comics! Amazing Comics! Ed Robertson's Comics! Harley Yee Comics! Tony Raiola Books! Geoffrey's Comics! Pulp Fiction! Scott Hudlow Comics! And more to come!)

Exhibitors to impress you (Aspen!, Top Cow!, Com.X!, High Tower!, Lions Gate! And more to come!)
Artist Alley to explore! Portfolio Review with writer & editor Barbara Kesel! Pure comics love (as always!)
Tina and I are looking forward to attending again... and checking out the Artists Alley for more comics and comics creators to blog about here afterwards...
Here's the websites to check out for updates and buying tickets ahead of time:
To buy tickets: http://shop.longbeachcomiccon.com/Comic-Expo-2010-Ticket-p/comicexpo2010.htm
One Day Comic Expo is on: Saturday, February 20th 2010
At the: Long Beach Convention Center
Promenade Ballroom
10am – 7pm
Cost of Admission: Only $10!
To join their Facebook Fan Page for this one day Expo and for updates on the Fall Con also:
If YOU are going to be in the Los Angeles Metro Area on February 20th, 2010... Don't Miss It! We won't!
And yeah, Tina and I are planning on being at this ONE DAY Only Comic Expo. So if YOU see me in one of my blue polo shirts that says "ComicBookCollectorsBlog.com" at the top right, feel free to stop me and say hello!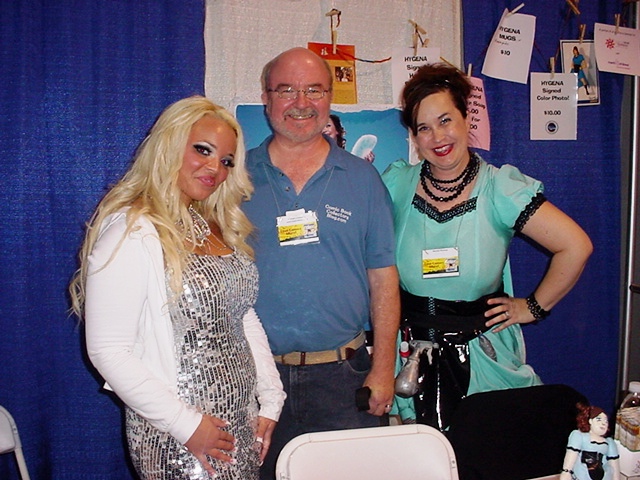 I'll be mainly at the comics tables and booths, but always enjoy stopping at other booths for photo ops, like the one to the top left of this paragraph. Yep, that's Ms. Limelight (Trisha Paytas), me, and Hygena (Melody Mooney) form Stan Lee's Who Wants To Be A Superhero TV Show! They were there for last October's 3 Day Con!
It should take Tina and myself the whole day into the early evening to make the rounds of this show, so feel free to stop us and say hello to us. We don't have a table or booth, just making the rounds!
My thanks again to all of YOU reading this blog and our archived blog posts! We usually blog on a daily basis during the 'work week' on comic book creators, comic book reviews, comic cons, book signings, and other pop culture news and events, such as the one blogged about here today.
Join us again soon, as we publish another 'Main Feature'. And don't forget to check out the 'Featurette' shown below this article!
~ Michael D Hamersky @ ComicBookCollectorsBlog.com

Note: Comic books / graphic novels like the ones the comics creators publish can also be found at our own web site: http://www.ComicBooksCircus.com
"Hammering Out the Web For You Since May 12th, 1998!"

Note: If you are breaking into or already work in the comic book industry or other pop culture productions, you are welcome to email us press releases, news items, and updates that you feel would be of interest to our blog readers. Including YOUR own works!

To mail printed items to us for possible review, send to:

Make It So Marketing
PO Box 130653
Carlsbad, CA 92013

We also have an on-line exhibitor table at the virtual Facebook Comic Con. You can view the table by clicking this link.

If you are a Facebook member, please join our Facebook Comic Con | Make It So Marketing exhibitor table for updates, specials, and other wall posts!




If you are a Facebook member and would like to join my Facebook Network, feel free to send a 'friend request' to 'Michael D Hamersky'.

TODAY'S FEATURETTE:

TCAF 2010: Main Exhibition at Toronto Reference Library

As mentioned earlier this week and repeated today in the 'Main Feature' above... Comic Con Season is starting, that's for sure!

Below are the details for one that we've never been to, but the info looked interesting enough to post here for our Blog Readers who are near the Toronto, Canada area to check out further!

Here's just a few brief details about this weekend con:

Host: TCAF: The Toronto Comic Arts Festival

Start Time: Saturday, May 8, 2010 at 9:00am
End Time: Sunday, May 9, 2010 at 5:00am
Location: Toronto Reference Library
Street: 789 Yonge Street
City/Town: Toronto, ON

The 2010 Toronto Comic Arts Festival will take place on Saturday May 8 and Sunday May 9, 2010! It's a celebration of comics and the authors and artists who make'em, with exhibitors from around the world!

This year our Featured exhibitors include James Sturm, author of 'The Golem's Mighty Swing' celebrating the release of his new graphic novel MARKET DAY, and 2010 Festival Poster Artist Daniel Clowes, who will launch his brand new graphic novel WILSON.

TCAF: Main Exhibition
@ Toronto Reference Library, 789 Yonge Street
Saturday May 8th, 9am to 5pm
Sunday May 9th, 11am to 5pm

There will be a number of other TCAF events in the days and weeks leading up to the main exhibition, and TONS of stuff happening AT TCAF itself. Look for more TCAF branded events coming soon, and for lots more information please visit the Facebook Event Page for this Comic Con by clicking the below link:

http://www.facebook.com/event.php?eid=329635067754&ref=nf.

Pictured below is the poster for this weekend comic con:

For those able to attend this con, wishing you all to 'Have Sum Fun'!

Unfortunately, we are based out of San Diego, so can't attend this one. Please let us know what you thought of this con after attending at our own Facebook Group Page at: Facebook Comic Con | Make It So Marketing!

~Michael @ ComicBookCollectorsBlog.com

WEB PAGE NOTE:

This blog post is written for the IE Browser standards. Netscape, Firefox and the others serve the page up differently. The screen display resolution is best seen at the setting of 1024 x 768.

All images and characters within this blog post are copyright and trademark their respective owners.
Posted by makeitsomarketing at 12:01 AM PST
Updated: Friday, February 19, 2010 7:38 PM PST