The Pre San Diego Comic-Con International Check Off List - Part 3
Mood:
caffeinated
Topic: Comic Cons



--------------

Above Photo: Michael D Hamersky in front of one of the Welcome to Comic-Con International signs in 2009!

At the Top Left: I always thought my wife Tina was a real doll. At the 2002 Comic-Con we made it 'Official'!

At the Bottom Left: The Logo for the Comic Con International: San Diego - a.k.a. San Diego Comic Con 2010.
TODAY'S FEATURE - Blog #3191:
Now it's only 6 days away until the 2010 Comic-Con International: San Diego, (a.k.a. SDCC), opens its' doors for Preview Night!
As stated in this blog series in Part 1 and Part 2, Tina & I will be there for all 5 days and 4 nights. Tina has been going since 2001 when we were engaged. That was also the year that Hollywood 'discovered' Comic-Con. For those of you that don't know...I first set up as a comic book dealer back at the El Cortez Hotel in 1972 when the SDCC was at that venue. So we both have different expectations and outlooks about this comic convention.
This pre-check off list, which is now in its' 3rd Part today, is what we will be preparing with between now and when leave to drive down to the San Diego Convention Center. We are lucky that the Comic-Con is only 35 miles South of us here in Carlsbad, California at this time. (Note: this blog post is NOT about the possible moving of the Con out of San Diego in 2013.)
So what was 1st on our personal Check Off List?
Here's the list of topics I covered in Part 1, along with any updates since then,(Note: please see that post for full details):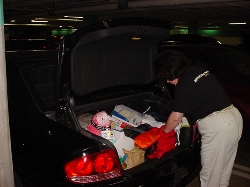 PREPAID PARKING: Addendum - Please note that the Underground Parking at the San Diego Convention is 'Sold Out'!
So don't be surprised when you show up there!
If YOU haven't bought your prepaid parking yet, please see Part 1 of this series to do so NOW!
PROGRAM SCHEDULES: Addendum - There have been some 'Updates' on the schedule at the main web site, including revisions. Plus two cancellations at least that I noticed last night when I was finishing up my schedule.
CLOTHING: No update.
FOOD & DRINK FOR MEALS & SNACKS: No update.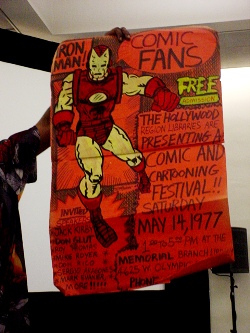 ACCESSORIES: Addendum - Tina reminded me to mention that for those of YOU that enjoy picking up posters, to bring your own tube, as the booths selling these tubes are not plentiful. You don't want your poster to get bent or wrinkled!
Plus don't forget to bring the tube with you each time you go past the 'Freebies Table' in the area 'Under the Sails', as each day there are usually new posters and other freebies placed there that you haven't seen before...
Here is a recap of the Part 2 topics:
MAKE A PLAN ON WHERE TO MEET IF GROUP GETS SEPARATED: No update.
BADGES FOR KIDS: No update.
LINE BUDDIES: No update.
MAKING CONNECTIONS - No update.
BALLROOM 20 IS THE 'NEW' HALL 'H': No update.
CASH IS 'KING': No update.
IMPORTANT NOTES ABOUT ATTENDING PROGRAMS, PANELS & EVENTS: Just a reminder to be sure to read the notes on this Comic-Con Page. There are several changes this year in venue for Anime Films, the Independent Film Festival, etc. They aren't where they were last year!
------
Now for Part 3's topic - 'Must See' Programs for 1st Timers:
Which are the programs, panels, signings, etc., that I am going to hi-light here. First up are the 'perennials' - programs / panels that I HAVE to see at least part of EACH year:
Special Programs That I don't want to miss even if they conflict with other programs / events would have to include some of the ones that Mark Evanier moderates. Here is his own list of those that he set out on his own blog: Mark's Comic-Con List. Mark is actually taking a day off this year, and moderating 'only' 10 panels!
Of those I would personally state if YOU are attending this Comic-Con for the 1st time, make sure you attend at least some portion of the Quick Draw, Cartoon Voice Actors - either I or II. Then take in either 'Taking Back the Knight' or 'Remembering Dick Giordano' to get a 'feel' of how Mark moderates those type of panels. I do realize that there are a lot of choices to be made at Comic-Con, but these are 'recommended' by me to check out if you are a 1st timer. Plus Quick Draw and Cartoon Voices are always 'Family Friendly'.
PLUS, last but definitely not least, as I have not missed one yet since Mark started this series: The Annual Jack Kirby Tribute on Sunday morning. The comic book industry owes so much to this one man. The guests are always fascinating, and usually rotate on who will be there, as some have come back to be guests again. But there's always new stories to be told! Don't miss this one! It's on the morning of the last day of the Comic Con.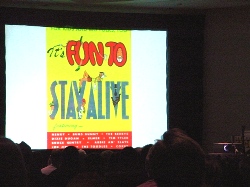 Next for you 1st timers...You have to check out the Scott Shaw! Oddball Comics Slideshow! You get a chance to sit down, see slides of some of the funniest comic book covers ever produced, plus do it in a setting where you aren't embarassed to laugh out loud with others doing the same thing.
Where Scott keeps coming up with these great covers, I just don't know....But YOU gotta see this Slideshow at least once during your San Diego Comic Con going visits!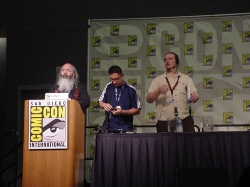 This next choice may seem way out of character for me...But I always take in at least part of this program that is always during an evening of the Comic-Con.
That would be the Ric Meyers 'Kung Fu Extravangaza' program! Yeah, I drag Tina to this, but after being on her feet a lot of the day, she doesn't mind watching some of these excerpts from good to not-so-good kung fu flicks! But Ric's intros to these excerpts are worth the price of sitting through the so-so ones.
You gotta see at least part of this program during the evening. It's on Thursday evening from 8:15PM to 11:15PM in Room 6BCF.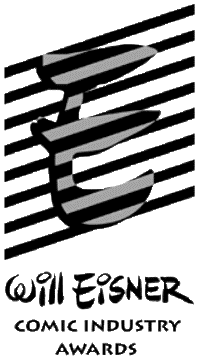 The Will Eisner Comic Industry Awards is like the Oscars for the Comics Industry!
For you 1st timers, this is a 'Must See'. That's because you will see most of the headliners in the comics industry there in person.
They may not all be there to win awards, but they are there to cheer their peers on when the winners are announced.
This is held Friday Night from 8:30PM to 11:30 PM. This year at the San Diego Hilton Bayfront in the Indigo Ballroom.
This is also the program where the continuing misconception comes from that there is 'free food' for the attendees at the Comic-Con. Years and years ago, that was true. The pros were let in first to have a buffet banquet, then the ret of the attendees. Unfortunately as the amount of attendees increased...the amount of food decreased. Down to where there is nothing for the general attending public today. Those were definitely the 'Good Ol' Days'!
The above are what I consider to be the 'mainstays' or 'must sees' of programs and panels for the Comic-Con that a 1st timer should attempt to attend at least some of. I do realize how hard that is with all of the choices there are to choose from.
I was going to list what new programs / panels / signings / special events I was planning on attending next, but it looks like I am once again out of room in this post! Looks like there will be a 'Part 4' to this Series. And if Tina wishes to share her 'pop culture choices' with the blog readers...there could be a Part 5? Again Tina is not a comic book fan(atic), she prefers to see the 'Hollywood' programs over the 'Comics' related panels I attend!
I do want to re-emphasize this here however in case you don't see that Part 4, or take the time to read Parts 1 or 2:
That there is NO WAY you are going to be able to do everything that you want to do or see at this comic con. It is too darn big to be at two places at once, especially when something is in Hall H at one end, and then someone is signing at a booth in the Small Press Section. You can't be at both within 10 minutes, not with these crowds anymore. And if you add on the two hotels that have programming in addition at opposite ends of the convention center, it is almost as tough as Disneyland to get from one end to the other. So have a 'backup' plan of what you would like to see if your 1st choice is full and you can't get in!
Again, relax, prepare well on the topics I've blogged about today and the previous days, and enjoy what you can. Have a backup plan for a program at Hall H and Ballroom 20 because some attendees sit through several earlier programs just to see the ONE they want to see in those two halls. Because Comic-Con STILL doesn't clear the hall between programs!
And lastly...Wear comfortable shoes...You'll be walking many miles during the Comic-Con!
My thanks again to all of YOU reading this blog and our archived blog posts, now over the 3,190 total posts in number!
~ Michael D Hamersky @ ComicBookCollectorsBlog.com

Note: Our online comic book store carries many different genres of comics, magazines, graphic novels, and comic con promotional items at:
http://www.comicbookscircus.com/
---
"Hammering Out the Web For You Since May 12th, 1998!"

Note: If you are breaking into, or already work in the comic book industry or other pop culture productions, you are welcome to email us press releases, news items, and updates that you feel would be of interest to our blog readers. Including YOUR own works!

To mail printed items to us for possible review, send to:

Make It So Marketing Inc.
PO Box 130653
Carlsbad, CA 92013

ComicBooksCircus.com - It's Under The Big Top Of Comics! Click the Above Circus Tent to See Our Current Listings!

My thanks to those of YOU that have read today's blog post! I do appreciate that!

For those of you that didn't know me before today... I first set up as a 'dealer' at the 1972 San Diego West Coast Comic Con (SDCC) at the El Cortez Hotel. So I've been around comic conventions for a little while, LOL!

My wife Tina and I now have an on-line exhibitor (dealer) table at the first "virtual" comic con titled the "Facebook Comic Con" (FBCC)!

You can view our dealer table and interact with us there on Facebook by clicking this link, which takes you to our table named: 'Facebook Comic Con | Make It So Marketing'.

So if YOU are a Facebook member, please 'join' our Facebook Comic Con - Make It So Marketing exhibitor table for updates, specials, links to this blog, and other wall comments that we post every day!


Also, if you are a Facebook member and would like to also join my Facebook Network, feel free to send a 'friend request' to 'Michael D Hamersky'. I am reaching the maximum of 5,000 Facebook Friends soon, and I don't want YOU to be left out!

-------------------

Talking about comics: if YOU are a comics creator, (writer, penciler, inker, colorist, letterer, etc.), OR even a Comics / Magazine Publisher, feel free to contact me regarding YOUR works for a possible mention / review!

I've made a special blog post about: "How To Best Submit YOUR Publication For Possible Review!" for those creators / publishers that would like to possibly have their publications mentioned or reviewed. Just click on the link provided in this paragraph!

~Michael @ ComicBookCollectorsBlog.com

WEB PAGE NOTE: This blog post is written for the IE Browser standards. Chrome, Safarai, Netscape, Firefox and the others serve the page up differently, sorry about that!

The screen display resolution is best seen at the setting of 1024 x 768 on your laptop or desktop computer.

NOTE: All images and characters within this blog post are copyright and trademark their respective owners.
Posted by makeitsomarketing at 8:12 AM PDT
Updated: Friday, July 16, 2010 10:38 AM PDT