All The Way With MLJ! As Seen In Alter Ego #82
Mood:
caffeinated
Topic: Comic Book History
TODAY'S FEATURE - Blog #3333:
I picked up a large run of back issues of 'Alter Ego' magazine edited by Roy Thomas, and published by TwoMorrows at the 2010 San Diego Comic Con. Of which I've already blogged about one that was 'current' at the time in July of 2010; issue #95, which featured a cover story on Marie Severin.
This Blog of mine hasn't covered 'Alter Ego' that much in the past, although I do enjoy reading it, as well as several other publications published by TwoMorrows.
One issue in this Alter Ego series that recently 'jumped out at me' when pulling back issues for a customer of my own online 'Local Comic Book Shop' ComicBooksCircus.com, was issue #82, which featured 'All The Way With MLJ', which I had not read to date. It was seeing superheroes that I hadn't thought about for a while that made me pull it to read.
I opened it up and became fascinated with the early history of MLJ Comics, which was the 'forerunner name' of Archie Comics. I couldn't help but keep reading it, because of the well crafted articles, AND the MLJ Comics Super-Hero Index (1939 - 1948).
As I have stated before in this Blog, I grew up on 'funnybooks' in the late 1950's, and then started reading western comics with photo covers from my favorite TV Shows that were on at the time, (Dell Comics).
I didn't start truly 'collecting' comics until coming across what would become 'Marvel Comics'. Without an 'Overstreet Price Guide' or access to 'fanzines' during those years, (as there weren't any that I was aware of in the early 60's), I fell for the way that Stan Lee made me, and hundreds of thousands of other readers, feel like 'part' of the Marvel Gang!
However, it wasn't until Fantasy Masterpieces #3 was published, cover dated June of 1966), that I was truly able to 'tie' in the fact that Marvel had a 'Golden Age' dating back to the 1939, where several of the new found characters that I enjoyed to read had a 'prior history'.
By the period that superheroes had really come back into newstand distribution, circa 1963 - 1966 for me in the San Diego Metro Area, and on the Naval Base at Kodiak Island, Alaska, I had pretty much settled in on 'collecting' Marvel Comics, because of Stan / Jack / Steve / Don / & the rest of the 'Bullpen'.
Not that I didn't 'read' other comics. Because I did. But the fact that 'my' Marvel Comics had a 'back history', made me realize I was onto something that had been around for quite a while.
Remember that 'comics fandom' had just started getting organized a few years earlier, and I was just a young teenager.
I do wish now that Michelle Nolan's MLJ Index referred to above, had been vailable before it was first published in 1969. That would have been so helpful! But then again, even Michellle had to seek the assistance of several comics dealers to find all of the back issues to write on!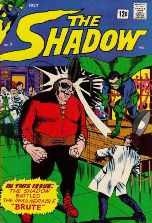 My earliest knowledge of any superhero titles that we now connect with 'Archie Comics' were 'The Shadow' #7 cover dated July of 1965, (seen to the left), which I truly enjoyed, probably because of the fine artwork by Paul Reinman, who I enjoyed seeing his work earlier in Marvel Comics on the Sci-Fi titles there. (Although The Shadow was NOT part of the earlier MLJ superheroes line.)
Plus Fly Man #32 featuring the Mighty Crusaders [Fly-Man [Thomas Troy]; the Comet [John Dickering]; The Shield [Bill Higgins]; and the Black Hood [Matthew Burland]. Artwork once again by Paul Reinman!
I tried to find more of these comics while in Alaska in 1965, but distribution there was so slim that I could only find a couple more. And by that time, as I stated, I was really 'into' Marvel Comics, and thought that this 'Shield' was very similar to 'Captain America' that I was already reading, not realizing who came first!
As quoted from Wikipedia: "The Shield first appeared in MLJ's Pep Comics #1 (cover dated January 1940). The character was created by writer Harry Shorten and artist Irv Novick. At the end of the 1930s, America was feeling patriotic, and The Shield was the first patriotic hero. He was soon followed by three other patriotic comic characters: Minute-Man (cover date February 1941), Captain America (cover date March 1941), and Captain Battle (cover date May 1941)".
Mentioning 'Irv Novick'... There is also a really good article on Irv in this same issue of Alter Ego. I met Irv years ago at a San Diego Comic Con, before he passed away in 2004 at the age of 93. I had become aware of his some of his history, but mostly from his work at DC Comics.
But before that, from about 1939 to 1946, Irv was working for MLJ Comics, which I have already mentioned above would become better known as Archie Comics. I found that Irv actually became the primary artist for their superhero comics titles during the MLJ years. The characters in those titles were The Shield, Bob Phantom, The Hangman, and Steel Sterling. That is, until MLJ switched their emphasis from superheroes to just Archie comics, due to the ever rising popularity of that feature.
There have been a few more attempts to bring these superheroes 'back' during recent decades. However, as this issue of Alter Ego doesn't go into this, I'll also stop here.
I found that this Alter Ego #95 was a 'treasure trove' of information on the MLJ superheroes line, and can only wonder 'What If?'...
For those of YOU that enjoy reading comic book history, and didn't know about the background history of the MLJ / Archie line of superhero comics... Then this issue is perfect to catch up with their earliest history! I only wish a magazine like this had been around in the early 1960s with this information.
(Actually there was, as Alter Ego was founded as a fanzine by Jerry Bails in 1961, and then later taken over by Roy Thomas before he became a 'comics pro'. There were ten issues that were released through 1969, with issue #11 following nine years later. I just didn't see them before 1966.)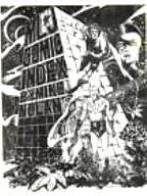 Note: As stated above, I also missed Michelle Nolan's earlier 1969 print run of the MLJ Comics Super-Hero Index, as seen to the left.
My Review Rating for Alter Ego #82: NEAR MINT (NM) 9.4 out of a possible 10.0 Comic Book Grading scale.
My thanks to John Morrow of TwoMorrows for bringing the then current issues to my attention. John has a Facebook Fan Page for TwoMorrows Publishing, which publishes Alter Ego, as well as other fine magazines.
As mentioned at the top of this blog post, I also have back issues of Alter Ego, as well as several of the other magazines published by TwoMorrows in my own online 'LCBS' - ComicBooksCircus.com - should the publisher be out of stock.
~Michael D Hamersky - Who is pleased to see this Blog reach 'issue' #3333 today!
---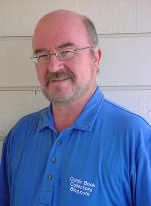 My thanks again to all of YOU reading this blog and the archived blog posts, now over 3,330 total posts in number! I do appreciate your continued reading and support of this Blog!
BTW, You can 'follow' this Blog by clicking the 'Follow' Button at this NetworkedBlogs app! We currently have over 2,180 'Followers'! Thanks to ALL of YOU that have already clicked that button! And for those of YOU that haven't yet... I would appreciate it if YOU would!!!
~ Michael D Hamersky
Note: My online 'Local' Comic Book Shop (LCBS), carries many different genres of comics, magazines, graphic novels, and comic con promotional items. Possibly even copies of the item that was reviewed here today...!
You can find it 'Under The Big Top Of Comics' at: ComicBooksCircus.com
Web Page Note: This blog post is written for the IE Browser standards. Chrome, Safarai, Netscape, Firefox and the other browsers serve the page up differently, sorry about that!
The screen display resolution is best seen at the setting of 1024 x 768 on your laptop or desktop computer.
NOTE: All images and characters within this blog post are copyright and trademark their respective owners.

Comics Creators: If you are breaking into, or already work in the comic book industry or other pop culture productions, you are welcome to email or mail us press releases, news items, and updates that you feel would be of interest to our blog readers. Including YOUR own works!! (Note: I don't list my email address here, due to 'spambots' gathering it and 'spamming' me.
To mail printed items to us for possible review, send to:
Make It So Marketing Inc., PO Box 130653, Carlsbad, CA 92013, USA

Also, if you are a Facebook member, I would have liked you to have sent me a 'Friend Request'.
However, I have reached the maximum limit of 5,000 Facebook Friends and Fan pages in my network already, so I've added a New 'Facebook Fan Page' for myself so that even more of YOU can 'Like' what I am doing, and be interactive with me and others there.
---
Posted by makeitsomarketing at 5:30 AM PST
Updated: Tuesday, January 25, 2011 6:31 PM PST