My Take On: Poppie's Adventures - Serpents In Paradise
Mood:
caffeinated
Topic: Comic Books - New
Michael D Hamersky On Comics:

Poppie's Adventures - Serpents In Paradise




-

Above Photo: Jack Hsu at the 2010 Long Beach Comic Con (LBCC). With the 'Poppie's Adventures: Serpents In Paradise - by Julie Yeh & Jack Hsu

-
TODAY'S FEATURE - Blog #3335:
Tina and I met Jack Hsu in Artist's Alley at the recent 2010 Long Beach Comic Con, (a.k.a. LBCC). Jack had a full table of a graphic novel that had just come in from the printers, which Tina immediately blogged about. I soon followed.
After Tina had expressed her interest in reading that latest graphic novel, Jack pulled out a publication that had seen print a few years earlier. It's taken until now to blog about, because we received so many publications for possible review at the LBCC, and other comic cons since then. As well as the dozens that have been sent in the mail for possible review also.
However, that is not to say that this isn't a good read. Here's what the web site for Poppie's Adventures say about the book:
"Poppie's Adventures tracks the adventures of Poppie Field, a talented 17 year old young woman who decides to take some time off from her first year in college to experience the working world. She lands her first job as a writer with a travel magazine, and during her first assignment, she makes the acquaintance of Ham, a young Asian American photographer who will become her sidekick in all future stories.
In each issue of the series,Poppie and Ham will be sent to new exotic locales to cover travel stories.They will inadvertently become entangled in adventures involving some piece of history, geography, or culture unique to the country or location they are in.
In the debut issue, Serpents in Paradise, Poppie and Ham are assigned to cover the Island of Hawaii.
While there, they happen upon an evil snake worshipping cult that seeks to introduce non-indigenous snake to Hawaii, and thus threatening to destroy its delicate ecological balance. It will be up to Poppie and Ham to stop them. In the story, the readers are introduced to the Kilauea Volcano of Hawaii, the legend of the volcano goddess Pele, and the ecology of the beautiful Hawaiian islands."
So what's 'My Take' on this? Well, this graphic novel is 180 degrees from the 8-9-3 graphic novel that both Tina and I blogged about before, that I first mentioned above.
However this earlier work by Jack Hsu & Julie Yeh is meant for younger people to read, although as an adult, I enjoyed reading it also.
Having 'Poppie Field' as a new travel writer for 'The Young Traveler' magazine was a pretty quick way to get her into the middle of an adventure! After traveling to the Big Island Of Hawaii, she was paired with photographer James Hamamura.
What was supposed to be a material gathering excursion for a vacationing article she was assigned to write, becomes an 'adventure story' instead as she and James find a conspiracy involving snakes, being imported to Hawaii by a 'snake cult'!
Interesting that Hawaii doesn't have its own domestic snakes! So this story really adds historical background, as well as adventure. This is a well written graphic novel!
Plus Jack's art in Poppie's Adventures is definitely different than what I saw in the other graphic novel. It is nice to see that Jack is versatile enough to handle both genres and has the style to do so!
The other characters add to the background which definitely places the reader in the Hawaiian Islands. Plus an adventure story has to have at least one bad guy, right? The priest of Kebechet with his serpent coiled headdress looks sinister enough, but not over the top for this all-ages fun story.
If this first of a planned series is the road this series is to travel, then readers should be in store for some fun reading!
The graphic novel does have a intro before the adventure starts, with a page on the Hawaiian Islands, and then a bio / illo page on the two main characters of this story. That is a plus, and should be used more often by creators, IMO. After the story, there is a one page text piece that tells of the 'origins of this proposed series, plus a little on the creators, and acknowledgements, ending with a contact address for readers to write to, and email addresses for additional contact. A class act, this graphic novel is recommended! My only 'con' if I can call it that, is the physical size of it, which is 6 1/2" x 8 1/2". However I'm not for sure if there isn't a reason for this size, but it isn't explained inside, nor on the web site that I could see...
Here is where you can see more about the 1st of this series, and order it, straight from the publisher. Poppie's Adventures web site. BTW, Poppie's Adventures - Serpents In Paradise was a receipient of the 2003 Xeric Foundation Grant!
My Review Rating for this publication is VERY FINE / NEAR MINT (VF/NM) 9.0 out of a possible 10.0 Comic Book Grading scale.
My thanks again to Jack Hsu for bringing both of his graphic novels to our attention at the LBCC!
~Michael D Hamersky
---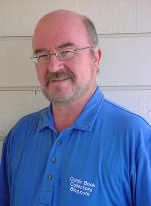 My thanks again to all of YOU reading this blog and the archived blog posts, now over 3,330 total posts in number! I do appreciate your continued reading and support of this Blog!
BTW, You can 'follow' this Blog by clicking the 'Follow' Button at this NetworkedBlogs app! We currently have over 2,185 'Followers'! Thanks to ALL of YOU that have already clicked that button! And for those of YOU that haven't yet... I would appreciate it if YOU would!!!
~ Michael D Hamersky
Note: My online 'Local' Comic Book Shop (LCBS), carries many different genres of comics, magazines, graphic novels, and comic con promotional items. Possibly even copies of the item that was reviewed here today...!
If I have it... You can find it 'Under The Big Top Of Comics' at: ComicBooksCircus.com
Web Page Note: This blog post is written for the IE Browser standards. Chrome, Safarai, Netscape, Firefox and the other browsers serve the page up differently, sorry about that!
The screen display resolution is best seen at the setting of 1024 x 768 on your laptop or desktop computer.
NOTE: All images and characters within this blog post are copyright and trademark their respective owners.

Comics Creators: If you are breaking into, or already work in the comic book industry or other pop culture productions, you are welcome to email or mail us press releases, news items, and updates that you feel would be of interest to our blog readers. Including YOUR own works!! (Note: I don't list my email address here, due to 'spambots' gathering it and 'spamming' me.
To mail printed items to us for possible review, send to:
Make It So Marketing Inc., PO Box 130653, Carlsbad, CA 92013, USA

Also, if you are a Facebook member, I would have liked you to have sent me a 'Friend Request'.
However, I have reached the maximum limit of 5,000 Facebook Friends and Fan pages in my network already, so I've added a New 'Facebook Fan Page' for myself so that even more of YOU can 'Like' what I am doing, and be interactive with me and others there.
---
Posted by makeitsomarketing at 12:01 AM PST
Updated: Thursday, January 27, 2011 5:54 AM PST