My Take On: ConDor XVIII In San Diego, California
Mood:
caffeinated
Topic: Other Cons
TODAY'S FEATURE - Blog #3361:
Last weekend was the 18th ConDor Sci-Fi and Fantasy Convention. Right after it ended, I headed up to Los Angeles because a family member had been hospitalized. No blogs were posted until this weekend, when I posted my youngest son's thoughts on the this con, as seen in Blog #3360.
As I previously mentioned in Blog #3356... Last year I 'introduced' my wife, Tina LoSasso, to her first sci-fi con, CONjecture 2010. (Here's her blog post on her thoughts on that intro!). Tina had a different function to attend this past weekend, so did not attend ConDor with me.
So now that the ConDor XVIII is over, and you've had a chance to read my youngest son's thoughts on the con... What was 'My Take' on this con?
I attended the con on Friday by myself, which was okay, because ConDor had a similiar setup at the Town and Country Hotel that CONjecture had in 2010.
Indeed, I met several persons at ConDor who were also working at or exhibiting at CONjecture! So Friday's registration went smoothly, and the parking was okay on Friday. (Saturday the San Diego River flooded, causing havoc in the region of Mission Valley, although the hotel's grounds were fine.)
The first day went smoothly, and there were several panels that I attended. Photos from those panels have been and will be added to at the ConDor XVIII photo album, as seen in this link.
On Saturday I introduced the world of sci-fi and fantasy cons to my youngest son, Vinnie, who attended the last two of the three days con. As stated above you can read his thoughts on his first con by clicking that link.
The con itself reminded me of the early days of the San Diego Comic Con in that it was much smaller in size of attendance, (approx 350 - 400 attendees), which probably appealed to my son. As there were no lines anywhere to get in, attend panels, obtain autographs, etc.
Another good thing about this con was that there was a 'con suite', where snacks, sodas / coffee / juice, etc. could be obtained. Plus you could sit on a couch or chair and talk with other like-minded attendees, as well as panelists, and special guests.
The whole weekend was a rather enjoyable one, from panels to the dealers room to the art show, and beyond!
My thanks to the ConDor XVIII staff for presenting such a well run and easy going yet informative & fun con! I would recommend this con for those of you in the SoCal area that want to see what a sci-fi / fantasy con is all about!
To see what you missed... Here were the 'informational links' for this con:
For the Facebook Event Page for ConDor XVIII - click here.
For the Facebook Fan Page for Condor Cons - click here.
For the Condor Cons web site - click here.
For the Printable Schedule Grids - click here.
For the Downloadable Program Book - click here.
For the Town and Country Hotel info - click here.
For the Dealer Room Vendors & Hours - click here.
For the Guests and Panelists - click here.
Of course there were a LOT more links, but I've posted the ones that are what comprised the main events / functions of the con.
I wanted to post more here today, but time is running short, and I have to stop at this time.
There will be individual blogs on certain panels that I attended in the future in this blog... Again, additional pics will be shown at my own Facebook Fan Page, in the 'ConDor XVIII' photo album, as seen here, as time allows. I just have a really busy week with my family member now in a rehab center to attend to.
~Michael D Hamersky
---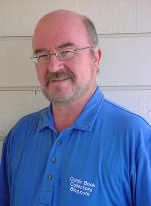 My thanks again to all of YOU reading this blog and the archived blog posts, now over 3,360 total posts in number! I do appreciate your continued reading and support of this Blog!
BTW, You can 'follow' this Blog by clicking the 'Follow' Button at this NetworkedBlogs app! We currently have over 2,298 'Followers'! Thanks to ALL of YOU that have already clicked that button! And for those of YOU that haven't yet... I would appreciate it if YOU would!!!
~ Michael D Hamersky
Note: My online 'Local' Comic Book Shop (LCBS), carries many different genres of comics, magazines, graphic novels, and comic con promotional items. Possibly even copies of the item that was reviewed here today...!
If I have it... You can find it 'Under The Big Top Of Comics' at: ComicBooksCircus.com
Web Page Note: This blog post is written for the IE Browser standards. Chrome, Safari, Netscape, Firefox and the other browsers serve the page up differently, sorry about that!
The screen display resolution is best seen at the setting of 1024 x 768 on your laptop or desktop computer.
NOTE: All images and characters within this blog post are copyright and trademark their respective owners.

Comics Creators: If you are breaking into, or already work in the comic book industry or other pop culture productions, you are welcome to email or mail us press releases, news items, and updates that you feel would be of interest to our blog readers. Including YOUR own works!! (Note: I don't list my email address here, due to 'spambots' gathering it and 'spamming' me.
To mail printed items to us for possible review, send to:
Make It So Marketing Inc., PO Box 130653, Carlsbad, CA 92013, USA

Also, if you are a Facebook member, I would have liked you to have sent me a 'Friend Request'.
However, I have reached the maximum limit of 5,000 Facebook Friends and Fan pages in my network already, so I've added a New 'Facebook Fan Page' for myself so that even more of YOU can 'Like' what I am doing, and be interactive with me and others there.
---
Posted by makeitsomarketing at 12:01 AM PST
Updated: Monday, March 7, 2011 8:37 AM PST