My Take On: Feeding Ground #1-4 of a 6 Issue Limited Series
Mood:
caffeinated
Topic: Comic Books - New
TODAY'S FEATURE - Blog #3363:
I received issue #4 of a 6-part series that Archaia Entertainment is publishing. I've held off on blogging about this series until now for a couple of reasons.
Before I go into that... The following is what Archaia provides as the promo blurbs for the first four issues:
#1 - This new series is ripped right out of the real-life drama unfolding on the Mexico-Arizona border. FEEDING GROUND speaks to a large and diverse audience no matter what your personal point of view on this issue is. In this factious story, a famine caused by Blackwell Industries drives Diego Busqueda, a noble "coyote", to lead a band of Mexican border crossers across the unforgiving Devil's Highway, a desert cursed with blistering days an deadly nights. Back home, Diego's daughter Flaca discovers that something hungrier prowls the factory fields. Stalked and persecuted, can the Busqueda family maintain their dreams of immigration or will the horrors of the desert tear them apart? Also included is 24 pages of bonus content in Spanish!
#2 - FEEDING GROUND, a horror tale set on the Mexico-Arizona border, launches an entirely new werewolf mythology! A local enforcer, terrorizes the Busqueda family as their father Diego makes a solitary trek home through the horrors of the Devil's Highway. Meanwhile, US Border Patrol Agents unearth a shocking discovery that threatens to reveal a secret buried in the desert for generations. Also included as bonus content on the flip side of the book is the story in Spanish!
#3 - FEEDING GROUND launches an entirely new werewolf mythology, set on the Mexico-Arizona border! A famine drives Diego Busqueda, a noble "coyote", to lead his family across the unforgiving Devil's Highway, a desert cursed with blistering days and deadly nights. However, they are not alone among the desert sands. An ancient evil that has plagued the region for generations has emerged from the shadows. Pitting real-world border politics against a boldly re-imagined werewolf mythology, FEEDING GROUND questions the very nature of survival! In this issue: Cursed with a dying bloodline, Alejandro Blackwells hunts for young Flaca as the Busquedas trek through the nasty Mexican border town of Altere - a broken back door to America. Included on the flip side is the issue in Spanish at no extra cost!
#4 - FEEDING GROUND launches an entirely new werewolf mythology, set on the Mexico-Arizona border! All forces collide in a battle that forever changes the Busqueda clan. The family is divided over their daughter's uncertain future as Border Patrol agents and a ruthless pack converge on The Devil's Highway. One of the Busquedas will not survive. Pitting real-world politics against a boldly re-imagined werewolf mythology, FEEDING GROUND questions the very nature of survival. Included on the flip slide is the issue in Spanish at no extra cost!
So what is 'My Take' on the first four issues of the six part series?
I mentioned at the beginning of this blog that there were two reasons I hadn't yet blogged about this series, although I have read all four issues published to date.
The first reason for holding off was the storyline. This is a brand new series being printed in 'floppy comic book sized' format. The way the storyline was being presented made it more of a candidate for a 'graphic novel' format right off the bat, IMO. Plus even though the publisher's promos stated that no matter what the political persuasion the reader was, the storyline would speak to you. However, as much as I don't like to interject my own personal political views in my blogs, I don't see anything 'noble' about a "coyote".
Secondly, I held off blogging about this series, because I couldn't follow exactly where this storyline was headed, due to what I considered the 'choppiness' of the storyline, only due to the installments of the six issue story arc in single issue comic book format. That and waiting each month for the next installment didn't work for me as a reader...
In reading this series thus far, it wasn't until issue #4 that the pieces came together for me. For a comic book limited series presentation that is too long, IMO.
It was the artwork that has kept me going reading this series, when each successive issue came in for possible review. Very well illustrated and colored!
Additionally I really thought that the flip side approach for this comic book series was an innovative idea! English on one side, Spanish on the other, for no additional cost! Great idea!
Now that this series has 'come together' for me personally, both writing and illustrations, I'm looking forward to reading the last two issues of this series. A good HoRRoR story is hard to find at this time.
As a side note... This is the first comic book that I have received of what I've been told is the next 'wave' in comics. By that I mean that it's been 'zombies' for a few years now, with 'vampires' being a recent addition, due to 'Twilight'. Now it is thought that 'werewolves' are the 'next thing' in comics. This kind of makes sense, although I'm hoping that werewolves don't proliferate as much as the zombies did! For a while there it seemed that every other comic book given to me or sent in for possible review was another 'zombie' comic book. Way too much for me as a reader of comics!
Feeding Ground - #4 of 6 went on sale: February 23rd at your LCBS!
Written by: Swifty Lang, Art by Michael Lapinski, Lettering and Design by Chris Mangun, with Story by Lang, Lapinski, & Mangun. Translation by Nathalia Ruiz Murray, and Edited by Paul Morrissey.
Review Rating for the four issues published so far as a series: 8.0 VERY FINE (VF) out of a possible 10.0 Comic Book Grading scale.
Retail Price $3.95 Page count: 64 pages (32 English / 32 Spanish)
Format: saddle bound, 6.625" x 10.25", full color
Mature Readers (series contains Graphic Violence.)
Here is the link to Archaia so that YOU can purchase the back issues, if YOUR LCBS doesn't have them in stock at this time.
Here is the Facebook Fan Page for Archaia Entertainment, which I suggest YOU 'like' also to keep up with what this publisher is presenting next.
---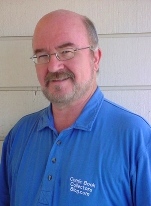 My thanks again to all of YOU reading this blog and our archived blog posts, now at 3,363 total posts in number! I do appreciate your continued reading and support of this Blog!
BTW, You can 'follow' this Blog by clicking the 'Follow' Button at this NetworkedBlogs app! We currently have over 2,306 'Followers'! Thanks to ALL of YOU that have already clicked that button!
And for those of YOU that haven't yet... I would appreciate it if YOU would!!!
~ Michael D Hamersky
Note: My online 'Local' Comic Book Shop (LCBS), carries many different genres of comics, magazines, graphic novels, and comic con promotional items. Possibly even copies of the item that was reviewed here today...!
If I have it... You can find it 'Under The Big Top Of Comics' at:
http://www.ComicBooksCircus.com/
Web Page Note: This blog post is written for the IE Browser standards. Chrome, Safari, Netscape, Firefox and the other browsers serve the page up differently, sorry about that!
The screen display resolution is best seen at the setting of 1024 x 768 on your laptop or desktop computer.
NOTE: All images and characters within this blog post are copyright and trademark their respective owners.

Comics Creators: If you are breaking into, or already work in the comic book industry or other pop culture productions, you are welcome to email or mail us press releases, news items, and updates that you feel would be of interest to our blog readers. Including YOUR own works!
To mail printed items to us for possible review, send to:
Make It So Marketing Inc., PO Box 130653, Carlsbad, CA 92013

Also, if you are a Facebook member, I would have liked you to send me a 'Friend Request'. However, I have reached the maximum limit of 5,000 Facebook Friends and Fan pages already, so I've added a New 'Facebook Fan Page' so that even more of YOU can 'Like' what I am doing, and be interactive with me and others there. Here is the link to that 'Facebook Fan Page': Michael D Hamersky On Comics! Please click the 'Like' button on that page!
---
Posted by makeitsomarketing at 12:01 AM PST
Updated: Friday, March 11, 2011 6:28 AM PST