Graphic Novel Shown On ABC's Castle TV Show!
Mood:
accident prone
Topic: TV Shows



-

-

Topmost Photo Above: Right at the start of the Season Finale episode, Richard Castle proudly shows off the original art to his upcoming graphic novel!

-

Top Photo Directly Above: The 'Castle' panel at the Comic-Con International: San Diego!

-

Left Top Photo: The Graphic Novel's front cover - a presentation by Marvel Comics & ABC!
TODAY'S FEATURE - Blog #3417:
Yes, although Tina and I are both 'Castle' TV Show fans, I have to admit that we tape the show that airs on Monday nights, even though this past Monday's episode was the 2010-11 Season Finale!
I already mentioned on my Facebook Fan Page at 12:32PM on Monday, that Marvel had already posted a scan of the graphic novel that would be mentioned on the Monday evening screening. Which is seen at the top left of this blog post!
When we both watched the recorded episode last night, (after Glee!), I went back afterwards and re-played the beginning of the episode, when Richard Castle proudly showed off the original artwork to the upcoming graphic novel, as seen at the top right of this blog.
During that scene, Richard stated the following comments, and I'm somewhat paraphrasing in parts and combining it together... Castle questioned the two detectives, (Detective Javier Esposito and Detective Kevin Ryan), "You've heard of Wolverine, Batman, Betty and Veronica? They were fine for their day. There's a new sheriff on the spinner rack. This is the original artwork to my new graphic novel. It's epic cool that's what it is!".
Which quite honestly I thought was 'Pretty Cool!' for sure!
So you ask, why is this blog worthy?
Well... The photo under the scene from Monday's Season Finale, is from the Comic-Con International: San Diego. Yeah, the 'San Diego Comic Con'!
Last year's Castle panel's line to get in was cut off 2 hours before the panel was opening! They had already maxed out the room for attendees! And no, it wasn't in Hall H... but still... This was an overwhelming response to a TV show that granted, has thrown in a few lines of dialogue about comic books over the now three seasons aired, but that was amazing in itself!
I urge you to check out the upcoming graphic novel. And no, it's not about the 'Castle' TV Show itself or on the 'Nikki Heat' series of books, rather it's on Richard Castle's first series of stories on Derrick Storm. Here's a brief promo blurb on the graphic novel:
Marvel Entertainment and ABC Studios are proud to announce CASTLE: RICHARD CASTLE'S DEADLY STORM, an all-new hardcover graphic novel inspired by the popular "Castle" television series. This 112 page hardcover hits comic shops and bookstores everywhere on September 28, 2011. Fans can get a first look at the upcoming graphic novel when Richard Castle (Nathan Fillion) reveals the cover on "Knockout," the season finale of "Castle," MONDAY, MAY 16 (10:01-11:00 p.m., ET) on the ABC Television Network.
When viewers first met Richard Castle, he had reached celebrity author status with the success of his Derrick Storm mystery novels. In an unprecedented collaborative effort between Marvel, ABC Studios and the producers of "Castle," the adventures of Derrick Storm will be chronicled in an all new graphic novel...
If you don't have a LCBS near you to purchase this from, then here's a link to where you can pre-order it online: Castle: Deadly Storm
where it is already #553 on the Bestsellers List!
And I should mention the fine actors that have brought this TV Series to life, and made it one of Tina's and my Top 10 TV Shows that we have watched this Season:
"Castle" stars Nathan Fillion as Richard Castle, Stana Katic as NYPD Detective Kate Beckett, Susan Sullivan as Martha Rodgers, Molly Quinn as Alexis Castle, Ruben Santiago-Hudson as NYPD Captain Roy Montgomery, Tamala Jones as Medical Examiner Lanie Parish, Jon Huertas as NYPD Detective Javier Esposito, and Seamus Dever as NYPD Detective Kevin Ryan.
Looking forward to Season 4 of this TV series, as well as the graphic novel now!
~Michael
---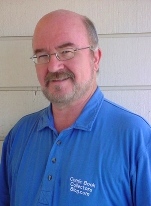 My thanks again to all of YOU reading this blog and our archived blog posts, now at 3,417 total posts in number! I do appreciate your continued reading and support of this Blog!
BTW, You can 'follow' this Blog by clicking the 'Follow' Button at this NetworkedBlogs app! We currently have over 2,431 'Followers'! Thanks to ALL of YOU that have already clicked that button!
And for those of YOU that haven't yet... I would appreciate it if YOU would!!!
~ Michael D Hamersky
Note: My online 'Local' Comic Book Shop (LCBS), carries many different genres of comics, magazines, graphic novels, and comic con promotional items. Possibly even copies of the item that was reviewed here today...!
If I have it... You can find it 'Under The Big Top Of Comics' at:
http://www.ComicBooksCircus.com/
Web Page Note: This blog post is written for the IE Browser standards. Chrome, Safari, Netscape, Firefox and the other browsers serve the page up differently, sorry about that!
The screen display resolution is best seen at the setting of 1024 x 768 on your laptop or desktop computer.
NOTE: All images and characters within this blog post are copyright and trademark their respective owners.

Comics Creators: If you are breaking into, or already work in the comic book industry or other pop culture productions, you are welcome to email or mail us press releases, news items, and updates that you feel would be of interest to our blog readers. Including YOUR own works!
To mail printed items to us for possible review, send to:
Make It So Marketing Inc., PO Box 130653, Carlsbad, CA 92013

Also, if you are a Facebook member, I would have liked you to send me a 'Friend Request'. However, I have reached the maximum limit of 5,000 Facebook Friends and Fan pages already, so I've added a New 'Facebook Fan Page' so that even more of YOU can 'Like' what I am doing, and be interactive with me and others there. Here is the link to that 'Facebook Fan Page': Michael D Hamersky On Comics! Please click the 'Like' button on that page!
---
Posted by makeitsomarketing at 7:07 AM PDT
Updated: Wednesday, May 18, 2011 9:18 AM PDT