Spotlight On... Troy Boyle!
Mood:
caffeinated
Topic: Comic Book Artists
TODAY'S FEATURE - Blog #3418:
I have seen some of Troy Boyle's work in Jim Main's line of publications from Main Enterprises.
So when Troy and I started messaging back and forth on Saturday, May 14th, when he brought to my attention that some of his work had been published in Jim's publications, and wanted to bring Jim's publications to my attention... I messaged him back that Troy himself was already in 39 links that Google had already indexed for my blog!
However, I didn't know too much about Troy's background, and offered him an opportunity to be 'Spotlighted' in this Blog.
The above top left photo is the 'head shot' that Troy sent my way, and the upcoming cover for Jim's Phantom tribute publication at the top right, is the one that Troy wanted me to use as a sample of his artwork.
Which was okay with me, because it kind of goes along the consignment collection of 'The Phantom Comics' that I have listed for sale in my eBay Store, (as seen here). I already blogged about the fact that a few were even signed to Richard by the Phantom's creator, Lee Falk, because Lee was the sponsor for Richard when he first started acting back in New York! Here's the link to that blog post.
Before I start with the article submitted by Troy, here's a brief bio on him:
Bio: Troy Boyle is an American comic book artist and writer. Boyle is best known for his gritty revenge fantasy, The Return of Happy the Clown. He has worked for Image Comics, Desperado Publishing, Caliber Press and Boneyard Press.

Boyle is currently working on pin-ups and covers for Main Enterprises.

Boyle graduated from American Military University with a BA in Legal Studies.

Date of Birth: July 28, 1966
Birthplace: Los Angeles, CA
Here is a link to the Comic Book DB on Troy.
Here is a link to the Grand Comics Database on Troy.
Now for the background article on Troy... submitted by himself for this 'Spotlight blog', because who would know better about Troy's background history than Troy!
"I've been drawing since I was 12 years old. I sold my first painting when I was 13 and won a scholarship to Northern Kentucky University when I was 15. At the time, and for a few years afterward, I though that I wanted to be a studio artist, or "Fine" artist and didn't give much thought to comics.

In 1989, when I was 22, I was approached by Tyim Courts to draw a installment strip for his "Nuance" title from his studio "Magnetic Ink." I think that was the first time I considered comics, but my understanding of the medium was basic, to say the least. A few years later, I pencilled and inked the 48-page "Return of Happy the Clown" for Caliber" - also an amateurish effort, but I was beginning to get the hang of it.

The events of September 11 put my spotty comic career on hold while I served for five years in the U.S. Coast Guard. After my discharge, I bought a home in Northern Kentucky and I've lived here ever since. Comics have now become my central passion and I'm learning and growing more with each pin-up and cover that I produce. It's an exciting time, because I seem to be attracting some positive attention and notice. I plan to continue working and improving in comics for many years to come."

Troy Boyle
Florence, KY 5/19/11
-------------------
Thanks, Troy for the above! It's good to know a little more about you, and to present that to my blog readers as well!
The above is my 'Spotlight On... Troy Boyle', one of several 'Spotlight On' blogs I've done over the years...
Matter of fact, YOU can check out the 'Spotlight On...' blogs by clicking this link where there currently are about 818 different links served up by Google!
There aren't THAT many individual posts, but the blogs have been picked up and re-posted by many others, including the person 'Spotlighted' at this Blog!
Some of those include (but not limited to): Jamilyn Parks, Elizabeth Watasin, Ray Anthony-Height, Phil Ortiz, Bruce Durham, Scott Shaw!, James Pinard, Elisa Feliz, Amanda Stevens, Tonya Kay, Bryan Reesman, Robert Roach, Christian Meesey a.k.a. Messimo, Erik Andresen, Jeff Balke, and Joe Pepitone a.k.a. JoepeP.
Matter of fact, I have also posted an index to my 'Spotlight On...' archivedblogs over at my own Facebook Fan Page, in a special photo album that you can see by clicking this link.
~Michael D Hamersky
---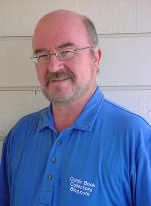 My thanks again to all of YOU reading this blog and the archived blog posts, now over 3,417 total posts in number! I do appreciate your continued reading and support of this Blog!
BTW, You can 'follow' this Blog by clicking the 'Follow' Button at this NetworkedBlogs app! We currently have over 2,434 'Followers'! Thanks to ALL of YOU that have already clicked that button! And for those of YOU that haven't yet... I would appreciate it if YOU would!!!
~ Michael D Hamersky
Note: My online 'Local' Comic Book Shop (LCBS), carries many different genres of comics, magazines, graphic novels, and comic con promotional items. Possibly even copies of the item that was reviewed here today...!
If I have it... You can find it 'Under The Big Top Of Comics' at: ComicBooksCircus.com
Web Page Note: This blog post is written for the IE Browser standards. Chrome, Safarai, Netscape, Firefox and the other browsers serve the page up differently, sorry about that!
The screen display resolution is best seen at the setting of 1024 x 768 on your laptop or desktop computer.
NOTE: All images and characters within this blog post are copyright and trademark their respective owners.

Comics Creators: If you are breaking into, or already work in the comic book industry or other pop culture productions, you are welcome to email or mail us press releases, news items, and updates that you feel would be of interest to our blog readers. Including YOUR own works!! (Note: I don't list my email address here, due to 'spambots' gathering it and 'spamming' me.
To mail printed items to us for possible review, send to:
Make It So Marketing Inc., PO Box 130653, Carlsbad, CA 92013, USA

Also, if you are a Facebook member, I would have liked you to have sent me a 'Friend Request'. However, I have reached the maximum limit of 5,000 Facebook Friends and Fan pages in my network already, so I've added a New 'Facebook Fan Page' for myself so that even more of YOU can 'Like' what I am doing, and be interactive with me and others there. Here is the link to that 'Facebook Fan Page': Michael D Hamersky On Comics! Please click the 'Like' button on that page!
---
Posted by makeitsomarketing at 12:01 AM PDT
Updated: Thursday, May 19, 2011 10:29 AM PDT