My Take On: Fortune Favors the Bold - From SmarterComics!
Mood:
caffeinated
Topic: Comic Books - New



-

Above: The Front Cover To 'Fortune Favors the Bold', Written by Franco Arda & Illustrated by Anjin Anhut!

-

Top Left Photo: Smarter Comics Publishes a Wide Range of Comics, Based on Books That Are Already Best Sellers!
TODAY'S FEATURE - Blog #3425:
Today's blog is on another one of the comics from 'SmarterComics' that was recently sent in to my wife, Tina LoSasso for possible review. She has already guest blogged on one, a comics adaptation of Tom Hopkins' National Best Seller: "How To Master The Art Of Selling", as seen in blog #3416.
This comic book, based from the front cover, as seen at the top right of this blog, seemed to be more to my interest, so I opened it up and was stunned! Here's what the promotional blurb states that this comic book is about:
Written by the founder of SmarterComics, this powerful little manual packs a punch. If you want to grab life by the horns but tend to drag your feet doing it, this comic is for you.
Fortune Favors the Bold explains that rarely-thought-about element so essential to achieving anything: the act of actually stepping up to the plate. Boldness is key, but it's something most self-help books forget to explore. Without boldness, a goal is only a pipedream, and ambition vegetates into regret.
If you want insight that launches you into action, this is the guide book. Platitude-free, it genuinely examines the role of boldness in achieving anything worthwhile and lays out the roadmap for becoming an achiever.
Filled with amusing illustrations but crammed with serious, rarely-seen quotes from some of the world's most successful people, this comic makes a mark on the consciousness. You'll think about it for days, and return to it to renew yourself.
Boldness won't guarantee success, but lack of boldness guarantees failure, says Franco. Boldness is the missing ingredient in most people's lives.
When I say 'stunned', I'm not exagerating! That's because this comic book is one that I could have used back at the end of the year 2000. Why? Well, I have touched upon it before in this Blog of mine, but I'll go a little more into depth here...
You see at the end of 2000, I found myself at a dead end job, (even though I was the Controller of the company), in a shared housing situation, and divorced. It wasn't until a good woman friend gave me the book 'Who Moved My Cheese?' by Spencer Johnson & Kenneth Blanchard, plus when I found myself alone on New Year's Eve of 2000 on the waterfront of Downtown San Diego, that I wrote down these three New Year's resolutions: New Job, New Place, New Woman.
Using that book as reference, ('Who Moved My Cheese'), I found myself on the right path for all three New Year's resolutions being met within three months. That's how powerful that book is if you are receptive to it!
This SmarterComics book, 'Fortune Favors the Bold', is just as powerful in my estimation... AND a lot easier to read!
That's because each one of the chapters is a two page sequentially illustrated chapter, packed with hard hitting information, but presented to where you can stop at the end of the two pages to 'digest' easily what has been shown! Almost like reading a morning meditation to start off your day!
Plus each one of the chapters has a paragraph in the 'Notes and References' section at the back of this book, as to where the original source info came found. Because there are many authors and books that this 'SmarterComic' refers to.
Absolutely stunning! And enough to get someone who was like me eleven years ago, off of their rear end to do something about their life!
If you find yourself at a crossroads in your life... Do yourself a favor, and obtain a copy of it, 'Read It!'... And then... Pass it on to a friend of yours that also needs motivation to move on with their life!
Sure, not everyone that reads this 'SmarterComic' is going to have a life-changing event come to them! And the author does write a disclaimer at the beginning of the book: "This book provides ideas to lead a bold life. This is not advice. Use it at your own risk. I do not take responsibility for rashes, financial ruin, or any other misfortune - either directly or indirectly - from applying the ideas in this book".
However, I know how hard it is to make the time to read a book with nothing but text copy in it. This sequentially illustrated book brings ideas to the reader in two page chapters, fully illustrated, and in small enough portions that a person can stop and think about it before moving on to the next chapter... Excellent presentation!
This publication gets a NEAR MINT (NM) 9.4 out of a possible 10.0 comic book grading scale, which is the highest 'grade' I give anything!
Here's the necessary info to help you find the book:
Paperback: 80 pages
Publisher: SmarterComics (October 12, 2010)
Language: English
ISBN-10: 1610829956
ISBN-13: 978-1610829953
Product Dimensions: 9.4 x 7.2 x 0.3 inches
Shipping Weight: 4.8 ounces
You can purchase this book at Amazon: Fortune Favors the Bold from SmarterComics
Again, our thanks to Judy at Tom Hopkins International for having the folks at SmarterComics introduce their comics line for possible review! You can see Tina's guest blog on Tom's book at this link, Blog #3416.
Additionally you can 'Like' the Facebook Fan Page for 'SmarterComics' as seen here, where there are several more sequentially illustrated books that others are reading and discussing at the Fan Page!
~Michael
---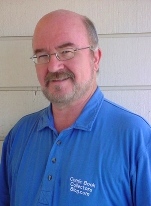 My thanks again to all of YOU reading this blog and our archived blog posts, now at 3,425 total posts in number! I do appreciate your continued reading and support of this Blog!
BTW, You can 'follow' this Blog by clicking the 'Follow' Button at this NetworkedBlogs app! We currently have over 2,446 'Followers'! Thanks to ALL of YOU that have already clicked that button!
And for those of YOU that haven't yet... I would appreciate it if YOU would!!!
~ Michael D Hamersky
Note: My online 'Local' Comic Book Shop (LCBS), carries many different genres of comics, magazines, graphic novels, and comic con promotional items. Possibly even copies of the item that was reviewed here today...!
If I have it... You can find it 'Under The Big Top Of Comics' at:
http://www.ComicBooksCircus.com/
Web Page Note: This blog post is written for the IE Browser standards. Chrome, Safari, Netscape, Firefox and the other browsers serve the page up differently, sorry about that!
The screen display resolution is best seen at the setting of 1024 x 768 on your laptop or desktop computer.
NOTE: All images and characters within this blog post are copyright and trademark their respective owners.

Comics Creators: If you are breaking into, or already work in the comic book industry or other pop culture productions, you are welcome to email or mail us press releases, news items, and updates that you feel would be of interest to our blog readers. Including YOUR own works!
To mail printed items to us for possible review, send to:
Make It So Marketing Inc., PO Box 130653, Carlsbad, CA 92013

Also, if you are a Facebook member, I would have liked you to send me a 'Friend Request'. However, I have reached the maximum limit of 5,000 Facebook Friends and Fan pages already, so I've added a New 'Facebook Fan Page' so that even more of YOU can 'Like' what I am doing, and be interactive with me and others there. Here is the link to that 'Facebook Fan Page': Michael D Hamersky On Comics! Please click the 'Like' button on that page!
---
Posted by makeitsomarketing at 6:39 AM PDT
Updated: Wednesday, June 1, 2011 8:07 AM PDT