Kristen's Take On: Everything's Okay - From Round Table Comics!
Mood:
caffeinated
Topic: Comic Books - New
-

Top Left Photo: The RTC (Round Table Comics) Logo!

-

Above Top Photo: The Front Cover to Alesia Shute's Graphic Novel 'Everything's Okay'!
TODAY'S FEATURE - Blog #3527: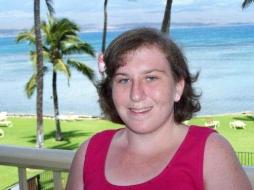 Hello Blog Readers, I am Michael D Hamersky's daughter, Kristen Hamersky.
My Father asked me to read a graphic novel that he received in the mail, because after reading it, he thought it would be of interest to me. It was and I have written a guest blog about the Graphic Novel "Everything's Okay" by Alesia Shute, with illustrations by Nathan Lueth.
Summary of the graphic novel:
"My Challenges were a gift from a higher power" writes Alesia Shute in her Graphic Novel "Everything's Okay". This story begins in her childhood dealing with cancer and other health issues to present day.
She grew up in the 1960s. She dealt with many surgeries and hospital stays with her illnesses but always wanted to look at the positive. She didn't want to be a victim of her diseases. She lived through a time where medical technology was not always advanced and she would have to wait for many months or years for a better surgery or treatment to come.
She fell in love with Cliff, her boss at a Nightclub in Atlantic City, married him and later had their son Jonathan even through many complications in her pregnancy. She has helped many other people with childhood diseases and runs the Alesia Shute Foundation which helps make hospital stays more comfortable and funding research that will treat or eliminate childhood illnesses.
My View on this graphic novel:
I enjoyed reading this graphic novel as I could relate to Alesia. I am a physically disabled person and have had several surgeries and hospital stays. There's the saying, "what doesn't kill you, makes you stronger" and I think that is so true.
Alesia went through many hard times but she always tried to keep positive in the circumstances she went through and that is all any of us can do. I felt that the artwork was great, and very realistic to the pictures of the real people.
I thoroughly enjoyed this book and it gave me a new view on what other people have to go through. I recommend this graphic novel for people who want to read a story about triumph over hardships.
I give this Graphic Novel a Comic Book Grade of VF+ (VERY FINE PLUS), an 8.5 out of 10.0 Grading Scale. I thank you for reading my guest blog here today, and I hope you find this book inspiring.
---
Thanks, Kristen for blogging here today! After reading the graphic novel that came in the mail to me, I personally wanted to know what you thought of this in graphic novel format!
Kristen has only guest blogged once before, back in April of this year, when she read & review blogged 'The Action Bible'. Kristen normally does not read comics / graphic novels, although I took her to several of the San Diego Comic Con International conventions earlier in her life! And yeah, she was thrilled when Peter David signed her 'Little Mermaid' comics all those years ago!
Nowadays, Kristen does have her Avon business online, plus she has started her own Facebook Fan Page at: Kristen Hamersky - Independent Avon Representative!
Also, my thanks to Corey Blake, President / Founder of Writers of the Round Table Inc. It was his company that sent me this graphic novel and a couple of others to possibly review blog here!
You can also 'Like' the Facebook Fan Page for Round Table Companies, and be interactive with the writers as well as the publisher there!
As for where you can purchase this graphic novel that both my oldest child and I enjoyed reading separately...
Here's where you can purchase it online for a great price: Everything's Okay!
~Michael D Hamersky On Comics!
---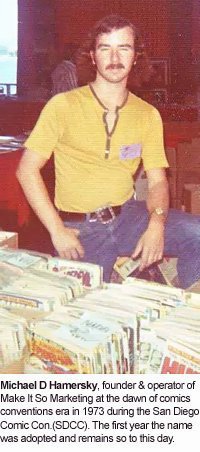 NOTE FROM THE BLOGGER:
My thanks again to all of YOU reading this blog and our archived blog posts, now at 3,527 total posts in number! I do appreciate your continued reading and support of this Blog!
BTW, You can 'follow' this blog by clicking the 'Follow' Button at this NetworkedBlogs app link! We currently have over 2,579 'Followers'! Thanks to ALL of YOU that have already clicked that button!
And for those of YOU that haven't yet... I would appreciate it if YOU would!!!
~ Michael D Hamersky
Note: My online 'Local' Comic Book Shop (LCBS), carries many different genres of comics, magazines, graphic novels, and comic con promotional items. Possibly even copies of the item(s) that was mentioned here today...!
If I have it... You can find it 'Under The Big Top Of Comics' at:
http://www.ComicBooksCircus.com/
Web Page Note: This blog post is written for the IE Browser standards. Chrome, Safari, Netscape, Firefox and the other browsers serve the page up differently, sorry about that!
The screen display resolution is best seen at the setting of 1024 x 768 on your laptop or desktop computer. Note: As of Monday, June 27th, 2011, I'll be using my new laptop, where the default resolution is 'higher', so there may be some temporary glitches until I am used to the new resolution.
NOTE: All images and characters within this blog post are copyright and trademark their respective owners.

Comics Creators: If you are breaking into, or already work in the comic book industry or other pop culture productions, you are welcome to email or mail us press releases, news items, and updates that you feel would be of interest to our blog readers. Including YOUR own works!
To mail printed items to us for possible review, send to:
Make It So Marketing Inc., PO Box 130653, Carlsbad, CA 92013

Also, if you are a Facebook member, I would have liked you to send me a 'Friend Request'. However, I have reached the maximum limit of 5,000 Facebook Friends and Fan pages already, so I've added a New 'Facebook Fan Page' so that even more of YOU can 'Like' what I am doing, and be interactive with me and others there. Here is the link to that 'Facebook Fan Page': Michael D Hamersky On Comics! Please click the 'Like' button on that page!
---
Posted by makeitsomarketing at 12:01 AM PDT
Updated: Monday, October 17, 2011 6:19 AM PDT