My Take On: Dallas - The TV Show - Second Season
Mood:
caffeinated
Topic: TV Shows
TODAY'S FEATURE IS BLOG #3833 - This morning I had another blog all ready to go for posting...
But after last night's Season Finale for Dallas, the new TV Show, I just woke up and had to blog about that Finale and my thoughts on the 2nd Season. And No... I wasn't dreaming! (See top left photo for that!)
Why a blog on this TV show?
Well... I'm a fan of the Original Dallas TV Show. Yes, that one that ran from April 2, 1978 – May 3, 1991 for fourteen seasons! See photo of that cast at the top right bottom photo.
And No... There wasn't a Dallas Comic Book... But there was a Dallas Newspaper Comic Strip, which ran from February 1st of 1981 to November 24th of 1984!
Anyways... Last night was the Season 2 Finale as I was saying...
TNT ran the last two episodes of the season back to back. (See top right photo for the 2013 cast.) The second episode basically ended the season 3/4 of the way through the episode. Which, in my mind, would have been a great place to end the season.
But no... The producers of the show had to run an extra 15 minutes!
Which kind of ruined the good feeling that the first 45 minutes of the episode ended with.
So yes, there should be a 3rd season. Unless the poor ratings in some international countries affects that decision making.
I personally have watched this new series since it began airing in 2012. I found it kind of hard going at first, with the newer cast being unfamilar with me. It took a while for me to warm up to the new cast, but J.R., Bobby, and Sue Ellen were there to keep me watching. At least until episode seven of this 2nd season, when J.R. died.
Here's my thoughts on some of the cast. There are too many to comment on in total:
Josh Henderson as John Ross Ewing III - I can't make up my mind on this role. John Ross grew on me as the episodes aired, but in the last 15 minutes of the season finale... Well, the role doesn't play well for me.
Jesse Metcalfe as Christopher Ewing - Same with this role. I know that Christopher is the biological son of Sue Ellen's sister, Kristen Shepherd, but somehow, this player doesn't resound with me. I like the actor, but the role doesn't seem to fit totally.
Jordana Brewster as Elena Ramos - I couldn't get into this role either this season...
Julie Gonzalo as Pamela Rebecca Barnes - This role blossomed this year! Good acting and the role was well written!
Brenda Strong as Ann Ewing - I'm torn on this role. At times she is well written, other times not as well.
Emma Bell as Emma Brown - You got to be kidding! This character has totally gone off wrong this season!
Patrick Duffy as Bobby Ewing - Well written character this season. Especially with J.R. dying, someone had to step up to finish the season. Good job!
Linda Gray as Sue Ellen Ewing - I enjoyed seeing this character back, even stronger in Season 2.
Larry Hagman as J.R. Ewing - Well played role by Larry Hagman. A shame his early death caused the season to change in direction. But his presence in the remainder of the season was definitely felt!
Well, that's pretty much it for me on this blog... I enjoyed watching the 2nd season of Dallas, and would be receptive to view a 3rd season. One thing I noticed though... There seems to be a lot more action in this newer version of Dallas over the original version. With less episodes in a season than in the original version, the new Dallas has to squeeze a lot more in!
If you weren't watching Dallas this year, and were a fan of the orignal series, I'd suggest you catch this serries online, or on DVD to get caught up!
~ Michael
---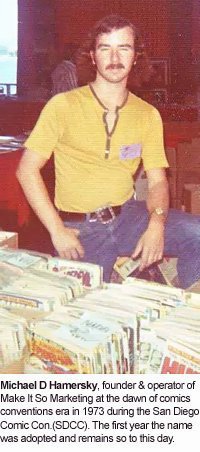 NOTE FROM Michael D Hamersky On Comics: My thanks again to all of YOU reading this blog and our archived blog posts, now at 3,833 total posts in number! I do appreciate your continued reading and support of this Blog!
BTW, You can 'follow' this blog by clicking the 'Follow' Button at this NetworkedBlogs app link! Thanks to ALL of YOU that have already clicked that button! And for those of YOU that haven't yet... I would appreciate it if YOU would!!!
Note: My online 'Local' Comic Book Shop (LCBS), carries many different genres of comics, magazines, graphic novels, and comic con promotional items. Possibly even copies of the item(s) that was mentioned here today...! If I have it, you'll find under the BIG TOP of Comics, at Comic Books Circus.com!
Web Page Note: This blog post is written per the IE Browser standards. Chrome, Safari, Netscape, Firefox and the other browsers serve the page up slightly differently, sorry about that! The screen display resolution is best seen at the setting of 1024 x 768 on your laptop or desktop computer. Note: Your computer's resoulution may be set differently, but the above resolution is the most commonly used resolution at the time of this blog post.
NOTE: All images and characters within this blog post are copyright and trademark their respective owners.
Comics Creators: If you are breaking into, or already work in the comic book industry or other pop culture productions, you are welcome to email or mail us press releases, news items, and updates that you feel would be of interest to our blog readers. Including YOUR own works! To mail printed items to us for possible review, send to: Make It So Marketing Inc., PO Box 130653, Carlsbad, CA 92013

Also, if you are a Facebook member, I would have liked you to send me a 'Friend Request'. However, I have reached the maximum limit of 5,000 Facebook Friends and Fan pages already, so I've added a New 'Facebook Fan Page' so that even more of YOU can 'Like' what I am doing, and be interactive with me and others there. Here is the link to that 'Facebook Fan Page':
Michael D Hamersky On Comics
! Please click the 'Like' button on that page!
---------------


In Addition, I started a YouTube Channel just before the 2011 Comic-Con International, where I am slowly uploading videos from conventions or other events that we attend that are also pop culture related. You are invited to 'subscribe' to that channel also! As found at
'HamerskyOnComics'
!
---
Posted by makeitsomarketing at 6:52 AM PDT
Updated: Tuesday, April 16, 2013 7:33 AM PDT