Vinnie's Take On: Mount Palomar Observatory
Mood:
a-ok
Topic: Other Non Comics Works
TODAY'S FEATURE IS BLOG #3836 - This morning we have another guest blog from my youngest son, Vinnie: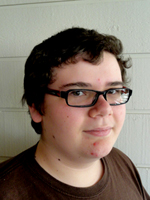 This previous February was half-priced museum month and although we got to catch a few museums, including the USS Midway (blog #3801), we didn't get to see the Hale telescope. However, yesterday, my dad, stepmother Tina, and I went to see it. Located on Palomar Mountain, the 200 inch telescope is quite a spectacle.

We had the chance to go on a tour, which they host at 11:00 AM and 1:30 PM on Saturdays and Sundays. The tour takes you inside the dome, into a place you don't get to see normally, unless on a tour. They have docents to show you around, provide information about the history of the telescope, and answer any questions you might have. The tour was very informative, even explaining how and why they made the mirror in the telescope with a honeycomb pattern, which was to reduce the weight of the glass.

Along with the tour, there is a museum dedicated to George Ellery Hale, the founder of all five telescopes on Palomar Mountain. There is the 200, 60, 48, and 24 inch telescopes which are all still used today, and an 18 inch telescope that was retired. For more information, please visit the Wikipedia page here for more info.

On the way up, we had a stop at a little group of shops; a general store, restaurant, and post office. The general store had a variety of items, my favorite being the music boxes, and the "do it yourself" music box kit. The restaurant, Mother's Kitchen, was a friendly place, but unfortunately, I don't have much to say about it because we had to leave nearly after entering so we could catch our tour. However, if you would like, you can visit their website at this link.

As for the pictures featured at the top of this blog post, the top left is a picture of the whole 12-story telescope dome, and I'm standing in front of it. The top right photo shows the telescope in the "parking position" as the docents called it, which is completely vertical. This helps to minimize pressure on the mirror inside the telescope, so it doesn't strain or crack. In the bottom right picture, you can see a docent explaining to our group how the telescope was used when it first started, and how it's used nowadays, which has changed vastly due to improved technologies. No longer do we need an astronomer sitting at the top of the telescope, as we can have a camera send the video straight to a viewing room. Also, just behind him is a window looking into a room. That room is the farthest you can go to see the telescope if you don't go on the tour. We took more photographs than shown here, and you can see them all at this special photo album at my dad's Facebook fan page.

The whole experience was very fun and informative. I've learned so much, not only about the telescope, but about the planets and other space features, which we able to see in the museum. I'd give the whole thing a comic book grade of Near Mint (NM), a 9.4 out of 10.0 grade scale. It was all thoroughly enjoyable, and a wonderful learning experience. If you live in the area, I would definitely recommend checking it out. If you are visiting San Diego, be sure to add this one day excursion to your 'to do' list. You can visit their website for more information, or for scheduling if you do choose to visit at this link.
~ Vinnie
NOTE FROM MICHAEL: My thanks to Vinnie for blogging about yesterday's day trip to Mount Palomar Observatory, located in North San Diego County.
I remember when I was a kid that science, and then science fiction became a hobby for me. Especially when I found that there were sci-fi comic books! Reading those introduced me to stories adapted from Ray Bradbury's books, which led me to other sci-fi books! But it was comic books that continued to be of more interest to me during those elementary and high school years.
Here's a few links to a few sci-fi titles that I enjoyed when I was a kid:
Tales to Astonish, Tales of Suspense, Strange Tales, and Journey into Mystery!
And yes, there's a lot more, but these were the 'Atlas' (Marvel) Comics ones that I enjoyed most!
Oh, and I do have several sci-fi comics listed for sale at my online comic book shop, ComicBooksCircus.com!
~ Michael
---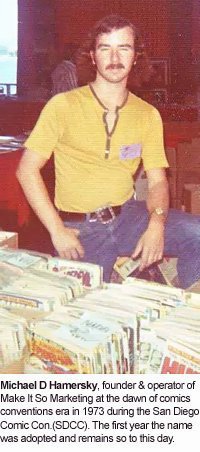 NOTE FROM Michael D Hamersky On Comics: My thanks again to all of YOU reading this blog and our archived blog posts, now at 3,836 total posts in number! I do appreciate your continued reading and support of this Blog!
BTW, You can 'follow' this blog by clicking the 'Follow' Button at this NetworkedBlogs app link! Thanks to ALL of YOU that have already clicked that button! And for those of YOU that haven't yet... I would appreciate it if YOU would!!!
Note: My online 'Local' Comic Book Shop (LCBS), carries many different genres of comics, magazines, graphic novels, and comic con promotional items. Possibly even copies of the item(s) that was mentioned here today...! If I have it, you'll find under the BIG TOP of Comics, at Comic Books Circus.com!
Web Page Note: This blog post is written per the IE Browser standards. Chrome, Safari, Netscape, Firefox and the other browsers serve the page up slightly differently, sorry about that! The screen display resolution is best seen at the setting of 1024 x 768 on your laptop or desktop computer. Note: Your computer's resoulution may be set differently, but the above resolution is the most commonly used resolution at the time of this blog post.
NOTE: All images and characters within this blog post are copyright and trademark their respective owners.
Comics Creators: If you are breaking into, or already work in the comic book industry or other pop culture productions, you are welcome to email or mail us press releases, news items, and updates that you feel would be of interest to our blog readers. Including YOUR own works! To mail printed items to us for possible review, send to: Make It So Marketing Inc., PO Box 130653, Carlsbad, CA 92013

Also, if you are a Facebook member, I would have liked you to send me a 'Friend Request'. However, I have reached the maximum limit of 5,000 Facebook Friends and Fan pages already, so I've added a New 'Facebook Fan Page' so that even more of YOU can 'Like' what I am doing, and be interactive with me and others there. Here is the link to that 'Facebook Fan Page':
Michael D Hamersky On Comics
! Please click the 'Like' button on that page!
---------------


In Addition, I started a YouTube Channel just before the 2011 Comic-Con International, where I am slowly uploading videos from conventions or other events that we attend that are also pop culture related. You are invited to 'subscribe' to that channel also! As found at
'HamerskyOnComics'
!
---
Posted by makeitsomarketing at 6:24 AM PDT
Updated: Sunday, April 21, 2013 9:49 AM PDT