Are YOU Ready For GAAK?!
Mood:
caffeinated
Topic: Comic Books - New
Michael D Hamersky On Comics Reviews:

GAAK #1


From First Run Publishing!




-

Above: Being introduced to GAAK (Groovy Ass Alien Kreatures) at the 2010 Long Beach Comic Con (LBCC)!

Top Left: A closer look at the Front Cover to GAAK Volume 1!
TODAY'S FEATURE - Blog #3385:
I found this title in the Artists Alley at the recent 2010 Long Beach Comic Con, (LBCC).
It was published in graphic novel format from First Run Publishing.
The title of the property 'GAAK' caught my eyes as I walked by the table. Finding out that 'GAAK' stood for 'Groovy Ass Alien Kreatures', I asked further about it.
Here is what the publishers state in their promo blurb about it:
"What is GAAK? It's like ET--With teeth. It's like The Gremlins if they came from outer space and had great comic timing. GAAK is what you get when you mix Steven Spielberg's "The Goonies" with equal parts of classic 50's style creature feature movies like "The Invaders from Mars". When aliens from outer space invade a small suburban town and hatch a fiendish plot to take over the earth and meet the original cast of "Star Trek", four misfit kids named Zach, Jemmy, Plato, and Chubs set out to save the world--And all before bedtime. After all, tonight's a school night. Story by Darryl Hughes, art by Monique MacNaughton."
My thoughts on this first volume are this:
Front Cover: This cover should grab the attention of the target market of this graphic novel, IMO. It shows the titel 'GAAK', what it stands for, and shows action as well as the main characters. Good presentation.
The storyline is both fun yet silly like the old sci-fi creature features at the drive-ins, and a good read. I found myself continuing to read the graphic novel with increasing interest, although I wasn't in the target market age group.
The artwork by Monique MacNaughton really fits this storyline! The dialogue and artwork together made this a fun read for me.
The black and white interiors are fine for this presentation, and fit the sci-fi storyline, where GAAK invade the Earth. Color was not needed for this book.
The lettering is also done very well, and doesn't interfere with the artwork, a sign of good lettering!
This 'graphic novel' print format was actually from an earlier format. Here's Darryl Hughes telling more:
"GAAK is a regularly updating webcomic that follows the adventures of 6th grade misfits Zach, Jemmy, Plato, and Chubs as they try to stop the maniacal Jim Carrey like alien Gakk and his posse' of kooky Pod Critters from taking over the earth and meeting the original cast of "Star Trek". LOL! GAAK volume two will be published once GAAK the webcomic has finished it's online run."
So I'm calling it a 'graphic novel' instead of a TPB, (Trade PaperBack), as it hadn't been printed in a floppy comic book format before.
Researching a little further into the several websites that the creators and the publisher have started, I found that 'GAAK' started as a webcomic in 2001. This printed volume was the first hard copy format for the concept.
Although the intended target market for this webcomic / 'graphic novel' was not me, I still found it an enjoyable read, and wanted to bring it to my blog readers attention. This would make a good gift for younger readers, IMO.
My review rating for this comic book is a VERY FINE / NEAR MINT (VF/NM) 9.0 out of a 10.0 possible comic book grading scale.
To purchase this graphic novel please see the following link: Purchase Groovy Ass Alien Kreatures
There isn't a Facebook Fan Page for this publication nor the Publisher at this time, so no link is provided. However you can visit First Run Publishing LLC via this link.
~Michael D Hamersky
---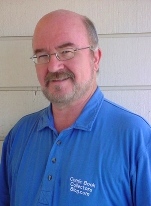 My thanks again to all of YOU reading this blog and our archived blog posts, now at 3,385 total posts in number! I do appreciate your continued reading and support of this Blog!
BTW, You can 'follow' this Blog by clicking the 'Follow' Button at this NetworkedBlogs app! We currently have over 2,360 'Followers'! Thanks to ALL of YOU that have already clicked that button!
And for those of YOU that haven't yet... I would appreciate it if YOU would!!!
~ Michael D Hamersky
Note: My online 'Local' Comic Book Shop (LCBS), carries many different genres of comics, magazines, graphic novels, and comic con promotional items. Possibly even copies of the item that was reviewed here today...!
If I have it... You can find it 'Under The Big Top Of Comics' at:
http://www.ComicBooksCircus.com/
Web Page Note: This blog post is written for the IE Browser standards. Chrome, Safari, Netscape, Firefox and the other browsers serve the page up differently, sorry about that!
The screen display resolution is best seen at the setting of 1024 x 768 on your laptop or desktop computer.
NOTE: All images and characters within this blog post are copyright and trademark their respective owners.

Comics Creators: If you are breaking into, or already work in the comic book industry or other pop culture productions, you are welcome to email or mail us press releases, news items, and updates that you feel would be of interest to our blog readers. Including YOUR own works!
To mail printed items to us for possible review, send to:
Make It So Marketing Inc., PO Box 130653, Carlsbad, CA 92013

Also, if you are a Facebook member, I would have liked you to send me a 'Friend Request'. However, I have reached the maximum limit of 5,000 Facebook Friends and Fan pages already, so I've added a New 'Facebook Fan Page' so that even more of YOU can 'Like' what I am doing, and be interactive with me and others there. Here is the link to that 'Facebook Fan Page': Michael D Hamersky On Comics! Please click the 'Like' button on that page!
---
Posted by makeitsomarketing at 6:45 AM PDT
Updated: Friday, April 8, 2011 7:10 AM PDT