An Upcoming Special Event At Mysterious Galaxy!
Mood:
caffeinated
Topic: Other Cons
Above: The Storefront @ Mysterious Galaxy!

To the Right: The 40th Anniversary Hardcover Book!

Comic-Con: 40 Years of Artists, Writers, Fans, and Friends - A Special Event @

Mysterious Galaxy

September 20th, 2009
During the month of July I was blogging a lot on the then upcoming 40th Anniversary of the San Diego Comic Con International...
Which was very special to me as I was there almost at the beginning when I first set up as a dealer in 1972.
Well, for people like me that have enjoyed attending the con some, part, or even all those 40 years, the Comic-Con folks put out two publications celebrating this special event for their 40th Anniversary!
The first was the regular Comic Con Souvenir Program Book that was distributed to each attendee at the Con. I enjoyed reading it so much that I blogged about that right away!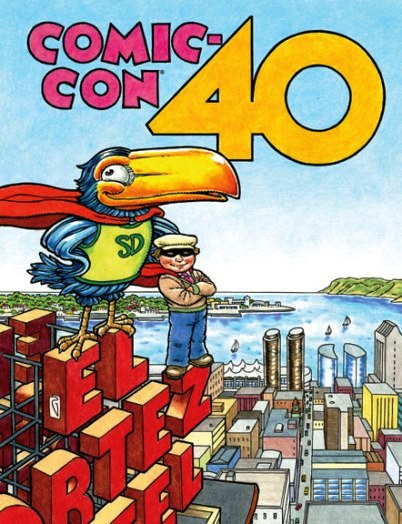 Click here for that review. (And If you haven't seen a copy yet, we do have a few left for sale if you click the cover of the souvenir program book showing the SD Toucan. That will take you to the shelf in our online store where it is available.)
The second publication, the actual hardcover book, was co-authored by Gary Sassaman and Jackie Estrada. That book is pictured at the top right of this blog post. Gary and Jackie will both be at this special event. The event details are mentioned below, taken from the event's web page: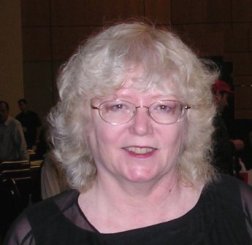 Comic-Con: 40 Years of Artists, Writers, Fans, and Friends - A celebration of San Diego Comic-Con International!
Featuring Gary Sassaman & Jackie Estrada (pictured above) co-authors of the Book!
Host: Mysterious Galaxy
Type: Music/Arts - Performance
Network: Global
Price: Author events are free and open to the public.
Date: Sunday, September 20, 2009
Time: 2:00pm - 3:30pm
Location: Mysterious Galaxy
Street: 7051 Clairemont Mesa Blvd. #302
City/Town: San Diego, CA
Our event will include co-authors Gary Sassaman and Jackie Estrada, and numerous contributors. Plus podcasts via geekroundtable. Details to follow!
OK, I'll take it from there...
First, to see my blog previewing the special book and my history with the con... Just Click here!
I haven't blogged about the book since I first received my copy at the Comic Con, but trust me on this one... it is chock full of notes, photos, and memorabilia from the 4 decades of history! Great effort by all concerned in putting this together!
Up to date details on this special event can be found at:
http://www.facebook.com/event.php?eid=139208123776&ref=mf
While you are on that page, either click 'attending', 'maybe attending' or 'not attending'. Check out who else is going... maybe you haven't seen them for a while, and you might want to make the special effort to attend!
My Thanks to the Mysterious Galaxy team in sending me my invitation. Tina and I look forward to attending this special event. You too can get special invitations to events being held at Mysterious Galaxy if you 'join' their Facebook Fan Page, which is shown on the page url above. Just click on the administrator's name link which will take you to their Fan Page where you too can join and be informed of what next events will be happening!
BTW, the last Special Event we attended there was back in May of this year, when we joined Mysterious Galaxy in celebrating their Sweet 16 Birthday Bash! (Click here for that blog post!) Our thanks for the Mysterious Galaxy folks for putting that shindig on! It was very enjoyable!
AND Thanks again to all of YOU reading our current and archived blog posts! We do blog daily on comic book creators, comic book reviews, and other pop culture news and events including some TV shows and theatrical films!
While You are here today... Please check out our new listings of comics, graphic novels, Comic Con exclusives and more pop culture items for sale in our online eBay Featured Store that most of our blogs are based on! It's due to sales at this online store that keep us going with the ability to post blogs like the one you have read here today!
~ Michael
"Hammering Out the Web
For You Since May 12th, 1998!"

Note: If you breaking into or work in the comic book industry or other pop culture productions, you are welcome to email us press releases, news items, and updates that you feel would be of interest to our blog readers. Including YOUR own works!

To mail printed items to us for review, send to:

Make It So Marketing Inc
PO Box 130653
Carlsbad, CA 92013

Thank You For Being One Of This Blog's

NOTE: This blog post is written for the IE Browser standards. Netscape, Firefox and the others serve the page up differently. The screen display resolution is best seen at the setting of 1024 x 768.

All images and characters within this blog post are copyright and trademark their respective owners.

CONVENTION PHOTOS: In keeping with this blog post's theme today, I'm posting another comics creator that attended the recent San Diego Comic Con International this past July. I met Jennifer Brazas very briefly in the Artists Alley section of the Comic Con. Jennifer is shown below holding two issues of her Mystic Revolution creation. I have not yet read those publications nor blogged about them. However You can find out more about them at her web site: mysticrev.com !

If you are a Facebook member and want to join my Facebook Network, feel free to send a 'friend request' to 'Michael D Hamersky'.
Posted by makeitsomarketing at 5:36 AM PDT
Updated: Thursday, September 10, 2009 5:58 AM PDT