Our Take On: The Wolverine (2013 Film)
Mood:
a-ok
Topic: Comic Book Movies
Presents...

Our Take On...

The Wolverine

(A 2013 Film)
TODAY'S FEATURE IS BLOG #3915 - We are back home after viewing the film titled 'The Woverine'... A 2013 film.
First of all, this review blog is just my youngest son's 'Take' & my own 'Take' on the film. Tina's review blog will be posted later.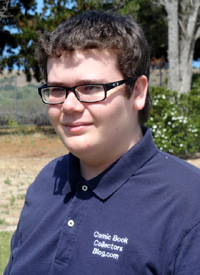 Here's Vinnie's Take on the film:
I took in the film with my dad and step-mother. I know my dad enjoyed seeing it, and was actually quite surprised at that. As for myself, I liked the film being in Japan. There was quite a lot of scenery in that country in this film.
I thought it was strange that people seemed to keep changing their sides in the film.
I'm hard time expressing today what I thought about the film... I'll leave thathat for my Dad to discuss.
The rating I would give this film is a Very Fine / Near Mint (VF/NM) 9.0 out of a possible 10.0 comic book grading scale.
I would recommend this film to a fan of the Wolverine. For those that like action films, I would suggest seeing this film also.
----------------------------------------------------
Michael: Okay... So now here's my 'Take' on the film:
I've got to admit... I wasn't thinking this film would be that much fun.
Okay, I was wrong!
The film's storyline was superb! The settings in North America and then in Japan made for an interesting backdrop for the scenes that were shown!
Here's a link to the Wikipedia entry for the film. Please be advised that there are major spoilers all over the place though, at that entry!
I was fascinated with this 'Japanese Love Story', which is what it mostly appeared to me to be...
Yet there was plenty of action in this film as well!
The changing of 'sides' by the players in the film kept me interested in the plotline, and there was actually a lot of character development in this 2 hour 6 minute film.
Here's my thoughts on the actors:
Hugh Jackman as Logan / Wolverine: A superb acting role for Hugh! He looked tough, acted tough, yet was well versed in making this also a 'love story'!
Tao Okamoto as Mariko Yashida, Yashida's granddaughter. - Very well played role. I enjoyed seeing her and hearing her throughout her many scenes in the film.
Haruhiko Yamanouchi as Ichirō Yashida, the head of a Japanese technology empire. - Another well played role, exept for the ending, where the scene was just a little 'cartoonish'. Not his fault, but the writer's / director's responsibility.
Hiroyuki Sanada as Shingen Yashida: Mariko's father - I found this role to be somewhat predictable.
Rila Fukushima as Yukio: one of the deadliest assassins in Shingen's clan - I liked this actress, and found her scenes to be refreshing as well as being able to move the film along.
Will Yun Lee as Kenuichio Harada: a bodyguard of the Yashida family and a former lover of Mariko - This role was kind of strangely portrayed... Yet I did like the actor playing the role, just that the role was kind of 'chopped' in parts.
Svetlana Khodchenkova as Viper: a mutant, who has an immunity to toxins - Kind of a strange villain... I'm not for sure what to think about her in this film. But she did play a key role in the film as it progressed.
Famke Janssen as Jean Grey: a mutant and former member of the X-Men, who Logan killed at the end of X-Men: The Last Stand - Famke played a vital part in this film, in her many short scenes. Well done!
There were others in the film, but I want to post this blog ASAP.
I give this film a Near Mint (NM) 9.4 out of a possible 10.0 comic book grading scale grade. I for one really enjoyed this film starring 'The Wolverine'. So much more than the earlier solo Wolverine film. If you are a fan of Wolverine... You should check it out at a Big Screen near You!
~Michael
---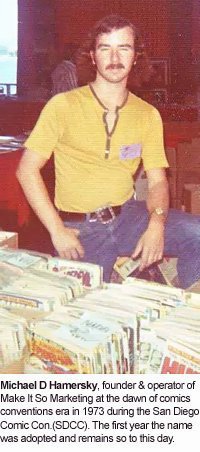 NOTE FROM Michael D Hamersky On Comics: My thanks again to all of YOU reading this blog and our archived blog posts, now at 3,915 total posts in number! I do appreciate your continued reading and support of this Blog!
BTW, You can 'follow' this blog by clicking the 'Follow' Button at this NetworkedBlogs app link! Thanks to ALL of YOU that have already clicked that button! And for those of YOU that haven't yet... I would appreciate it if YOU would!!!
Note: My online 'Local' Comic Book Shop (LCBS), carries many different genres of comics, magazines, graphic novels, and comic con promotional items. Possibly even copies of the item(s) that was mentioned here today...! If I have it, you'll find under the BIG TOP of Comics, at Comic Books Circus.com!
Web Page Note: This blog post is written per the IE Browser standards. Chrome, Safari, Netscape, Firefox and the other browsers serve the page up slightly differently, sorry about that! The screen display resolution is best seen at the setting of 1024 x 768 on your laptop or desktop computer. Note: Your computer's resoulution may be set differently, but the above resolution is the most commonly used resolution at the time of this blog post.
NOTE: All images and characters within this blog post are copyright and trademark their respective owners.
Comics Creators: If you are breaking into, or already work in the comic book industry or other pop culture productions, you are welcome to email or mail us press releases, news items, and updates that you feel would be of interest to our blog readers. Including YOUR own works! To mail printed items to us for possible review, send to: Make It So Marketing Inc., PO Box 130653, Carlsbad, CA 92013

Also, if you are a Facebook member, I would have liked you to send me a 'Friend Request'. However, I have reached the maximum limit of 5,000 Facebook Friends and Fan pages already, so I've added a New 'Facebook Fan Page' so that even more of YOU can 'Like' what I am doing, and be interactive with me and others there. Here is the link to that 'Facebook Fan Page':
Michael D Hamersky On Comics
! Please click the 'Like' button on that page!
---------------


In Addition, I started a YouTube Channel just before the 2011 Comic-Con International, where I am slowly uploading videos from conventions or other events that we attend that are also pop culture related. You are invited to 'subscribe' to that channel also! As found at
'HamerskyOnComics'
!
---
Posted by makeitsomarketing at 2:39 PM PDT
Updated: Saturday, July 27, 2013 3:39 PM PDT