Remembering Elvis... On Comics!
Mood:
caffeinated
Topic: Comic Book History
Remembering Elvis Presley On...Comic Books!

From The Years 1956 to 2010

Above: The 1956 Charlton Comics 'Young Lovers' #18 comic book.

Bottom From Left To Right: Career Girl Romances #32 from 1966, Crossfire and Rainbow from 1986, and Elvis reprinting the Rock n Roll comic book series which is upcoming from Bluewater Comics in 2010!

Above: The Elvis Presley Experience #6 comic book from Revolutionary Comics circa 1994.
TODAY'S 'MAIN FEATURE':
Of course everyone knows that yesterday would have been Elvis Presley's 75th Birthday....
You couldn't get away from it if you were watching TV or checking out the web.
I was so busy with 'Taking Care Of Business' here at the home office with sales / invoicing / shipping that I didn't blog about the celebrations and the fact that it was a special commemorative date.
That would not have been the case several years ago if I had been blogging then. You see, I once had a really good Elvis Presley Collection of my own.
I had been collecting for many years, but after being divorced and finding my many different collections warehoused in two 10 x 10 mini-warehouses, I realized that I wasn't enjoying those collections as much. Heck, I couldn't easily access them even!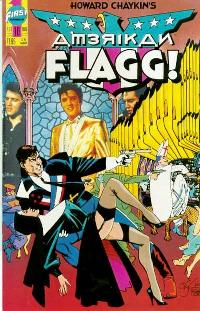 So, I started selling them, and the Elvis Collection was one of the first to be broken up and sold... Funny thing, over half of what I sold was shipped to diffrent Elvis Collectors in Singapore. That included mostly LPs, EPs, and 45s, but there were a few comic books like the ones pictured to the top left of this paragraph, as well as the ones pictured at the top of this post!
Anyways, I didn't blog about Elvis yesterday... And then last night, Tina and I watched the revised "Elvis: That's The Way It Is 2001" film from 2001. Wait, I said "revised" film? Yes, "revised". It appears that the film I thought was too slow and 'quiet' for a film to watch a third time since it had been first released years ago in 1970 had been remixed. I hadn't seen it. So I watched Robert Osborne at TCM talk with Priscilla Presley and Jerry Schilling before the movie previewed, and ending up watching all of it... It was much better than I remembered it!
Anyways, after watching that film last night, I woke up this morning wanting to blog about Elvis. And since this is blog on comics and pop culture... what better way than to present just a few of the comic book covers that Elvis Presley has been pictured on!
First though, you might wonder why the mix of Elvis Presley and comic books? Well, did you know of Elvis' fondness for a certain comic book character?
Take a look at the comic book cover pictured below. No, that isn't Elvis on the cover...but look closer... You see...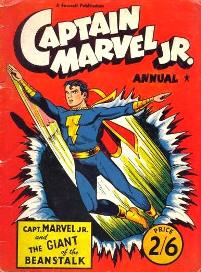 "Elvis Presley was a fan of Captain Marvel, Jr. comic books as a child, and later styled his hair to look like Freddy Freeman's and based his stage jumpsuits and TCB lightning logo on Captain Marvel Junior's costume and lightning-bolt insignia."
Plus the following:
"The musician Elvis Presley was a big fan of Captain Marvel Jr., and styled his trademark haircut after that of the comic book character and some of Elvis' stage outfits (with a half-cape similar to those worn by the Marvels) and his TCB logo (with a Marvel-esque lightning bolt insignia) also show inspiration from Captain Marvel Jr.[25] Elvis' childhood collection of Captain Marvel Jr. comic books still sits in Graceland displayed by the fans."
Okay... "Now You Know The Rest Of The Story"!
So that is the reason for this blog post, the day After Elvis' 75th Birthday. I wanted to share with you, my blog readers, the connection between Elvis and Captain Marvel Jr., and also present just a few of the comic book covers Elvis was pictured on from 1956 to an upcoming graphic novel being printed this very year 2010, by Bluewater Comics! (It will be Volume 8 in that series.)
I had already mentioned the graphic novel earlier, (click here for the blog post with the original artwork from October 30th, 2009), which kind of made me go back and look at what is left of my once proudly owned Elvis Collection.
I felt a Big Loss back on August 16th of 1977 when Elvis suddenly passed away at the age of 42.

I had seen Elvis perform in San Diego, Anaheim, and a few other venues, but had missed his show in Las Vegas the last time I had been there. I had thought there would be plenty more times to see him, and after all, that Las Vegas trip was a spur of the moment action, and it was crowded that night we were there, like every night he performed. And yeah, that's me in the photo, circa 1973. I'm posting it here to show yu the Elvis posters I had hanging in my batchelor pad at the time.

Anyways, it's 8AM Saturday morning, and I should be checking emails, messages, and sales from overnite here... So, thanks for reading this blog post, as I recounted some of my fondness for what have been two of my passions in collecting during my lifetime... Elvis Presley AND Comic Books!

AND... Yeah, I gotta throw a 'commercial' in here too, as we have a few of those mentioned Elvis Presley items listed in our online store in a special 'Elvis Presley' store aisle at:

http://www.ComicBooksCircus.com/

Again, Thanks to All of You reading this blog posts on my thoughts on Elvis, the day after what would have been his 75th Birthday...

~ Michael D Hamersky @ ComicBookCollectorsBlog.com
"Hammering Out the Web For You Since May 12th, 1998!"

Note: If you are breaking into or already work in the comic book industry or other pop culture productions, you are welcome to email us press releases, news items, and updates that you feel would be of interest to our blog readers. Including YOUR own works!

To mail printed items to us for possible review, send to:

Make It So Marketing
PO Box 130653
Carlsbad, CA 92013

We also have an on-line exhibitor table at the virtual Facebook Comic Con. You can view the table by clicking this link.

If you are a Facebook member, please join our Facebook Comic Con | Make It So Marketing exhibitor table for updates, specials, and other wall posts!




TODAY'S FEATURETTE:

FOUND AT THE 2009 COMIC CON INTERNATIONAL - SAN DIEGO: Below is a photo of 'Wonder Woman' and myself at the SDCC / SDCCI.

Yeah, yeah... I know. Another picture of 'Wonder Woman'... but you know, after writing the "Main Feature" this morning about what would have been the 75th Birthday of Elvis Presley... well, I needed something to cheer me up!

My wife Tina spotted this 'Wonder Woman' as we were going from the 2nd wing of the San Diego Convention Center to the other, and man was it warm walking through the giant hallways..., not like it is inside the program halls where it is usually pretty cold.

So even though I was a little sweaty, Tina persuaded me to ask the young lady to stop walking long enough for a photo.

My thanks to Tina and 'Wonder Woman', who I had promised would be published in my Blog at a future date. You are a great looking representation of 'Wonder Woman', and I am pleased to add you to this Blog!

So besides all the comic book / graphic novel creators that are at this huge comic con that I've been featuring here lately with their works, there are also great costumed women AND men roaming the halls.

So, if you are even thinking of attending the 2010 Comic Con International: San Diego, you better hurry! The four day memberships have long been SOLD OUT, and the Saturday one day membership is also SOLD OUT! Friday looks to be already 77% sold, with Thursday at 36%, and Sunday at 29%, as of this morning blog post.

For more info on this great con, AND to make your online reservations, go to:

---------------------------

BTW, if you are a comics creator, (writer, penciler, inker, colorist, letterer, etc.), feel free to contact me regarding YOUR works. I will add you to my list of creators to stop in an see at the 2010 SDCCI, as Tina and I have defintely purchased our 4day +preview night memberships!

Oh, and if You can't make it to the SDCCI, I've made a special blog post about: "How To Best Submit YOUR Publication For Possible Review!" for those creators that would like to possibly have their publications mentioned or reviewed, which could either be published in the 'Main Feature' or 'Featurette' sections.


~Michael

WEB PAGE NOTE:

This blog post is written for the IE Browser standards. Netscape, Firefox and the others serve the page up differently. The screen display resolution is best seen at the setting of 1024 x 768.

All images and characters within this blog post are copyright and trademark their respective owners.

If you are a Facebook member and would like to join my Facebook Network, feel free to send a 'friend request' to 'Michael D Hamersky'.
Posted by makeitsomarketing at 12:01 AM PST
Updated: Saturday, January 9, 2010 3:48 PM PST