My Take On: I Am Googol - The Great Invasion #1
Mood:
a-ok
Topic: Comic Books - New
-

Top Left Photo: The Company Logo for Point G Comics!.

-

Above Top Photo: The Front Cover to 'I Am Googol - The Great Invasion - Book One - A Hard Cover 'Comic Book' / Graphic Novel.
TODAY'S FEATURE - Blog #3507:
Back in Blog #3506 I mentioned that I recently received a copy of 'Monsters Among Us' #1 from Rob Wuest, who was the writer of that hard cover comic book. I said 'hard cover' comic book, because it was a 'comic book' that was bound as a hardcover book.
I also mentioned that this format was used in Europe quite a bit, and that I thought at first that the item in the envelope had been sent from the United Kingdom! It was that nice of a presentation package! Actually you could call it a 'graphic novel'!
Well... Here's another hard bound 'comic book' / 'graphic novel', but this one IS from the United Kingdom, even though it has an American writer, Bobby Nash, that wrote it!
At the top right of this blog is the front cover to 'I Am Googol - The Great Invasion' Book One (#1).
So what is this comic book / graphic novel about? Here's a description:
"Their arrival was heralded as a new beginning for the human race. Humans were no longer alone in the cosmos. Instead, they were suddenly thrust into an arena much larger than they were ready to deal with. In an age of technological advancement, Toughware and the wiki implants were the culmination of the first successful blending of human and alien technology. Suddenly, anyone with a wiki implant could ride the data streams. Hackers became celebrities as the neural landscape became the world's playground. And for a special few, a startling side effect was discovered. Fearing the worst, the Lambda Initiative was created to police wiki infractions and to protect the fabled Lambda Time Travel Restrictions. Anyone, human or alien, attempting to bypass the Lambda Protocols was subject to prosecution under this new law. To enforce this law, the G-Men were created. Culled from specialists with military and law enforcement experience, the G-Men sought out Lambda Protocol violators with swift and violent response. With wiki crimes on the rise and a growing anti-alien movement gaining strength, something had to be done. The government needed a solution, but they weren't sure what to do. And then they discovered a teenage girl living in Brazil with a special affinity for traversing and moulding the data stream. They had discovered the first Googol. And the world was about to change."
Whew! That's a lot of ground to cover in book one! But that is a good thing. As the cost of this book is a little expensive. (Probably due to shipping and the dollar exchange rate in the UK.)
I must admit that the packaging of this 'comic book' in hardback format does give a great presentation when first holding it, and then opening to the beginning pages!
Bobby Nash takes the concept mentioned above and runs with it... Enough to keep my interest in this book one, and wondering where the storyline is headed to in book two!
The artwork by Rodrigo de Castro fits this story's genre. Plus it illustrates very well the scenario that Bobby puts out there for illustration.
The presentation with great paper used for printing, and the hardback covers makes this book one a nice one to give to friends or family members as a gift, as it is in the format of a hard cover comic book, not a 'floppy' comic book you would find published in the USA, (except for the one mentioned in Blog #3506!).
I'm giving this a VERY FINE / NEAR MINT (VF/NM) 9.0 out of a possible 10.0 comic book grade, because although I enjoyed reading it, the blank pages before and after the story could have been used for some sort of characters intro or storyline presentation, or even a bio of the creators, or of the publsihing company. Instead the blank pages kind of threw me off a bit with just the words 'End of Book One'... Both comic book & graphic novel formats allow for extra pages to give a wider scope of what the storyline is about, especially if there is a 'Book Two' planned for printing in the future!
Here is what you need to ask for this book at your local book store or online ordering point:
Hardcover: 64 pages - cover price USD $19.99
Publisher: Point G Comics (September 24, 2010)
Language: English
ISBN-10: 0956731902
ISBN-13: 978-0956731906
Product Dimensions: 11 x 8.5 x 0.3 inches
Shipping Weight: 1.3 pounds
You can see select preview pages of this hard cover comic book at the Point G Comics web page. Although there is a 'Facebook' share button on the web site, I don't see a Facebook Fan Page for Point G Comics to refer you to.
One additional item, for those of you that are in non-English speaking countries and reading this blog. There are also editions printed in French, Portugese, and German! Just see the link to Point G Comics web page for possibly ordering a copy in those languages there!
My thanks to Point G Comics for sending this review copy of their hard cover comic book. I look forward to seeing book two when it is published!
~Michael D Hamersky On Comics!
---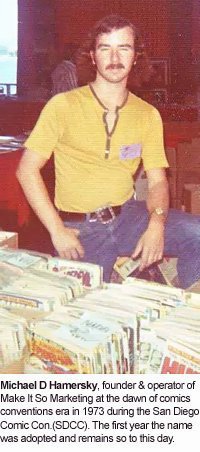 NOTE FROM THE BLOGGER:
My thanks again to all of YOU reading this blog and our archived blog posts, now at 3,507 total posts in number! I do appreciate your continued reading and support of this Blog!
BTW, You can 'follow' this blog by clicking the 'Follow' Button at this NetworkedBlogs app link! We currently have over 2,556 'Followers'! Thanks to ALL of YOU that have already clicked that button!
And for those of YOU that haven't yet... I would appreciate it if YOU would!!!
~ Michael D Hamersky
Note: My online 'Local' Comic Book Shop (LCBS), carries many different genres of comics, magazines, graphic novels, and comic con promotional items. Possibly even copies of the item(s) that was mentioned here today...!
If I have it... You can find it 'Under The Big Top Of Comics' at:
http://www.ComicBooksCircus.com/
Web Page Note: This blog post is written for the IE Browser standards. Chrome, Safari, Netscape, Firefox and the other browsers serve the page up differently, sorry about that!
The screen display resolution is best seen at the setting of 1024 x 768 on your laptop or desktop computer. Note: As of Monday, June 27th, 2011, I'll be using my new laptop, where the default resolution is 'higher', so there may be some temporary glitches until I am used to the new resolution.
NOTE: All images and characters within this blog post are copyright and trademark their respective owners.

Comics Creators: If you are breaking into, or already work in the comic book industry or other pop culture productions, you are welcome to email or mail us press releases, news items, and updates that you feel would be of interest to our blog readers. Including YOUR own works!
To mail printed items to us for possible review, send to:
Make It So Marketing Inc., PO Box 130653, Carlsbad, CA 92013

Also, if you are a Facebook member, I would have liked you to send me a 'Friend Request'. However, I have reached the maximum limit of 5,000 Facebook Friends and Fan pages already, so I've added a New 'Facebook Fan Page' so that even more of YOU can 'Like' what I am doing, and be interactive with me and others there. Here is the link to that 'Facebook Fan Page': Michael D Hamersky On Comics! Please click the 'Like' button on that page!
---
Posted by makeitsomarketing at 6:55 AM PDT
Updated: Monday, September 19, 2011 7:51 AM PDT