My Take On: The Undersea Adventures of Capt'n Eli Vol 2
Mood:
caffeinated
Topic: Comic Books - New
Michael D Hamersky On Comics:

The Undersea Adventures of Capt'n Eli Vol 2




-

Above Photo: The Front Cover to 'The Adventures of Capt'N Eli - Vol 2 from Nemo Publishing, LLC.

Top Left Photo: Jay Piscopo - Creator

-
TODAY'S FEATURE - Blog #3340:
If the title of the today's featured publication sounds familiar to you, that could be that you've seen it here in my blog before.
My youngest son, Vinnie, blogged about the one-shot comic book, Sea Ghost #1 back in December, when both that comic book and this graphic novel came in the mail for possible review, from Nemo Publishing, LLC.
I don't make it a habit to review blog the same publication that either Vinnie, or my wife, Tina LoSasso, has already blogged on. I usually save that for either joint blogs or separate blogs on comic book movies that we attend.
So I'm going to go straight to the publication that you can see the front cover of at the top right of this post.
Here's what the publisher has for the promo blurb:
"Fans of classic adventure, meet Capt'n Eli! Created in the tradition of Flash Gordon, Buck Rogers, and 20,000 Leagues Under the Sea, The Undersea Adventures of Capt'n Eli is the story of a boy with extraordinary scientific abilities and unusual ties to the sea.
For all ages, this book is an imaginative blend of traditional comics storytelling and contemporary 3-D CGI. Written and illustrated by Jay Piscopo, The Undersea Adventures of Capt'n Eli graphic novel series is distributed nationally to comic shops, book stores, and libraries through Diamond Comic Distributors.
Capt'n Eli's origins are quite unique! He's the namesake of real-life World War II veteran Eli Forsley who was also the inspiration for a line of hand-crafted sodas from Portland, Maine!"
So when starting to read this...(after reading the Sea Ghost #1 first), I found that what the publisher stated above was actually understated!
I found myself 'transported' back to my own childhood, during the 'Silver Age of Comics', because of the storyline, the ease of reading the story even though this is Volume 2, and I hadn't read Volume 1, and the great artwork!
First, the storyline: Just like Stan Lee did during the 'Silver Age of Comics', Jay uses the 'splash page' to recap what has gone on before, making it 'reader friendly' and not leaving a new reader wondering what they have gotten into!
Also, just like Stan did in connecting the early comics titles he and Jack / Steve / Don & others produced, Jay ties in the Sea Ghost to this title, by showing the 'Origin' of Sea Ghost, starting on page 15!
The ease of reading is because this volume is for all ages. I don't mean 'dumbed down' either for a younger reading audience, as I am definitely not 'young', and found this to be quite an enjoyable adventure story! It kind of reminds me of the fun I had reading Jules Vernes classics and then seeing thosestories on the big screen! It would also be enjoyable to read to a much younger audience.
The artwork is 'current' and even a little 'futuristic', what with the 3-D CGI included. Yet, although a few pages are a little dialogue heavy, the story and art mesh together very well.
Also included were pin-ups by Herb Trimpe, Joe Zierman, and Lauren Monardo. I've blogged about Herb a few times before, and yes, he was part of the 'Silver Age of Comics', as well as the 'Bronze Age', and 'Copper Age' of Comics!
This second volume publishes Acts 4 through 8, and is continued in Volume 3. Which is understandable, as Jay includes a lot of characters in this series.
My Review Rating for this publication is NEAR MINT (NM) 9.4 out of a possible 10.0 Comic Book Grading scale.
Nemo Publishing, LLC has their marketing act 'together', as besides having their web site, CaptainEli.com, they also have separate Facebook Fan Pages for both Sea Ghost, and The Undersea Adventures of Capt'n Eli, which I suggest YOU 'Like' after reading this blog / and reviewed publication!
You can purchase this at several different venues. Diamond Comics Distributors has this volume and the others in their catalogs, so your LCBS should be able to back order it if they don't have it in stock, or you can purchase it direct from Capt'n Eli's own online shop! Or you can purchase it via my Amazon link as seen here: The Undersea Adventures of Capt'n Eli Volume 2
My thanks to Tami Kennedy of Nemo Publishing, LLC, for following up with me on the status of a possible review blog for this volume!
~Michael D Hamersky
---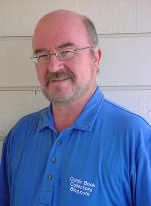 My thanks again to all of YOU reading this blog and the archived blog posts, now over 3,335 total posts in number! I do appreciate your continued reading and support of this Blog!
BTW, You can 'follow' this Blog by clicking the 'Follow' Button at this NetworkedBlogs app! We currently have over 2,210 'Followers'! Thanks to ALL of YOU that have already clicked that button! And for those of YOU that haven't yet... I would appreciate it if YOU would!!!
~ Michael D Hamersky
Note: My online 'Local' Comic Book Shop (LCBS), carries many different genres of comics, magazines, graphic novels, and comic con promotional items. Possibly even copies of the item that was reviewed here today...!
If I have it... You can find it 'Under The Big Top Of Comics' at: ComicBooksCircus.com
Web Page Note: This blog post is written for the IE Browser standards. Chrome, Safarai, Netscape, Firefox and the other browsers serve the page up differently, sorry about that!
The screen display resolution is best seen at the setting of 1024 x 768 on your laptop or desktop computer.
NOTE: All images and characters within this blog post are copyright and trademark their respective owners.

Comics Creators: If you are breaking into, or already work in the comic book industry or other pop culture productions, you are welcome to email or mail us press releases, news items, and updates that you feel would be of interest to our blog readers. Including YOUR own works!! (Note: I don't list my email address here, due to 'spambots' gathering it and 'spamming' me.
To mail printed items to us for possible review, send to:
Make It So Marketing Inc., PO Box 130653, Carlsbad, CA 92013, USA

Also, if you are a Facebook member, I would have liked you to have sent me a 'Friend Request'.
However, I have reached the maximum limit of 5,000 Facebook Friends and Fan pages in my network already, so I've added a New 'Facebook Fan Page' for myself so that even more of YOU can 'Like' what I am doing, and be interactive with me and others there.
---
Posted by makeitsomarketing at 8:22 AM PST
Updated: Friday, February 4, 2011 9:47 AM PST