Ronald Reagan's Centennial - A New USPS Stamp And A Look Back At...
Michael D Hamersky On Comics:

Ronald Reagan's Centennial

A New USPS Stamp And A Look Back At... Reagan's Raiders!




-

Above Photo: The Front Cover to Reagan's Raiders #2 - From 1986.

Top Left Photo: 2011 USPS Forever Stamp - Honoring Ronald Reagan's Centennial

-
TODAY'S FEATURE - Blog #3342:
Last year at this time, I blogged about the 99th Anniversary of Ronald Reagan's birth, as seen in this blog post.
I was going to wait to post this blog about the Centennial of Ronald Reagan's birth to coincide with the 1st Day of Issue of the new stamp honoring President Ronald Reagan on February 10th, but there has been so much on what has been going on in Simi Valley, California at the Ronald Reagan Library this past week, that I decided to go ahead and post this blog today on the anniversary date, and then re-mention it at my Facebook 'Fan Page' on the 10th again.
Today is also Super Bowl Sunday, and I didn't want that to overshadow this blog post... So posting it today and then mentioning it again on my Fan Page on the 10th is probably the best way of celebrating / honoring him.
First of all, there will be a new US Postal stamp issue as stated above on February 10th. That stamp is shown at the top left of this blog. Here is the info from the USPS about the stamp itself:
The Postal Service recognizes the centennial of the birth of Ronald Reagan (1911-2004), America's 40th President. The stamp issuance is one of a number of centennial events taking place across the nation in 2011 to commemorate Reagan's life and legacy. The stamp goes on sale Feb. 10.
Ronald Wilson Reagan was a well-known Hollywood actor who appeared in more than fifty films before becoming a prominent political leader. Distinguished by his charisma and oratorical skills, he was one of the most influential Presidents of the 20th century.
In the year following Reagan's death on June 5, 2004, the Postal Service issued a memorial stamp honoring him for his service as a U.S. President.
The stamp art, by Bart Forbes of Plano, TX, was created in oil wash on board. It is based on a photograph of Reagan taken in 1985, during his second term as President, at his beloved "Rancho del Cielo" (Ranch in the Sky), near Santa Barbara, CA.
So, after the 1st Day of Issue ceremony is completed, the USPS will be selling the stamps at your local post office. Since it is a 'Forever' stamp, there will be many of these printed, so the odds of it being a 'collectible' stamp are pretty slim. However, being an ex-stamp collector, it is pretty nice to see our 40th President of the United States being honored this way.
In addition, as I mentioned in my blog post from last year at this time... Ronald Reagan was also the 'Star' of a really curious comic book series from SolSon Publications.
Yes, Ronald Reagan had been shown on comic book covers before, after all he was a Movie and TV Star... but it was the SolSon Publications' Limited Series (Mini-Series?) from 1986, titled "Reagan's Raiders" that a LOT of people still don't know about.
That's Right!
The Ultimate Patriotic Super Heroes Team 'Reagan's Raiders' Existed Back In the 1980's!
Actually published in 1986-87, there were three issues of this title of 'Reagan's Raiders'.
Created by artist Rich (Deathlok / Black Panther) Buckler and actor Monroe (Alice's Restaurant / Goodbye Columbus) Arnold, this was part of the black and white comic book explosion when hundreds of new comics were published by many publishers now defunct!
How did this happen?? Well their secret origin is as follows:
Using a 'physo-nuclear conversion process', Project Alpha Soldier staff scientist Professor Cashchaser transformed President Ronald Reagan, Vice President George Bush Sr., Secretary Of Defense Casper W. Weinberger, and Secretary of State George P. Shultz into the patriotic super-team known as Reagans Raiders!
Such an 'Oddball Comics' series, (acknowledgment to Scott Shaw! for the term), as it may seem, this series was actually a good read, and not derogatory to the then President as you may think it would be!
Here is the link to the GCD gallery of comic book covers for this 3 issue comic book series.
I keep coming accross issues of this comic book here and there, and usually pick them up for resale, because of the 'cross-over effect' between comic book collectors, political items collectors, and Hollywood memorabilia collectors.
If you don't have a copy, well... we currently have listed a few copies in our own online store at: ComicBooksCircus.com!
An interesting side note: In researching for any updates since last year, I came across another "Reagan Raiders", a high school in Austin, Texas! However this high school was NOT named after Ronald Reagan.)
For more in-depth articles on Reagan's Raiders - the Comic Book Series, please see these links: Don Markstein's Toonopedia entry, the Wikipedia for Solson Publications, and those found in Google among others.
Please note: Almost all of the articles that mention this comic book series either pan it or deride it. I would assume that would be due to the 'politics' of the writers of the articles themselves, plus the premise was a little 'out there'. I normally don't 'play politics' in this Blog of mine. I present articles for my readers and usually keep 'my own political beliefs' out of the blog. I have blogged on a wide range of comics related themes from Barrack Obama to Joe Biden to John McCain to Ronald Reagan and several persons inbetween those political viewpoints.
This blog post is to honor Ronald Reagan the man and celebrate his Centennial.
For more info on him, you can multiple links in Google. However I would start with the Wikipedia entry as found here. Which does not seem to carry as much political bias.
I was 28 years old when Ronald Reagan became President. I lived through the 8 years that he was President. That period was among the best years of my life, both personally and professionally. This blog today is my way of honoring his memory during the Centennial Celebration...
~Michael D Hamersky
---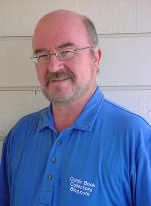 My thanks again to all of YOU reading this blog and the archived blog posts, now over 3,340 total posts in number! I do appreciate your continued reading and support of this Blog!
BTW, You can 'follow' this Blog by clicking the 'Follow' Button at this NetworkedBlogs app! We currently have over 2,210 'Followers'! Thanks to ALL of YOU that have already clicked that button! And for those of YOU that haven't yet... I would appreciate it if YOU would!!!
~ Michael D Hamersky
Note: My online 'Local' Comic Book Shop (LCBS), carries many different genres of comics, magazines, graphic novels, and comic con promotional items. Possibly even copies of the item that was reviewed here today...!
If I have it... You can find it 'Under The Big Top Of Comics' at: ComicBooksCircus.com
Web Page Note: This blog post is written for the IE Browser standards. Chrome, Safarai, Netscape, Firefox and the other browsers serve the page up differently, sorry about that!
The screen display resolution is best seen at the setting of 1024 x 768 on your laptop or desktop computer.
NOTE: All images and characters within this blog post are copyright and trademark their respective owners.

Comics Creators: If you are breaking into, or already work in the comic book industry or other pop culture productions, you are welcome to email or mail us press releases, news items, and updates that you feel would be of interest to our blog readers. Including YOUR own works!! (Note: I don't list my email address here, due to 'spambots' gathering it and 'spamming' me.
To mail printed items to us for possible review, send to:
Make It So Marketing Inc., PO Box 130653, Carlsbad, CA 92013, USA

Also, if you are a Facebook member, I would have liked you to have sent me a 'Friend Request'.
However, I have reached the maximum limit of 5,000 Facebook Friends and Fan pages in my network already, so I've added a New 'Facebook Fan Page' for myself so that even more of YOU can 'Like' what I am doing, and be interactive with me and others there.
---
Posted by makeitsomarketing at 3:57 AM PST
Updated: Sunday, February 6, 2011 5:08 AM PST