Michael D Hamersky On Comics: A Facebook Fan Page In Progress!
Mood:
caffeinated
Topic: Comic Cons
TODAY'S FEATURE - Blog #3345:
Today, 'Time' has really flown by!
Even though I was up at my 'usual' 5 AM schedule, I haven't been able to post a blog.
That's because I have so many different projects going on right now... And no, I'm not looking for sympathy, as the New Year of 2011 has started off Grrreat for Tina and myself!
Instead, I have been tweaking 'Fan Pages' that I have built for Tina LoSasso's business online, or for her clients, or mine that have requested Facebook Fan Pages either be started from the ground up, or revamped for them.
I'm not going to tell you the benefits of having a Facebook Fan Page here. By now, if you are a comics creator, whether for print or webcomics, you know you should have one, especially if you are self-published, or hope to oneday monetize your webcomic!
Yet, for several different reasons, most of you don't have one...Yet.
Indeed, I've seen several 'Facebook Friends' use their own personal profile pages on Facebook to promote their works. Nothing wrong with that...
However, there are several out there, who as 'businesses' / 'comic cons' / etc., are using personal 'profile' pages to invite others on Facebook to be 'their Facebook Friends'. I suggest those of you doing so, to take a look at Facebook's TOS, (terms of service). That is not allowed, and Facebook is starting to 'police' that infraction of their TOS.
So that is one more reason for YOU to start a Facebook Fan Page, now!
Tina and I have one personal 'profile' page each, plus several 'Fan Pages', and I even have a 'Group Page' in alliance with a virtual comic con on Facebook.
Plus the 'maximum' of Facebook Friends an individual's personal profile page can have is 5,000 Friend including whatever number of 'Fan Pages' they like. That is not as hard to max out as you would think it is to do!
So here's what I'm going to do.
I'm suggesting as I 'tweak' the newest Facebook Fan Pages that either Tina or I 'own', that you follow along with the progress.
So today, I'm posting an invite to you to 'Like' one of my 'Fan Pages' by clicking this link to it: Michael D Hamersky On Comics, and follow what I am doing there, as that 'Fan Page' is most compatible to what this blog's main theme is... Comics!
Yesterday I added new tabs: 'Shop!', 'Blog', and 'Publicity'. Today, thanks to a Facebook Friend (and 'Fan'), I added on an 'Author' tab.
Additionally each of the new tabs that 'warrant' it, now 'greet' the visitor to the tab page, by their name. Yeah, it might be a little 'spooky' to someone coming to the tab page for the first time, but I'm placing the 'greeting' where it isn't so obtrusive. Check it out for yourself, at the 'Like!', 'Shop!', and 'Blog' tabs.
There are more 'tweaks' to come. And I'll be sharing them with you at that 'Fan Page' in the days / weeks to come. The nice thing, and also a mild 'irritant' at times for most people, is that nothing stays 'static' on webpages, whether Facebook, or eBay, or other websites that you use!
In closing, I want to thank all of you readers that have come to this post, or any of my previous posts. There are many readers that are interested in breaking into the comics 'world', in whatever way they can, either self-published hard copies, webcomics, or work-for-hire individuals for larger publishing companies. And there are many readers who just would like to know what is going on with the comics world, but just from the sidelines as they don't intend to do more than enjoy the output of work and enjoy it.
To all of you, I thank you for reading this post, and encourage you to check out what's happening next!
(Note: For those of you that want more than just what I have posted here, or at the Fan Page, and wish to inquire about our services, feel free to click the 'Publicity' tab on the Fan Page.)
~Michael D Hamersky
---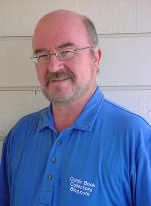 My thanks again to all of YOU reading this blog and the archived blog posts, now over 3,340 total posts in number! I do appreciate your continued reading and support of this Blog!
BTW, You can 'follow' this Blog by clicking the 'Follow' Button at this NetworkedBlogs app! We currently have over 2,220 'Followers'! Thanks to ALL of YOU that have already clicked that button! And for those of YOU that haven't yet... I would appreciate it if YOU would!!!
~ Michael D Hamersky
Note: My online 'Local' Comic Book Shop (LCBS), carries many different genres of comics, magazines, graphic novels, and comic con promotional items. Possibly even copies of the item that was reviewed here today...!
If I have it... You can find it 'Under The Big Top Of Comics' at: ComicBooksCircus.com
Web Page Note: This blog post is written for the IE Browser standards. Chrome, Safarai, Netscape, Firefox and the other browsers serve the page up differently, sorry about that!
The screen display resolution is best seen at the setting of 1024 x 768 on your laptop or desktop computer.
NOTE: All images and characters within this blog post are copyright and trademark their respective owners.

Comics Creators: If you are breaking into, or already work in the comic book industry or other pop culture productions, you are welcome to email or mail us press releases, news items, and updates that you feel would be of interest to our blog readers. Including YOUR own works!! (Note: I don't list my email address here, due to 'spambots' gathering it and 'spamming' me.
To mail printed items to us for possible review, send to:
Make It So Marketing Inc., PO Box 130653, Carlsbad, CA 92013, USA

Also, if you are a Facebook member, I would have liked you to have sent me a 'Friend Request'.
However, I have reached the maximum limit of 5,000 Facebook Friends and Fan pages in my network already, so I've added a New 'Facebook Fan Page' for myself so that even more of YOU can 'Like' what I am doing, and be interactive with me and others there.
---
Posted by makeitsomarketing at 1:24 PM PST
Updated: Wednesday, February 9, 2011 3:01 PM PST