Tina's Take On: Return of the Dapper Men From Archaia Entertainment
Mood:
caffeinated
Topic: Comic Books - New
TODAY'S FEATURE - Blog #3344: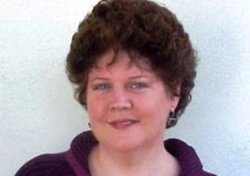 May There Be Many Happy Returns of the Dapper Men!
Holding "Return of the Dapper Men" (Archaia Entertainment) in your hands, you know you're in for something special.
To start, you'll need to use both hands -- it weighs over two and a half pounds! It's oversized - not like a graphic novel, more like a children's book. The production value is astonishing. This is a book that is as well dressed as the Dapper Men themselves with gold lettering, red cloth binding and a page holder.
Open the cover and you're transformed to the land of Anorev, a place where time has ceased to exist, the children have never grown up, and the robots never stop working. Look closely as you turn the beautifully illustrated pages or you may miss some of the story - as I did - and have to backtrack. You'll marvel as the words weave round the artwork propelling the story forward.
"Return of the Dapper Men" is a fable for all ages. Children and adults alike will pore over the stunning artwork and enjoy the whimsical story of boy Ayden and robot Zoe and how the return of those well-dressed men sets time moving again.
The dialogue reminded me a bit of the first time I read The Little Prince - in high school French class. All my classmates seemed to have read it as children and had an English/French side-by-side version. I struggled along with my French only version trying to understand why the little royal was in love with a rose. So, if you find yourself, like me, getting a little lost in Anorev, just keep twirling along. You'll get there.
What is really wonderful about "Return of the Dapper Men" is the illustrations. Janet Lee's work is what will make you keep coming back to the book again and again. Fans of fantasy fables, steampunk or Alice in Wonderland will love "Return of the Dapper Men." If you're looking for a special gift for a family with children, this is it!
Rating: VERY FINE / NEAR MINT (VF/NM) 9.0 out of a possible 10.0 comic book grading scale.
~Tina LoSasso
Publisher's Promo: Long from now in a land called Anorev, there lived, well, to be honest, not many people. There were no adults, only children. Why? That's coming. Patience is something that always needs learning. But it hadn't always been that way. Nor had this always been the name of this place. Some thought the land was named after a book, but there was no way to tell. There were very few books left and those that remained were not used for reading at all but for standing upon, for there was much that was out of reach.
And so begins RETURN OF THE DAPPER MEN, a tale of a world in between time, where children have played so long it's almost become work, machines have worked so long they have begun to play, and all the clocks have stopped at the same time. This is how this land has remained, until 314 dapper-looking gentlemen rain down from the sky and set off in different directions to start the world again. Now Ayden, the only boy to still ask questions; Zoe, the robot girl all other machines hold dear; and the Dapper Man known only as "41″ must discover what happened that made time stop, understand what their true places are in this world, and learn what "tomorrow" really means. The sun is setting for the first time in memory, and once that happens, everything changes.
RETURN OF THE DAPPER MEN is a visually stunning fairy tale that combines steampunk with fantasy and science fiction with Renaissance style, brought to life from the minds of award-winning playwright and comic book writer Jim McCann (New Avengers: The Reunion) and critically acclaimed visual artist Janet Lee. Together, these two have created a world where J.M. Barrie, Lewis Carroll and Maurice Sendak meet Jim Henson and Tim Burton—all sharply dressed in a pin-stripe suit and a dapper bowler hat. Tick tock, time is about to start.
Retail Price $24.95 Page count: 128 pages
Format: hardcover book, 11.1 x 9.7 x 0.8 inches, full color
Here is the link to Archaia so that YOU can purchase either the single volumes or the collected works so far, if YOUR LCBS doesn't have them in stock.
Here is the Facebook Fan Page for Archaia Entertainment, which I suggest YOU 'like' also, to keep up with what this publisher is presenting next.
If you prefer to buy at Amazon, here is the link to the page featuring: Return of the Dapper Men
.
My thanks to Archaia for bringing their comics & collected editions to my attention at the 2010 San Diego Comic Con International! As stated in earlier blogs, both Tina and myself have enjoyed many of the published works from Archaia Entertainment since then!
~Michael D Hamersky
---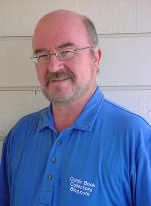 My thanks again to all of YOU reading this blog and the archived blog posts, now over 3,340 total posts in number! I do appreciate your continued reading and support of this Blog!
BTW, You can 'follow' this Blog by clicking the 'Follow' Button at this NetworkedBlogs app! We currently have over 2,215 'Followers'! Thanks to ALL of YOU that have already clicked that button! And for those of YOU that haven't yet... I would appreciate it if YOU would!!!
~ Michael D Hamersky
Note: My online 'Local' Comic Book Shop (LCBS), carries many different genres of comics, magazines, graphic novels, and comic con promotional items. Possibly even copies of the item that was reviewed here today...!
If I have it... You can find it 'Under The Big Top Of Comics' at: ComicBooksCircus.com
Web Page Note: This blog post is written for the IE Browser standards. Chrome, Safarai, Netscape, Firefox and the other browsers serve the page up differently, sorry about that!
The screen display resolution is best seen at the setting of 1024 x 768 on your laptop or desktop computer.
NOTE: All images and characters within this blog post are copyright and trademark their respective owners.

Comics Creators: If you are breaking into, or already work in the comic book industry or other pop culture productions, you are welcome to email or mail us press releases, news items, and updates that you feel would be of interest to our blog readers. Including YOUR own works!! (Note: I don't list my email address here, due to 'spambots' gathering it and 'spamming' me.
To mail printed items to us for possible review, send to:
Make It So Marketing Inc., PO Box 130653, Carlsbad, CA 92013, USA

Also, if you are a Facebook member, I would have liked you to have sent me a 'Friend Request'. However, I have reached the maximum limit of 5,000 Facebook Friends and Fan pages in my network already, so I've added a New 'Facebook Fan Page' for myself so that even more of YOU can 'Like' what I am doing, and be interactive with me and others there. Here is the link to that 'Facebook Fan Page': Michael D Hamersky On Comics! Please click the 'Like' button on that page!
---
Posted by makeitsomarketing at 12:01 AM PST
Updated: Tuesday, February 8, 2011 3:39 AM PST