My Take On: Last Train To Murder by Rick L Phillips
Mood:
caffeinated
Topic: Other Non Comics Works
Michael D Hamersky On Comics:

Last Train To Murder

by Rick L Phillips




-

Above Photo: The Front Cover to 'Last Train To Murder' by Rick L. Phillips.

Top Left Photo: Photo of Rick L. Phillips, Author.

-
TODAY'S FEATURE - Blog #3347:
Rick L Phillips sent me a copy of his novel parody a while back, after first contacting me about it.
I explained to him that I didn't normally review novels in this blog, except for 'graphic novels'. However, the subject matter of his book caught my attention.
That's because I am old enough to remember 'The Monkees' TV Show that this book is based on. "The Monkees?" you say? Yes... The Monkees! Here's what the author has a promo for the book:
"It is late April of 1967 and the end of the TV season. The Monkees first season on TV has just ended but there is no rest for the weary. They are getting ready to go on tour. Some dates have canceled but an affiliates meeting for their TV network is to take place in Clarksville, Indiana and they have been asked to perform there. The majors stock holder insist that they all take the train. But there is mystery on this last train to Clarksville. Rivals, revenge and a little bit of rage mix to make this the last train to murder."
On the back of the book is a little bit about the author:
"Rick is a lifelong Monkees fan. He has written the children's book 'Dinky the Elf' and a short story that was published in 'It's that Time Again Vol. 3. He is a Deacon in his church and a graduate of Northern Kentucky University with a BA in Radio, TV and Film communications. He lives in Kentucky with his wife Violet."
Rick also sent me a little more extended 'bio' on himself:
"A short bio is that I have been a fan of comic books and the Monkees all my life. Comic books helped me learn to read and write. The Monkees taught me about music and comedy. I always wanted to combine my interest in writing and the Monkees and the result was this book. I also love murder mysteries and have read books were celeberties solved crimes. One for example is Ron Goularts series where Groucho Marx is the detective. I decided to take some of my knowledge of the Monkees and have them solve a crime after Peter is named as a suspect. The book is print on demand."
I want to also add that Rick was also a participant at my 1st Black Friday Comics Event back on Black Friday of 2009! (As seen here.)
So what's my 'take' on his novel?
I have been a supportive 'fan' of many TV Shows during the last few decades, ever since on site conventions have been sponsored by either the fans themselves, or by companies that delved into that field. Some of the conventions I've attended were the 1st ever held for 'Xena', 'the X-Files', and 'Quantum Leap'.
At those conventions, I've seen a lot of 'fan fiction' published, usually in fan magazine format. I've even subscribed to several over the years, after first being introduced to them at a convention.
Since 1998 a lot of 'fan fiction' has been uploaded to the web. There are a lot of sites that carry a variety of stories bases on TV shows and other formats.
This is the first fan fiction formatted as a 'novel' that I've seen that has taken that 'fan fiction' to the next step, a paperback book.
I applaud Rick for taking his idea, and his love for The Monkees to POD status.
Reading the story, I found that I could easily identify the main characters in the book, Peter Tork, Davy Jones, Michael Nesmith, and Micky Dolenz. Rick really got these characters persona from the TV Show translated into the printed word. Even though it has been years since I last saw an episode. The original run of the series was September 12, 1966 – March 25, 1968.
The story's title 'Last Train To Murder' is of course a 'play' on the best selling record 'Last Train To Clarksville' by the Monkees. It is also ironic that the Train the murder(s) take place on is headed to Clarksville!
I found myself enjoying the storyline, and was able to visualize the goings on with all the characters that were introduced during the 132 pages of the novel. Several of the chapters were 'short' in word count, which made it easier for me to read, as I have limited time in reading paperbacks.
My only 'problem' with the paperback itself, which may be due to my aging eyes, is that the print production by Lulu.com was a little 'off'. There was a lot of 'white space' above and below the printed text, making the text font appear to be small to me. The black font color appeared to be 'gray' at times on a few pages. I may have received an imperfect print copy, which would be the responsibility of the publisher, Lulu.com, and not the author. I did correspond with Rick on this matter, and he did confirm that there was a slight font size reproducing glitch in printing, but knew nothing of the font coloring situation I described that was in the copy I received.
I'm going to 'chalk' that up to the publisher printing on demand. I've had other magazines / comics / graphic novels come in to me with minor print defects.
As for the novel itself, I've got to admit that this book is one that will transport fans of the original TV Show back to the mid 1960's, as it captures the essence of what 'The Monkees' TV Show's characters portrayed onscreen.
Definitely a fun read for fans of 'The Monkees'. For others that are expecting a 'standard' murder mystery novel, it may not be your 'cup of tea'.
I realize that this paperback novel is NOT a comic book... But my rating scale is based on a standard comic book grading scale. Thus My Review Rating for this paperback novel is a VERY FINE (VF) 8.0 out of a possible 10.0 Comic Book Grading scale.
Here is the link to where you can purchase it on Amazon: Last Train to Murder PB
.
Paperback: 132 pages
Publisher: lulu.com (January 22, 2011)
Language: English
ISBN-10: 1458309215
ISBN-13: 978-1458309211
Product Dimensions: 9 x 6 x 0.3 inches .
As an aside... Rick also is a prolific blogger. He has two comics based blogs, 'Mail It To Team-Up', and 'Comic Book Letterheads', which I suggest that you take time to look through for fun and informative reading!
My thanks to Rick L Phillips, for sending me his novel for possible review!
~Michael D Hamersky
---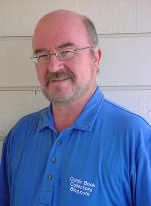 My thanks again to all of YOU reading this blog and the archived blog posts, now over 3,345 total posts in number! I do appreciate your continued reading and support of this Blog!
BTW, You can 'follow' this Blog by clicking the 'Follow' Button at this NetworkedBlogs app! We currently have over 2,225 'Followers'! Thanks to ALL of YOU that have already clicked that button! And for those of YOU that haven't yet... I would appreciate it if YOU would!!!
~ Michael D Hamersky
Note: My online 'Local' Comic Book Shop (LCBS), carries many different genres of comics, magazines, graphic novels, and comic con promotional items. Possibly even copies of the item that was reviewed here today...!
If I have it... You can find it 'Under The Big Top Of Comics' at: ComicBooksCircus.com
Web Page Note: This blog post is written for the IE Browser standards. Chrome, Safarai, Netscape, Firefox and the other browsers serve the page up differently, sorry about that!
The screen display resolution is best seen at the setting of 1024 x 768 on your laptop or desktop computer.
NOTE: All images and characters within this blog post are copyright and trademark their respective owners.

Comics Creators: If you are breaking into, or already work in the comic book industry or other pop culture productions, you are welcome to email or mail us press releases, news items, and updates that you feel would be of interest to our blog readers. Including YOUR own works!! (Note: I don't list my email address here, due to 'spambots' gathering it and 'spamming' me.
To mail printed items to us for possible review, send to:
Make It So Marketing Inc., PO Box 130653, Carlsbad, CA 92013, USA

Also, if you are a Facebook member, I would have liked you to have sent me a 'Friend Request'.
However, I have reached the maximum limit of 5,000 Facebook Friends and Fan pages in my network already, so I've added a New 'Facebook Fan Page' for myself so that even more of YOU can 'Like' what I am doing, and be interactive with me and others there.
---
Posted by makeitsomarketing at 4:30 AM PST
Updated: Friday, February 11, 2011 6:18 AM PST