Vinnie's Take On: The 2011 FCBD Edition - Mouse Guard / Dark Crystal Flip Book
Mood:
caffeinated
Topic: Comic Books - New
Vinnie's Take On...

The 2011 Free Comic Book Day (FCBD) Edition of

the Mouse Guard / Dark Crystal Flip Book




-
TODAY'S FEATURE - Blog #3399:
Welcome to 'My Take' On: the Free Comic Book Day (FCBD) 2011 Mouse Guard / Dark Crystal Flip Book!
This FCBD flip book, published by Archaia Entertainment, contains a never-before-seen story of 'Mouse Guard', and a prelude of the fourth series of the Dark Crystal. The promo information provided by Archaia is as follows:
MOUSE GUARD: (W, A, COV) David Petersen
THE DARK CRYSTAL: (Concepts, Art Direction, Cover) Brian Froud, (W) Brian Holguin, (A) Alex Sheikman and Lizzy John.
Archaia presents two, amazing, all-new stories in one fantastic flip book - David Petersen's Eisner Award winning MOUSE GUARD and Jim Hesnon's beloved THE DARK CRYTAL which share the spotlight on Free Comic Book Day!
On one side of the book, a brand-new tale of the fan-favorite Mouse Guard, elite warrior mice tasked with protecting common mice from predators, the elements and other dangers. It's the perfect introduction to Mouse Guard for new fans, and a rewarding treat for existing ones!
On the other side of the book, Archaia Entertainment and The Jim Henson Company are proud to present an exclusive prelude to its forthcoming series of the DARK CRYSTAL graphic novels, featuring covers, art directions and concepts by Brian Froud, conceptual designer of the original film! This prelude begins the epic creation story of the world of Thra, and explores the origins of the world of the Dark Crystal!
The Mouse Guard story was great, to put it simply. The art looks like the art from the regular issues, which I had liked as well. However, the story just blew the others I have read, out of the water!
This story contained action, adventure, and the use of thinking and being clever. It took the format of the other issues, meaning someone asks a question, and the question is answered by a story that has a hidden moral. The story was only eight pages, yet it showed so much!
There was a promo story, Season of the Dapper Men, which followed Mouse Guard. It was short, with only four pages, and I don't believe it had enough content to serve as a promotional item, but more as an advertisement. I haven't read the actual book, and I don't know any more about it, from reading this story, to put it bluntly. But hey, it does let people know it's out there to check it out, and that's what these FCBD comics are for!
(Editor Michael's note: Tina LoSasso has guest blogged on the earlier 'Return of the Dapper Men' book, as seen in this link.)
The next promo piece was information about an upcoming graphic novel called 'A Tale of Sand'. Jim Henson had worked on it for six years, but had set it aside. Now, Archaia Entertainment is producing it in a 120 page graphic novel. It sounds interesting, so I will be watching for it when it comes out on Septemeber 20th of 2011, four day before what would have been Jim Henson's 75th birthday!
The final item was an origin story of The Dark Crystal. It gave quite a bit of insight about the storyline, as I have been building interst in it due to seeing issues in the Archaia promotional packages. It showed a lot about what the story was about, which is exactly what these FCBD edition comics should do. Overall this portion of the FCBD comic had a great lead-in to the series, since this was part of the prelude to the comics already out.
All in all, this was very good FCBD edition comic! Be sure to pick up a copy for yourself and a friend when you go to a FCBD event on Saturday, May 7th of 2011... Which is coming soon!!
My Review Rating for this FCBD Edition Comic is a NEAR MINT MINUS (NM-) 9.2 out of a possible 10.0 comic book grading scale.
This FCBD edition comic is available on May 7th, for the 2011 Free Comic Book Day event, in comic book shops that are celebrating FCBD! Yes, it's available For FREE!
Retail Price: Free (On FCBD) - Page count: 32 pages
Format: staple bound, 8" x 8", full color.
For: All Ages.
If you aren't close to a Local Comic Book Shop, (LCBS), several of them, and online comic book dealers such as ourselves here at ComicBooksCircus.com, usually have them for a minimal charge plus shipping afterwards.
Here is the Facebook Fan Page for Archaia Entertainment, which I suggest YOU 'Like' also to keep up with what this publisher is presenting next.
(Note from Michael: If YOU liked Vinnie's guest review blog today, you may also enjoy reading Vinnie's other reviews on: Classics Illustrated #142 - Abraham Lincoln - 8th Edition, Celebrating Captain Rochester at the Aftercon Party, Mortifera #3, ConDor XVIII - Sci-Fi & Fantasy Convention, Kleeman and Mike #1, Jim Henson's Fraggle Rock Vol 2 #2 of 3, Fraggle Rock Vol 2 #1, Space Punks #2, Mouse Guard - The Black Axe #1 of 6, Bear and Fox #2, Space Punks #1, The Daughters of Merlin #1, Sea Ghost #1, Mouse Guard: Legends of the Guard #4 (of 4), Clutch Cargo DVD, The All New Super Friends Hour Season 1 DVD, The Ultimate Underdog Collection Volume 1, Planet Hulk, Coraline, Ponyo, X-Men Origins: Wolverine, Sonic the Hedgehog TPB Vol 1, Cloudy With A Chance of Meatballs, The Possum #1 comic book, Vinnie's Take on Berona's War: Field Guide, just to name a recent few!)
---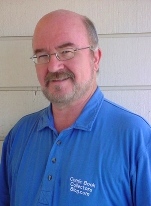 My thanks again to all of YOU reading this blog and our archived blog posts, now at 3,399 total posts in number! I do appreciate your continued reading and support of this Blog!
BTW, You can 'follow' this Blog by clicking the 'Follow' Button at this NetworkedBlogs app! We currently have over 2,396 'Followers'! Thanks to ALL of YOU that have already clicked that button!
And for those of YOU that haven't yet... I would appreciate it if YOU would!!!
~ Michael D Hamersky
Note: My online 'Local' Comic Book Shop (LCBS), carries many different genres of comics, magazines, graphic novels, and comic con promotional items. Possibly even copies of the item that was reviewed here today...!
If I have it... You can find it 'Under The Big Top Of Comics' at:
http://www.ComicBooksCircus.com/
Web Page Note: This blog post is written for the IE Browser standards. Chrome, Safari, Netscape, Firefox and the other browsers serve the page up differently, sorry about that!
The screen display resolution is best seen at the setting of 1024 x 768 on your laptop or desktop computer.
NOTE: All images and characters within this blog post are copyright and trademark their respective owners.

Comics Creators: If you are breaking into, or already work in the comic book industry or other pop culture productions, you are welcome to email or mail us press releases, news items, and updates that you feel would be of interest to our blog readers. Including YOUR own works!
To mail printed items to us for possible review, send to:
Make It So Marketing Inc., PO Box 130653, Carlsbad, CA 92013

Also, if you are a Facebook member, I would have liked you to send me a 'Friend Request'. However, I have reached the maximum limit of 5,000 Facebook Friends and Fan pages already, so I've added a New 'Facebook Fan Page' so that even more of YOU can 'Like' what I am doing, and be interactive with me and others there. Here is the link to that 'Facebook Fan Page': Michael D Hamersky On Comics! Please click the 'Like' button on that page!
---
Posted by makeitsomarketing at 6:24 AM PDT
Updated: Tuesday, April 26, 2011 7:13 AM PDT