Comics For Cures Sketch Cards By Bobby Nash!
Mood:
caffeinated
Topic: Other Cons



Above: The FINISHED Sketch Cards, Penciled, Inked AND Colored by Bobby Nash for 'Comics For Cures'.

To The Top Left: The 4 Sketch Cards Penciled!

To The Bottom Left: The 4 Sketch Cards Penciled AND Inked! Featuring: G-Man, The Thing, Thor, and the Green Hornet!
TODAY'S FEATURE:
Last year I posted a few blogs about sketch cards that were being illustrated by several artists for the 'Comics For Cures' Auction...

I haven't posted any blogs about this upcoming event so far, and was reminded about the upcoming event after seeing the above photos of the sketch cards illustrated by Bobby Nash.

Of course seeing my favorite comic book character of all time, THE THING from the Fantastic Four, grabbed my attention, and then there was THE GREEN HORNET in addition!

Well... I immediately clicked the 'Like' icon on Bobby Nash's Facebook Wall Posting and then proceeded to ask him if I could use the photos above for my own blog publicizing the upcoming event and his sketch cards!

He said yes, and added a little more: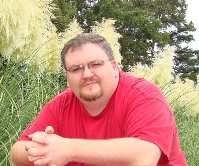 "I am participating in the 3rd annual Comics For A Cure sketch card charity auction on April 3rd.
Posted on my Facebook Comicon/Bobby Nash page are the cards I drew in the pencil, ink, and color stages.
My cards feature G-Man, The Thing, Thor, and The Green Hornet. I hope I did them all justice. You can find more information at http://www.comicsforcures.com/."
Well Bobby... I for one thought you did a great job! And for such a worthy cause too!
I invite all of you reading this blog post to check out both Bobby's own Facebook Group Page | Bobby Nash, and of course the 'Comic For Cures' page.

For more info on the 3rd Annual SKETCH CARD BENEFIT AUCTION AND GALLERY SHOW FOR AMERICAN CANCER SOCIETY - April 3rd, 2010, please see their web site:
http://www.comicsforcures.com/
My thanks to Bobby Nash for allowing me to post the sketch cards in the varying stages as he penciled, inked and colored them!
AND...My thanks again to all of YOU reading this blog and our archived blog posts, now numbering almost 3,100 of them!
~ Michael D Hamersky @ ComicBookCollectorsBlog.com

Note: Comic books based on the characters shown in the sketch cards mentioned above, can be found at our own web site for sale at: http://www.comicbookscircus.com/
---
"Hammering Out the Web For You Since May 12th, 1998!"

Note: If you are breaking into, or already work in the comic book industry or other pop culture productions, you are welcome to email us press releases, news items, and updates that you feel would be of interest to our blog readers. Including YOUR own works!

To mail printed items to us for possible review, send to:

Make It So Marketing Inc.
PO Box 130653
Carlsbad, CA 92013

Check Out More Of Our Own Works:

We also have an on-line exhibitor table at the virtual Facebook Comic Con (FBCC)! You can view the table and interact there by clicking this link.

So if YOU are a Facebook member, please 'join' our Facebook Comic Con - Make It So Marketing exhibitor table for updates, specials, and other wall comments that we post every day!




Also, if you are a Facebook member and would like to join my Facebook Network, feel free to send a 'friend request' to 'Michael D Hamersky'.

-------------------

Talking about comics: if YOU are a comics creator, (writer, penciler, inker, colorist, letterer, etc.), OR even a Comics / Magazine Publisher, feel free to contact me regarding YOUR works for a possible mention / review!

I've made a special blog post about: "How To Best Submit YOUR Publication For Possible Review!" for those creators / publishers that would like to possibly have their publications mentioned or reviewed. Just click on the link provided in this paragraph!

~Michael @ ComicBookCollectorsBlog.com
Posted by makeitsomarketing at 12:01 AM PDT
Updated: Tuesday, March 23, 2010 6:01 AM PDT