William Brent Will Be In Artists Alley at the 2010 Wonder Con!
Mood:
caffeinated
Topic: Comic Cons



Above: William Brent at the 2009 Wonder Con!

To The Top Left: The WonderCon Logo!

To The Bottom Left: William at His Table at the 2009 Wonder Con In San Francisco, California!
TODAY'S FEATURE:
I've just become Facebook Friends with William Brent, who invited me to stop by his table at the upcoming 2010 Wonder Con in San Francisco...

He told me the following:

"I will be at Wonder Con next weekend at artists alley table AA57, displaying some of my newest art & selling prints of old & new illustrations."

I asked him what publications he would have at his table, as I saw a little of what he had in the above two published photos from the 2009 Wonder Con. He said: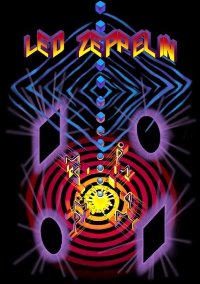 "No publications, but do still sell some of my Rock posters. I have a Max Rebo Band poster I did for Lucas that I always bring to the comic shows. I think that's behind me in my photos."
So I asked him a little about his background and what he was was doing now. His reply:
"In the late 80's till around 2001, I worked for Bill Graham's Winterland Productions, designing posters, shirts, all manner of rock & roll & movie merchandising. I've done concept art & storyboarding for CGI animation projects, as well as texture mapping. A lot of different things. Right now I'm designing pin-up girls for Las Vegas Hotels & Casinos."
I then saw this brief bio on his Facebook Wall also: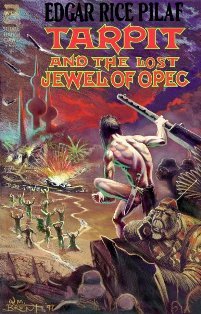 "I grew up in Los Angeles & started drawaing & painting at about 11 years old. Spent my early school days being a jock. Then came Rock & Roll High school."
"I've been doing R&R Posters,T-shirts, album covers, & CGI animation work for about 25 years now."
Thanks William for the quick replies to my questions!
For those of you that are interested in seeing William and the hundreds of others that will be exhibiting at the upcoming Wonder Con, here is the info that you would need:
FRIDAY, APR 2
12 Noon - 7 PM*
SATURDAY, APR 3
10 AM - 7 PM*
SUNDAY, APR 4
11 AM - 5 PM
*Additional programming hours on Friday and Saturday nights
MOSCONE CENTER SOUTH
747 Howard Street
San Francisco

Again, there are many other exhibitors there at this convention, as well as programming, but YOU are also invited to stop by William's table in Artists Alley @ AA57!
My thanks to William Brent for asking me to stop by his table... Although we aren't making it to this con, it's good to know where creators are setting up tables / booths at, so I can inform YOU about it here in my blog!
AND...My thanks again to all of YOU reading this blog and our archived blog posts, now almost 3,100 total posts in number!!
~ Michael D Hamersky @ ComicBookCollectorsBlog.com

Note: Comic books that are sold at conventions like this one mentioned here today, can also be found at our own web site for sale at:
http://www.comicbookscircus.com/
---
"Hammering Out the Web For You Since May 12th, 1998!"

Note: If you are breaking into, or already work in the comic book industry or other pop culture productions, you are welcome to email us press releases, news items, and updates that you feel would be of interest to our blog readers. Including YOUR own works!

To mail printed items to us for possible review, send to:

Make It So Marketing Inc.
PO Box 130653
Carlsbad, CA 92013

Check Out More Of Our Own Endeavors:

We also have an on-line exhibitor table at the virtual Facebook Comic Con (FBCC)! You can view the table and interact there by clicking this link.

So if YOU are a Facebook member, please 'join' our Facebook Comic Con - Make It So Marketing exhibitor table for updates, specials, and other wall comments that we post every day!




Also, if you are a Facebook member and would like to join my Facebook Network, feel free to send a 'friend request' to 'Michael D Hamersky'.

-------------------

Talking about comics: if YOU are a comics creator, (writer, penciler, inker, colorist, letterer, etc.), OR even a Comics / Magazine Publisher, feel free to contact me regarding YOUR works for a possible mention / review!

I've made a special blog post about: "How To Best Submit YOUR Publication For Possible Review!" for those creators / publishers that would like to possibly have their publications mentioned or reviewed. Just click on the link provided in this paragraph!

~Michael @ ComicBookCollectorsBlog.com
Posted by makeitsomarketing at 12:01 AM PDT
Updated: Monday, March 29, 2010 10:24 AM PDT