My Take On: The Secret History - Book Fourteen: The Watchers
Mood:
caffeinated
Topic: Comic Books - New
TODAY'S FEATURE - Blog #3336:
Tina and I have been reading this limited series since first being introduced to it at the 2010 Comic-Con International: San Diego (a.k.a. SDCC) at the Archaia Entertainment booth.
We have both blogged about this limited series, which is unusual, because we both have different 'taste's in our personal reading choices!
Here are the links to some of the earlier review blogs: Books Ten & 11, Book 12, and Book 13.
Our reviews consistently ranked the individual issues with the highest grade that we give, a NEAR MINT (NM) 9.4 on a possible 10.0 comic book grading scale. As part of a year-end review of 2010 on my own Facebook Fan Page, Michael D Hamersky On Comics, I posted that this was 'My Favorite Limited Series of 2010'!
So I'm glad that this Book Fourteen, which just came in the mail for possible review ended 'The Second Cycle' nicely. So nicely in fact, that I moved this up on my possible publications to review for this morning!
Here's what the publishers promo stated this issue was about:
"The hit French comic that gives historical fiction an occult bent continues! The Watchers. 1945. The two atomic bombs dropped on Hiroshima and Nagasaki seem to have put an end to the evil plots of William of Lecce. In liberated Paris, Daniel Rosenthal, a survivor of the death camps, learns how to live again. He owes his survival to a 'star', a strange tarot card given to him by the surrealist poet Robert Desnos in the Terezin concentration camp, who also told him about the mysterious cabaret, L'ARcane 17. Daniel begins a descent into a world he did not know existed and into a story that the textbooks do not teach: the Secret History."
As seen in the above blurb, a LOT of ground is covered in this final issue of 'The Second Cycle'. Which was a thrilling and fun read for me! I grabbed it and settled in with it last night, before Tina was aware it had come in! After being at a client's office on-site for ten hours yesterday, I needed something to 'wind down' with, and this was definitely it!
This issue had a lot more 'action' going on in it than earlier issues. Which was good, because this was the 'final' book in 'The Second Cycle'. I'm not for sure how many cycles there are in total for this concept... There are two pages at the front of each issue, outlining a 'timeline'. I am however, pleased with the 'conclusion' of this 14 chapter limited series, and don't feel 'robbed' that there is more after this. Indeed I am looking forward to seeing the other 'Cycles' as they are translated from the French version into this English language format!
I do want to state though, that this series is for 'Mature Readers', because at times, as in this issue, there is some nudity, graphic violence, and adult content. However, I am reading this because I'm a 'history buff', and love how the creators of this series wove 'real history' into their 'series history'.
A great concept, well excecuted, and FUN to read!
No wonder I mentioned it as 'My Favorite Limited Series of 2010'!
My Review Rating for this publication is NEAR MINT (NM) 9.4 out of a possible 10.0 Comic Book Grading scale.
The Secret History, Book Fourteen: The Watchers - For mature audiences. It went on sale: January 19th... Check it out TODAY at YOUR LCBS!
Retail Price $5.95 Page count: 48 pages
Format: perfect bound, 6.6255" x 10.25", full color
Mature Readers (series contains Nudity, Graphic Violence, and Adult Content)
Here is the link to Archaia so that YOU can purchase either the single volumes or the collected works so far, if YOUR LCBS doesn't have them in stock.
Here is the Facebook Fan Page for Archaia Entertainment, which I suggest YOU 'like' also, to keep up with what this publisher is presenting next.
My thanks to Archaia for bringing this series to my attention at the 2010 San Diego Comic Con International! As stated above, both Tina and myself have enjoyed volumes in this limited series! Now it's time to give Tina this final issue in 'The Second Cycle' to read, LOL!
~Michael D Hamersky
---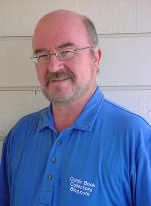 My thanks again to all of YOU reading this blog and the archived blog posts, now over 3,335 total posts in number! I do appreciate your continued reading and support of this Blog!
BTW, You can 'follow' this Blog by clicking the 'Follow' Button at this NetworkedBlogs app! We currently have over 2,187 'Followers'! Thanks to ALL of YOU that have already clicked that button! And for those of YOU that haven't yet... I would appreciate it if YOU would!!!
~ Michael D Hamersky
Note: My online 'Local' Comic Book Shop (LCBS), carries many different genres of comics, magazines, graphic novels, and comic con promotional items. Possibly even copies of the item that was reviewed here today...!
If I have it... You can find it 'Under The Big Top Of Comics' at: ComicBooksCircus.com
Web Page Note: This blog post is written for the IE Browser standards. Chrome, Safarai, Netscape, Firefox and the other browsers serve the page up differently, sorry about that!
The screen display resolution is best seen at the setting of 1024 x 768 on your laptop or desktop computer.
NOTE: All images and characters within this blog post are copyright and trademark their respective owners.

Comics Creators: If you are breaking into, or already work in the comic book industry or other pop culture productions, you are welcome to email or mail us press releases, news items, and updates that you feel would be of interest to our blog readers. Including YOUR own works!! (Note: I don't list my email address here, due to 'spambots' gathering it and 'spamming' me.
To mail printed items to us for possible review, send to:
Make It So Marketing Inc., PO Box 130653, Carlsbad, CA 92013, USA

Also, if you are a Facebook member, I would have liked you to have sent me a 'Friend Request'.
However, I have reached the maximum limit of 5,000 Facebook Friends and Fan pages in my network already, so I've added a New 'Facebook Fan Page' for myself so that even more of YOU can 'Like' what I am doing, and be interactive with me and others there.
---
Posted by makeitsomarketing at 4:55 AM PST
Updated: Friday, January 28, 2011 6:11 AM PST