So Does FantaCo's Chronicles Super Sized Annual #1 Ring True...?
Mood:
caffeinated
Topic: Comic Book History
TODAY'S FEATURE - Blog #3334:
In a recent collection that I picked up for resale in my online comic book shop, (ComicBooksCircus.com), I came across another FantaCo publication in a series that was called 'FantaCo's Chronicles'. This was numbered Annual #1, and dated 1983.
You may ask, what would a publication that was dated back in 1983 make me want to blog about it?
Especially one that was published to be a 'reference' tool or a 'guide' to comic book series. Wouldn't it be out of date by now?
Well, trust me on this one... These chronicles were first printed before the rise of the internet, yet can still be worthwhile to read AND keep in your collection, or even pass them on to younger, newer readers who don't have the 'history' with the titles that we older readers / collectors have.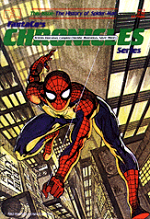 I have given the FantaCo's Chronicles #5 - The Spider-Man magazine to my youngest son, so that he can fill in the 'gaps' between the issues that he doesn't have in his own Amazing Spider-Man collection. (As seen to the left.)
I have even kept the FantaCo's Chronicles #2 which featured the Fantastic Four for my own reference.
That is how much I value these now OOP publications.
Of course, Marvel Comics has since published their own indexes, but these aFantaCo magazines are pretty darn good almost three decades later!
Which brings me to the publication that this blog's title is about. The FantaCo's Chronicles Super-Sized Annual #1.
So what exactly was this publication about? This was a publication that printed systematic reviews of comic book titles in an alphabetical manner by series title. More than just dwelling on Marvel Comics titles, like the earlier FantaCo's Chronicles, this publication gave 'snapshots' of titles both cancelled, ongoing, and brand new series or one-shots of the time, from many comics publishers. Including Tower Comics, Gold Key Comics, DC Comics, ACG Comics and others.
Additionally, there were some forthright POVs that were placed in the reviews of the individual titles. While I may not agree 100% with all of the POVs expressed on titles covered in this publication, I was amazed at how many I felt 'hit the mark' in covering the strengths and exposing the weaknesses of the titles.
I mentioned that I gave a copy of the Fantaco Chronicles on Spider-Man to my youngest son. I would recommend giving this to those newcomers coming into the hobby of collecting comics, or just wanting back issue comic book series, but are hesistant to spend the money on a series without knowing what they are getting into.
This Annual #1 definitely pulls no punches. Dud series are called duds. Mediocre titles are called out also. Of course, titles with long years of history have several 'ups and downs' during the years they were published. 'Key reading issues' are hi-lighted, and those to avoid are also mentioned.
It must have taken a lot of thought by these reviewers who submitted the reviews to call 'em as they saw 'em. Again, I'm not 100% in agreement with several of the reviews, but for the most part, I would agree with the majority of the reviews. This is a good 'primer' for the comic book titles that were published up to 1983 when this magazine was first published. You should be able to pick this magazine up online for a LOT less than other indexes that are printed by the titles publishers, which will just list the credits / characters / etc., but without unbiased reviews of the series.
My Review Rating for this publication is VERY FINE / NEAR MINT (VF/NM) 9.0 out of a possible 10.0 Comic Book Grading scale.
------------------------
While I'm at here today, I want to add an addendum to this blog post...
Here's a little bit of background on the publisher of this Chronicles series.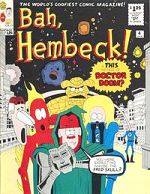 FantaCo Enterprises was more than just an American comic book publishing company with this series of 'Chronicles', which included covering: the X-Men, Fantastic Four, Daredevil, Avengers, and Spider-Man. Which is what I know them best for, other than another series that I enjoyed, that of the seven volumes of the humorous Fred Hembeck series, of which an example is shown to the left!
The company 'FantaCo' actually started as a Local Comic Book Shop (LCBS) in 1978. It also had a mail-order business. It then started running FantaCon from 1979- 1990 which was a hybrid comic / film / rock n' roll / horror con.
Then it actually broke into the comic book publishing industry in 1980! Plus it published magazines and books! That was a lot of growth in such a short period of time!
The person behind this fantastic growth was the founder Thomas Skulan, who based the company in Albany, New York.
In addition to Thomas, many of the store's employees, including Mitch Cohn, Roger Green, and Raoul Vezina, also worked on the published FantaCo titles in various creative capacities.
Things were going well for FantaCo, until like many other companies during the the mid-1990s bursting of the speculators bubble, the company fell on hard times. The company continued for a while, printing other titles, but in 1998, the whole operations closed its doors.
Here is a link to the Grand Comics Database where most of the titles published by the company are listed. I notice that not all of the Chronicles titles are listed, so possibly other titles are not fully listed either.
As mentioned at the top of this blog post, I bought this back issue as part of a collection to sell in my online LCBS. I usually stock a few of the Chronicles issues, as well as the Hembeck Issues in that online shop, as there is a 'steady' amount of readers / collectors searching for those publications. If in stock they would be listed at - ComicBooksCircus.com. As they are OOP, the supply doesn't always meet the demand, so be patient when you either search my web site or others websites for those issues!
~Michael D Hamersky
---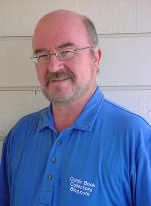 My thanks again to all of YOU reading this blog and the archived blog posts, now over 3,330 total posts in number! I do appreciate your continued reading and support of this Blog!
BTW, You can 'follow' this Blog by clicking the 'Follow' Button at this NetworkedBlogs app! We currently have over 2,185 'Followers'! Thanks to ALL of YOU that have already clicked that button! And for those of YOU that haven't yet... I would appreciate it if YOU would!!!
~ Michael D Hamersky
Note: My online 'Local' Comic Book Shop (LCBS), carries many different genres of comics, magazines, graphic novels, and comic con promotional items. Possibly even copies of the item that was reviewed here today...!
If I have it... You can find it 'Under The Big Top Of Comics' at: ComicBooksCircus.com
Web Page Note: This blog post is written for the IE Browser standards. Chrome, Safarai, Netscape, Firefox and the other browsers serve the page up differently, sorry about that!
The screen display resolution is best seen at the setting of 1024 x 768 on your laptop or desktop computer.
NOTE: All images and characters within this blog post are copyright and trademark their respective owners.

Comics Creators: If you are breaking into, or already work in the comic book industry or other pop culture productions, you are welcome to email or mail us press releases, news items, and updates that you feel would be of interest to our blog readers. Including YOUR own works!! (Note: I don't list my email address here, due to 'spambots' gathering it and 'spamming' me.
To mail printed items to us for possible review, send to:
Make It So Marketing Inc., PO Box 130653, Carlsbad, CA 92013, USA

Also, if you are a Facebook member, I would have liked you to have sent me a 'Friend Request'.
However, I have reached the maximum limit of 5,000 Facebook Friends and Fan pages in my network already, so I've added a New 'Facebook Fan Page' for myself so that even more of YOU can 'Like' what I am doing, and be interactive with me and others there.
---
Posted by makeitsomarketing at 12:01 AM PST
Updated: Wednesday, January 26, 2011 5:51 AM PST