Tina LoSasso's Take On: Conspiracy Of The Planet Of The Apes
Mood:
caffeinated
Topic: Comic Books - New
Tina LoSasso's Take On...

Conspiracy Of The Planet Of The Apes!

By Andrew E.C. Gaska / Published by Archaia Entertainment!

Top Photo Right Column: The Front Cover to the new book, Conspiracy On The Planet of the Apes' with cover by Jim Steranko!

-

Bottom Photo Right Column: This is just one of several illustrations printed in the book... This one by Joe Jusko!

-

-
TODAY'S FEATURE - Blog #3485: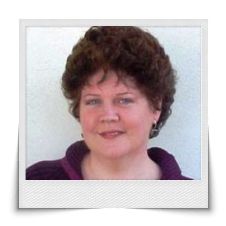 Review: Conspiracy of the Planet of the Apes by Andrew E.C. Gaska
"Rise of the Planet of the Apes" took the top spot at the box office this weekend just as I was finishing reading the new apes story by Andrew E.C. Gaska.
It seems we can't get enough of those wacky talking, horseback riding, gun-toting apes.
Me? I like the sci-fi aspect of how the apes came to dominate (the "Rise" story) and how the humans fell (the original story).
Gaska's novel, with detailed illustrations by top comic book artists, explains what happened to the rest of Charlton Heston's crew, at least those that made it through the crash. "Bright Eyes" as the apes call him is still with us but off in the periphery getting Zira and Cornelius in all kinds of trouble with the ape tribunal, just like in the original movie.
"Conspiracy" shows us what happened to second in command, John Landon after he and the others are captured during the big hunt.
The first-ever novel set during the continuity of the original story, "Conspiracy" fills in the holes and fleshs out the gaps of the movie series. You want answers, you'll get answers.
You'll learn why the astronauts crashed in the first place, how the simians raised the ship from the dead sea for "Escape From The Planet of the Apes," what dinner time is like in an ape household (just what you'd think it'd be like if your kids really were monkeys), the astronauts' life on Earth, and even a previous mission.
Anyone who is into the "Apes" saga, should eat this up like a ape on a rutaberry. Anyone else might become as confused as Landon by the sheer volume of story lines. Why we even get a soap opera drama with a cuckold chimpanzee and his gorilla-loving wife.
Gaska does a great job of delving into simian society, their hierarchy, and mythos. As in all great sci-fi, "Conspiracy" isn't just a story set in another world reached by space travel, it's an opportunity for the author to comment on our society and caution us on our warring ways, how we seek to control information and how we treat the least of us.
The one sour note for me was the element of the bizarre mind-controlling force controlling Landon. I still have no idea who these entities were, what their purpose was, whose side they were on, and what the heck they did in the end. But, then, I've been on a lot of sudafed this weekend!
I'd strongly recommend "Conspiracy of the Planet of the Apes", giving it a 8.5 on a comic book grading scale of 10.
Now Michael is going to comment on the amazing illustrations in the book. My fav was one you'll find toward the end. It's by Erik Gist and shows poor Milo making an unfortunate discovery in the submerged spaceship.
~Tina LoSasso
--------------------------
Thanks, Tina, for the above review!
I took a look for the illustration you mentioned above, and found that although the 2 page spread illustration makes for a good representation on what goes on in the book... It hasn't been reproduced for the web as of yet. Plus, I believe that this illustration is one that should be seen while reading the book, so I won't attempt to copy it from our reviewer copy. But you are right, it is one of the best illustrations in the book!
When I saw this book in our reviewer package, I asked Tina if she wouldn't mind reading this one first, to see if she'd like to review blog it. As it isn't a 'graphic novel', but instead a prose fiction novel with illustrations!
Here's what the story is about, and the illustrators that have their work in the book: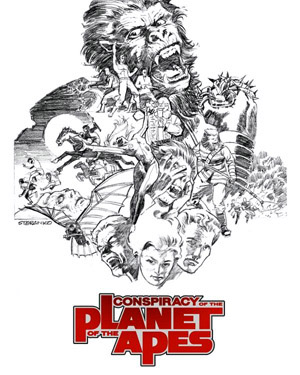 "Conspiracy of the Planet of the Apes is the first-ever original novel set in the continuity of the classic 1968 movie. Conspiracy tells the story of what happened between the scenes of the first film, exploring the adventures of the Astronaut John Landon, Chimpanzee scientists Dr. Milo and Dr. Galen, and Gorilla Security Chief Marcus.
Written by Andrew E.C. Gaska, and adapted from a story by Gaska, Rich Handley, Christian Berntsen and Erik Matthews, the book contains illustrations from the top talents in the industry, including:
Jim Steranko, Andrew Probert, Timothy Lantz, Joe Jusko, Mark Texeira, Dave Dorman, Chris Scalf, Brian Rood, Chandra Free, Dan Dussault, Ken W. Kelly, Colo, David Hueso, Miki, Matt Busch, Dirk Shearer, Barron Storey, David Seidman, Sanjulian, Chris Moeller, Thomas Scioli, Scott Hampton, Leo Liebleman, Lucas Graciano, Erik Gist, and Patricio Carbajal."
Readers of this blog will recognize several of the the names listed above, especially the illustrator of the black & white cover repro shown at the immediate above top, Jim Steranko! I have blogged about many of them, plus several are comics industry giants! So this first effort by Archaia Entertainment into the illustrated novel format, through its new book trade distributor Publishers Group West (PGW), is not lacking in star power!
Note: There are 30 full-color paintings and another 19 black-and-white illustrations in this book. If you aren't familar with all of the names shown, here is a more detailed listing as to their other credits: the cover by Jim Steranko (Raiders of the Lost Ark, Bram Stoker's Dracula, Nick Fury: Agent of S.H.I.E.L.D.) and then the interior art pages from... Ken Kelly (Conan, KISS), Joe Jusko (Savage Sword of Conan, Tarzan), Sanjulian (Eerie, Vampirella), Mark Texeira (Ghost Rider, Wolverine), Leo Leibelman (Heavy Metal), Matt Busch (Star Wars, Battlestar Galactica), Brian Rood (Indiana Jones, Star Wars), Tom Scioli (Godland), David Hueso (G.I. Joe: Storm Shadow) and then newcomers Dan Dussault (Critical Millennium) and Dirk Shearer (Mice Templar)!
Quite honestly, I haven't read this prose fiction novel with illustrations yet, but wanted to mention and point out the great artwork inside, so that this blog of Tina's could be posted while still timely! The book was just released on July 25th, and the latest of the Planet of the Apes films just hit theaters recently, 'Rise of the Planet of the Apes', which is #1 during its 2nd week of release at the Big Screen. See this link for the current status of all films for the weekend of August 12th - 14th!
Lastly, here is the info you will need to find this book from Archaia Entertainment:
Hardcover: 272 pages
Publisher: Archaia Entertainment; 1st edition (August 16, 2011)
Language: English
ISBN-10: 1936393360
ISBN-13: 978-1936393367
Product Dimensions: 10.1 x 7.1 x 0.9 inches
Archaia's web site doesn't yet show this book for sale, but this is the company web site, so this is the link to their book listing.
Archaia has a Facebook Fan Page, that I suggest you 'LIKE'.
PLUS: There is a new Facebook Fan Page just for the book itself!
For other 'Planet of the Apes' comics, magazines, and movie items, you are welcome to check out my own Online 'Local' Comic Book Shop at: ComicBooksCircus.com!
Again, my thanks to Tina LoSasso for a timely review of this illustrated prose fiction novel!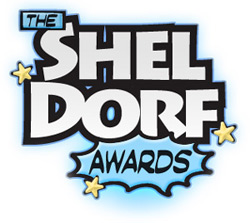 ~Michael D Hamersky - who is asking you for your vote in the current voting going on over at The Shel Dorf Awards web site. I was nominated for 'Comic Blogger of the Year' on Monday, August 8th! While being honored to be nominated, I'd also like to win! The competition has some other good nominees for the same category I was nominated for, so I'm asking for your help on this!
If you have enjoyed this blog or any of the others in the now over 3,482 blogs in this series of mine, I'd appreciate your vote!
Here is a direct link to the voting page. 'Comic Blogger of the Year' is the category, and 'Michael Hamersky On Comics' is the name I'm listed as to vote for.
Here is a link to blog #3481, where I went more into depth on this topic.
My thanks to any of you that take the time to vote for me!
---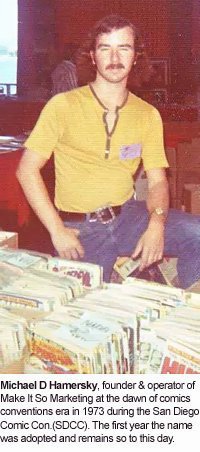 NOTE FROM THE BLOGGER:
My thanks again to all of YOU reading this blog and our archived blog posts, now at 3,485 total posts in number! I do appreciate your continued reading and support of this Blog!
BTW, You can 'follow' this blog by clicking the 'Follow' Button at this NetworkedBlogs app link! We currently have over 2,521 'Followers'! Thanks to ALL of YOU that have already clicked that button!
And for those of YOU that haven't yet... I would appreciate it if YOU would!!!
~ Michael D Hamersky
Note: My online 'Local' Comic Book Shop (LCBS), carries many different genres of comics, magazines, graphic novels, and comic con promotional items. Possibly even copies of the item(s) that was mentioned here today...!
If I have it... You can find it 'Under The Big Top Of Comics' at:
http://www.ComicBooksCircus.com/
Web Page Note: This blog post is written for the IE Browser standards. Chrome, Safari, Netscape, Firefox and the other browsers serve the page up differently, sorry about that!
The screen display resolution is best seen at the setting of 1024 x 768 on your laptop or desktop computer. Note: As of Monday, June 27th, 2011, I'll be using my new laptop, where the default resolution is 'higher', so there may be some temporary glitches until I am used to the new resolution.
NOTE: All images and characters within this blog post are copyright and trademark their respective owners.

Comics Creators: If you are breaking into, or already work in the comic book industry or other pop culture productions, you are welcome to email or mail us press releases, news items, and updates that you feel would be of interest to our blog readers. Including YOUR own works!
To mail printed items to us for possible review, send to:
Make It So Marketing Inc., PO Box 130653, Carlsbad, CA 92013

Also, if you are a Facebook member, I would have liked you to send me a 'Friend Request'. However, I have reached the maximum limit of 5,000 Facebook Friends and Fan pages already, so I've added a New 'Facebook Fan Page' so that even more of YOU can 'Like' what I am doing, and be interactive with me and others there. Here is the link to that 'Facebook Fan Page': Michael D Hamersky On Comics! Please click the 'Like' button on that page!
---
Posted by makeitsomarketing at 12:01 AM PDT
Updated: Monday, August 15, 2011 7:36 AM PDT