Vinnie's Take On: Fraggle Rock Vol 2 #3 (of 3) From Archaia Entertainment!
Mood:
caffeinated
Topic: Comic Books - New
Vinnie's Take On...

Fraggle Rock Vol. 2 #3 (of 3)




-

Above: Cover 'A' to Fraggle Rock Vol.2 #3 (of 3) illustrated by Katie Cook for Archaia Entertainment's final issue in this 2nd volume. Cover 'B' (not shown) by Lindsay Cibos is part of a 50/50 print run split.
TODAY'S FEATURE - Blog #3400:
I'm here with 'My Take On': Fraggle Rock Vol. 2 #3 of 3.
This comic was published by Archaia Entertainment, and it continues the stories of previous Fraggle Rock issues.
This comic is an anthology comic, meaning multiple stories, this one by different creative teams. Each story will be briefly reviewed separately. The promo issue I received was with Cover 'A', done by Katie Cook, (as seen at the top right of this blog).
Here is some information about the publication, provided by Archaia, before I get started on my review:
FRAGGLE ROCK VOL. 2 #3 (OF 3): (W) Katie Cook, Paul Morrissey and Katie Strickland (A) Nichol Ashworth, Katie Cook and Lindsay Cibos
(COV) Katie Cook and Lindsay Cibos (50/50 Split)
Ready to return to the Rock? Gobo, Red, Mokey, Wembley and Boober are ready to lead you on a new set of adventures and this time they're bringing some friends. Fan favorites Large Marvin and Cantus and the Minstrels make appearances in the third issue of our second volume of Fraggle Rock. Expect songs, dances, games, competitions, exploration, Doozers, Gorgs, fur, hardhats, lucky walking sticks, semi-carnivorous pet plants and maybe a radish souffle or two!
My Gift is My Song: This story had well-drawn art, and an interesting storyline with a good moral. It taught that presents shouldn't be boughten items, they should just come from the heart. The art was similar to the other volumes and issues, and it was in the style that I enjoy. The story and art was by Katie Cook.
Sleeping with Silly Creatures: This portion was very short, but it included a funny story. Gobo had received another post card from his Uncle Traveling Matt, who goes on adventures in 'space'. The 'space' he is referring to is the land that humans inhabit! The story took place at a laundromat, but Uncle Matt hadn't realized that. It told of his adventures of people throwing old clothes into deep pits where beasts would eat the clothes, and this happened to just be washing machines. The same fantasies were about drying machines, which were supposedly magical caves where they could get new clothes. The are was more on the 'realistic' style, which changed it up a bit. The art was illustrated by Lindsay Cibos.
Red's Chomp-A-Thon: This story had an art style in the middle of 'cartoony' and 'realistic'. The story was fairly good, and contained a good moral. The art looked like what I would associate with Fraggle Rock, just because of the style. The story began with a problem, and Red decided to host an eating competition. In the final stretch, Boober forfeited himself, and Large Marvin took his place. (SPOILER ALERT!!) He eventually won, which caused Red to feel even more of a loser. That is when her friends told her about the memories they will have of the competition, and that winning isn't everything. Although they all lost, they still had fun, and that was all that mattered. (END SPOILER ALERT...)
Overall, Fraggle Rock Vol. 2 #3 of 3 was a good anthology. It had great art, great stories and good morals and life lessons!
My Review Rating for this publication is a NEAR MINT MINUS (NM-) 9.2 out of a possible 10.0 comic book grading scale.
Retail Price: $3.95 U.S. - Page count: 32 pages
Format: staple bound, 8" x 8", full color.
For: All Ages.
Here is the Facebook Fan Page for Archaia Entertainment, which I suggest YOU 'Like' also to keep up with what this publisher is presenting next. Plus YOU can be interactive with them on the 'wall' of the Fan Page!
~Vinnie
(Blog Publisher's Note from Michael: If YOU liked Vinnie's guest review blog today, you may also enjoy reading Vinnie's other reviews on: 2011 FCBD Edition Mouse Guard / The Dark Crystal Flip Book, Classics Illustrated #142 - Abraham Lincoln - 8th Edition, Celebrating Captain Rochester at the Aftercon Party, Mortifera #3, ConDor XVIII - Sci-Fi & Fantasy Convention, Kleeman and Mike #1, Jim Henson's Fraggle Rock Vol 2 #2 of 3, Fraggle Rock Vol 2 #1, Space Punks #2, Mouse Guard - The Black Axe #1 of 6, Bear and Fox #2, Space Punks #1, The Daughters of Merlin #1, Sea Ghost #1, Mouse Guard: Legends of the Guard #4 (of 4), Clutch Cargo DVD, The All New Super Friends Hour Season 1 DVD, The Ultimate Underdog Collection Volume 1, Planet Hulk, Coraline, Ponyo, X-Men Origins: Wolverine, Sonic the Hedgehog TPB Vol 1, Cloudy With A Chance of Meatballs, The Possum #1 comic book, Vinnie's Take on Berona's War: Field Guide, just to name a recent few!)
---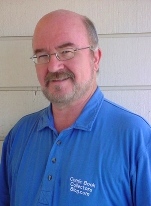 My thanks again to all of YOU reading this blog and our archived blog posts, now at 3,400 total posts in number! I do appreciate your continued reading and support of this Blog!
BTW, You can 'follow' this Blog by clicking the 'Follow' Button at this NetworkedBlogs app! We currently have over 2,399 'Followers'! Thanks to ALL of YOU that have already clicked that button!
And for those of YOU that haven't yet... I would appreciate it if YOU would!!!
~ Michael D Hamersky
Note: My online 'Local' Comic Book Shop (LCBS), carries many different genres of comics, magazines, graphic novels, and comic con promotional items. Possibly even copies of the item that was reviewed here today...!
If I have it... You can find it 'Under The Big Top Of Comics' at:
http://www.ComicBooksCircus.com/
Web Page Note: This blog post is written for the IE Browser standards. Chrome, Safari, Netscape, Firefox and the other browsers serve the page up differently, sorry about that!
The screen display resolution is best seen at the setting of 1024 x 768 on your laptop or desktop computer.
NOTE: All images and characters within this blog post are copyright and trademark their respective owners.

Comics Creators: If you are breaking into, or already work in the comic book industry or other pop culture productions, you are welcome to email or mail us press releases, news items, and updates that you feel would be of interest to our blog readers. Including YOUR own works!
To mail printed items to us for possible review, send to:
Make It So Marketing Inc., PO Box 130653, Carlsbad, CA 92013

Also, if you are a Facebook member, I would have liked you to send me a 'Friend Request'. However, I have reached the maximum limit of 5,000 Facebook Friends and Fan pages already, so I've added a New 'Facebook Fan Page' so that even more of YOU can 'Like' what I am doing, and be interactive with me and others there. Here is the link to that 'Facebook Fan Page': Michael D Hamersky On Comics! Please click the 'Like' button on that page!
---
Posted by makeitsomarketing at 12:01 AM PDT
Updated: Wednesday, April 27, 2011 7:10 AM PDT