The 2011 Spring Gala Of The Facebook Comic Con Starts Today!
Mood:
a-ok
Topic: Comic Cons



-

-

-

Below is the Welcoming video from the 1st Ever Facebook Comic Con Gala - The Premiere from March 12th - 15th of 2009:
TODAY'S FEATURE - Blog #3419:
Back in 2009, Michael Netzer, Founder of Facebook Comic Con, presented the Opening Welcome Speech for the Spring 2009 Gala Premiere, (as seen in the video above).
Today is the start of the 2011 Spring Gala, and although a little more subdued this time, (due to Facebook revising the group pages format just before the start of this Gala), this online only 'virtual comic con' goes on!
I've already posted the banners to the 'Gateway', 'Guests and Honors', and the 'Exhbitors' webpages at the above right which you can click on to directly take you to those convention halls.
Here is the link to the list of current events for the 2011 Spring Gala.
Here is the link to the list of past events so that you can see what you missed.
Here is the link to the main web page of Facebook Comic Con.
There are many links within the links provided above for you to check out.
Be sure to check out the guests tables also.
And don't forget to visit the exhibitors tables, of which we have one.
Our own exhibitor table is at Facebook Comic Con | Make It So Marketing, which I invite you to stop in at, (join), and comment on any wall posts there.
Thanks to organizing the 2011 Spring Gala goes to Ken Johnson, Lead Gala Coordinator, who lives in the United Kingdom.
Thanks also to Michael Netzer, who came up with this virtual comic con back in 2009, and currently resides in Israel.
Enjoy the 2011 Spring Gala of the Facebook Comic Con!
~Michael D Hamersky
(Please Note: Other than having a 'virtual table' at this 'virtual comic con', Tina and I are neither Facebook Comic Con (FBCC) Officers, nor Staff or Coordinators. During earlier FBCC Galas I was invited to be a 'Guest Judge', which I happily did. You see... I just mention the FBCC in my Blog and at my own Facebook Profile Page, Fan Page, and Group Page, because the Group Page 'Facebook Comic Con | Make It So Marketing' is under the 'Facebook Comic Con' umbrella. Any questions regarding the running of FBCC need to be addressed at any of the FBCC page links that I have provided above.)
---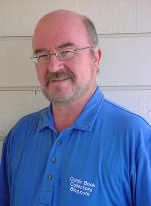 My thanks again to all of YOU reading this blog and the archived blog posts, now over 3,418 total posts in number! I do appreciate your continued reading and support of this Blog!
BTW, You can 'follow' this Blog by clicking the 'Follow' Button at this NetworkedBlogs app! We currently have over 2,436 'Followers'! Thanks to ALL of YOU that have already clicked that button! And for those of YOU that haven't yet... I would appreciate it if YOU would!!!
~ Michael D Hamersky
Note: My online 'Local' Comic Book Shop (LCBS), carries many different genres of comics, magazines, graphic novels, and comic con promotional items. Possibly even copies of the item that was reviewed here today...!
If I have it... You can find it 'Under The Big Top Of Comics' at: ComicBooksCircus.com
Web Page Note: This blog post is written for the IE Browser standards. Chrome, Safarai, Netscape, Firefox and the other browsers serve the page up differently, sorry about that!
The screen display resolution is best seen at the setting of 1024 x 768 on your laptop or desktop computer.
NOTE: All images and characters within this blog post are copyright and trademark their respective owners.

Comics Creators: If you are breaking into, or already work in the comic book industry or other pop culture productions, you are welcome to email or mail us press releases, news items, and updates that you feel would be of interest to our blog readers. Including YOUR own works!! (Note: I don't list my email address here, due to 'spambots' gathering it and 'spamming' me.
To mail printed items to us for possible review, send to:
Make It So Marketing Inc., PO Box 130653, Carlsbad, CA 92013, USA

Also, if you are a Facebook member, I would have liked you to have sent me a 'Friend Request'. However, I have reached the maximum limit of 5,000 Facebook Friends and Fan pages in my network already, so I've added a New 'Facebook Fan Page' for myself so that even more of YOU can 'Like' what I am doing, and be interactive with me and others there. Here is the link to that 'Facebook Fan Page': Michael D Hamersky On Comics! Please click the 'Like' button on that page!
---
Posted by makeitsomarketing at 12:01 AM PDT
Updated: Friday, May 20, 2011 3:50 AM PDT