Spidey Drops In On The American Idol Season Finale...
Mood:
caffeinated
Topic: TV Shows
TODAY'S FEATURE - Blog #3422:
I haven't blogged on 'American Idol' for a looooong time... Not since the eBay version of this Blog was stopped during the Halloween Season of 2009! Not of my choosing, but because eBay lost control of their blog platform and decided to stop the whole blogging platform...
So it is 'strange' to be blogging about 'American Idol' this morning, as I stop working on an offline project that's kept me busy for several days this week! You see, the American Idol blogs that Tina and I used to do in the eBay version of this blog were the most popular posts that I was blogging at the time! I used to get questions as to when the review blog on the night before's performances would be posted. That's where the 'My Take' and 'Tina's Take' phrase came into being! (For more on earlier Seasons of American Idol, I've brought over several blog posts from our expired eBay blog version to this Blog platform before eBay deleted ALL bloggers posts. Google has over 1,340 links to those as of this blog posting.)
Anyways, this 10th Season of 'American Idol' has been long and not so 'pretty' for both Tina and myself. The loss of Simon Cowell was definitely felt by both of us, and when Haley was not in the Top Two for the Finale, well, we both felt the 10th Season was a 'bust'...
Especially the 1st night of the Season Finale... It's NOT 'Country Idol', folks! Sheesh! And I have nothing against 'country'. I loved 'Johnny Cash', 'Dolly Parton', 'Poco', 'Flying Burrito Brothers', Rick Nelson, etc., etc. Just that somehow, this whole 10th Season got sidetracked...
So after a very disappointing 1st night of the Season Finale, I was about to not vote, until the judges pretty much declared Lauren 'the winner' of the whole thing. Sheesh again! That made me take the time to vote 8 times for Scotty, just to counter against what the judges had pre-determined the outcome to be.
And yeah, during the Season I had voted for Scotty McCreery a few times, and Lauren Alaina also, even though I voted more for others, including Haley Reinhart, James Durbin, Pia Toscano, and Casey Abrams!
Of the Final Three, it was Haley who was our 'fave', although this was the first year we didn't have a 'fave' until there were only four contestants left...
But wait, didn't I title this blog "Spidey Drops In On The American Idol Season Finale..."?!
Well, he did... The song was so-so in my book, the visuals were good, and seeing Spidey swing into the audience was fun. But the end of the song, where Spidey 'drops in' to where he is upside down in front of J.Lo and she uncovers his face, pulling down his mask, just like in the great Spider-Man 1 film, was... Well... It was just like the whole 10th Season for me... One of anticipation and then just 'flat' at the end....
No kiss... Just a 'Boop' and giggly laughter... And then Spidey goes back up out of sight.
But yeah, I did enjoy seeing Spidey's appearance on American Idol! Even though J.Lo didn't come through at the end of the song... Just like this 10th Season didn't come through for me either...
So my review rating for this Spidey / J.Lo scene is just like the whole 10th Season of American Idol for me... a FINE PLUS (F+) 6.5 out of a 10.0 possible comic book grading scale. Good idea, but with fair execution.
And yes, I did like the 2nd Night of the Season Finale... It was a very good show to end out the 10th Season with... Here's hoping that the 11th Season returns to the 'greatness' that the TV Show had been when Tina and I were review blogging every week!
~Michael
P.S. The main reason I started blogging about 'American Idol' in the eBay version of our Blog, was that I had a LOT of Rock N Roll Comics / Mags in our online eBay Store at that time, and Tina got me into watching the 2nd Season with her. Today I continue to list Rock N Roll items as seen in this link. Plus of course I have a few hundred Spider-Man comics as well!
Now it's time to do some 'Social Media Networking' this morning, before heading back to that off-line project!
---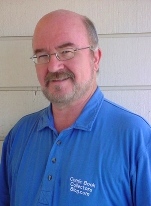 My thanks again to all of YOU reading this blog and our archived blog posts, now at 3,422 total posts in number! I do appreciate your continued reading and support of this Blog!
BTW, You can 'follow' this Blog by clicking the 'Follow' Button at this NetworkedBlogs app! We currently have over 2,442 'Followers'! Thanks to ALL of YOU that have already clicked that button!
And for those of YOU that haven't yet... I would appreciate it if YOU would!!!
~ Michael D Hamersky
Note: My online 'Local' Comic Book Shop (LCBS), carries many different genres of comics, magazines, graphic novels, and comic con promotional items. Possibly even copies of the item that was reviewed here today...!
If I have it... You can find it 'Under The Big Top Of Comics' at:
http://www.ComicBooksCircus.com/
Web Page Note: This blog post is written for the IE Browser standards. Chrome, Safari, Netscape, Firefox and the other browsers serve the page up differently, sorry about that!
The screen display resolution is best seen at the setting of 1024 x 768 on your laptop or desktop computer.
NOTE: All images and characters within this blog post are copyright and trademark their respective owners.

Comics Creators: If you are breaking into, or already work in the comic book industry or other pop culture productions, you are welcome to email or mail us press releases, news items, and updates that you feel would be of interest to our blog readers. Including YOUR own works!
To mail printed items to us for possible review, send to:
Make It So Marketing Inc., PO Box 130653, Carlsbad, CA 92013

Also, if you are a Facebook member, I would have liked you to send me a 'Friend Request'. However, I have reached the maximum limit of 5,000 Facebook Friends and Fan pages already, so I've added a New 'Facebook Fan Page' so that even more of YOU can 'Like' what I am doing, and be interactive with me and others there. Here is the link to that 'Facebook Fan Page': Michael D Hamersky On Comics! Please click the 'Like' button on that page!
---
Posted by makeitsomarketing at 4:51 AM PDT
Updated: Friday, May 27, 2011 5:59 AM PDT