Iron Man 2 Costume Competition @ Facebook Comic Con!
Mood:
a-ok
Topic: Comic Cons

Above: One of the Early Iron Man 2 Film Posters!

At The Top Left: Iron Man 2 French Film Poster With Ivan Vanko As Whiplash!

At the Bottom Left: Natasha Romanoff a.k.a. Black Widow on Wonder Con Exclusive Film Poster!
TODAY'S FEATURE - Blog #3130:
This past weekend Tina and I viewed the Iron Man 2 Film at a local theater. I've already posted Part I of this blog series. (Click here for My Review of the Film in Part 1.) Here is the link to Part 2 as guest blogged by Tina (Click here for Tina's Review in Part 2).
Today I am blogging a reminder that the Iron Man 2 Costume Competition at Facebook Comic Con is still in process...
You ask, "Facebook Comic Con?". Yes, that's the Online Comic Con that EVERYONE (with a computer) can attend!
Then it's "costume competition?". Yes, that's where contestants can submit a photo or video of themselves in a Iron Man related costume to enter for Fame & even a little Cash!
Here's the info as of blog time, Monday morning, May 10th, 2010. (Please note that this blog is a 'static' online publication, and that any changes would be made to the actual Facebook Event Page itself:
Start Time: Thursday, April 1, 2010 at 12:00am
End Time: Sunday, May 30, 2010 at 11:30pm
Location: Online at Iron Man Costume Competition Event
"Heroes Aren't Born, They're Built. "
*** Please carefully read the contest instructions, official rules and criteria to ensure your successful entry and to better understand contest procedures.

RULES FOR COSTUME ENTRIES:
1-) All entrants must be registered at Facebook Comic Con.
2-) Entries can be posted in photo or video format.
3-) Only one photo or one video allowed per entry.
4-) Video entries must not exceed 10 seconds in length.
HOW TO ENTER | WHAT YOU NEED TO DO:
1-) Start planning and creating your costume.
2-) When finished, have pictures or video taken of you in your costume holding a hand-written sign only containing: FBCC IRON MAN COSTUME COMPETITION - 2010. This ensures that all our contestant costumes are new and authentically produced for this event so the contest is fair to all.
3-) Choose the best photo or edit up to 10 best seconds of video for upload to contest event.
POSTING YOUR CONSTUME ENTRIES:
1-) Attend this event through the menu on this page.
2-) Upload your photo or video to the photos or video section of this event. This will officially enter you into the contest.
3-) Tag your photo or video with the name of the event: FBCC IRON MAN COSTUME COMPETITION 2010.
4-) Caption label your photo or video with the NAME OF YOUR COSTUME CHARACTER/HONORED COVER.
5-) Only photos or videos of costume entries are allowed to be posted. All other postings will be removed. Repeat violators may be excluded from competition event.
*********************************************
**** IMPORTANT NOTE: All contestants are responsible for posting their submission pictures. Please check to ensure that your picture has uploaded to the page. If you have any issues uploading your photo's, please contact the event admin, (prior to the submission posting deadline)!
*********************************************
JUDGES, WINNERS & PRIZES:
We have a fantastic selection of prizes for the IRON MAN2 Costume Competition.
GRAND PRIZE: IRON MAN PRIZE PACK worth $45 courtesy of THE MIGHTY WORLD OF COMICANA in Central London!
SECOND PRIZE: $35 Prize Pack courtesy of FBCC
THIRD PRIZE: $25 cash prize courtesy of ComicBookCollectorsBlog.com
Our judges are:
Michael D Hamersky (Make It So Marketing / ComicBookCollectorsBlog.com )
Stacey Aragon (FBCC)
*********************************************
JUDGING CRITERIA is divided into 3 categories.
1-) Character Likeness 2-) Complexity 3-) Staging
RATING from 1-10 will be given in each category.
*********************************************
TEN (10) TOP entries will be chosen as finalists.
HIGHEST SCORING ENTRY will be our Grand 1st Prize winner.
*********************************************
PRIZE: Details coming soon
*********************************************
COSTUME COMPETITION ENTHUSIASTS: Show us who your favorite Iron Man character is!
KEN JOHNSON: Event Coordinator
MICHAEL NETZER: FBCC Director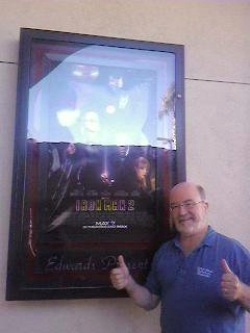 INVITATION:
I invite YOU, Not in my honary positin as one of the 'Judges' in this competition, but as one who has participated in the two (2) earlier Facebook Comic Con Costume Competitions, to 'attend' this online comic con competition!
As either / and / or a contestant or viewer of the event.
Again...Don't forget that EVERYTHING happens at the Iron Man Costume Competition at the Facebook Comic Con Event Page! This blog is for promotional use only, and is NOT intended to be updated after this posting! Any changes, additions, etc., will ONLY be done at the FBCC Event Page!
Thanks for reading this blog post today, and 'see' YOU at the comic con!
------------------------------
AND My thanks again to all of YOU reading this blog and our archived blog posts, now over the 3,125 total posts in number!
~ Michael D Hamersky @ ComicBookCollectorsBlog.com

Note: Our online comic book store carries many different Marvel Comics titles including IRON MAN Comics at:
http://www.comicbookscircus.com/
---
"Hammering Out the Web For You Since May 12th, 1998!"

Note: If you are breaking into, or already work in the comic book industry or other pop culture productions, you are welcome to email us press releases, news items, and updates that you feel would be of interest to our blog readers. Including YOUR own works!

To mail printed items to us for possible review, send to:

Make It So Marketing Inc.
PO Box 130653
Carlsbad, CA 92013

Check Out More Of Our Own Endeavors:

Yeah, that's me in the photo shown to the left, taken at the 1973 San Diego Comic Con!

I first set up as a 'dealer' at the 1972 SDCC at the El Cortez Hotel. So I've been around comic conventions for a little while, LOL!

Tina and I now have an on-line exhibitor table at the first "virtual" comic con titled the "Facebook Comic Con" (FBCC)!

You can view our table and interact with us there on Facebook by clicking this link.

So if YOU are a Facebook member, please 'join' our Facebook Comic Con - Make It So Marketing exhibitor table for updates, specials, links to this blog, and other wall comments that we post every day!




Also, if you are a Facebook member and would like to join my Facebook Network, feel free to send a 'friend request' to 'Michael D Hamersky'.

-------------------

Talking about comics: if YOU are a comics creator, (writer, penciler, inker, colorist, letterer, etc.), OR even a Comics / Magazine Publisher, feel free to contact me regarding YOUR works for a possible mention / review!

I've made a special blog post about: "How To Best Submit YOUR Publication For Possible Review!" for those creators / publishers that would like to possibly have their publications mentioned or reviewed. Just click on the link provided in this paragraph!

~Michael @ ComicBookCollectorsBlog.com

WEB PAGE NOTE: This blog post is written for the IE Browser standards. Chrome, Safarai, Netscape, Firefox and the others serve the page up differently. The screen display resolution is best seen at the setting of 1024 x 768.

NOTE; All images and characters within this blog post are copyright and trademark their respective owners.
Posted by makeitsomarketing at 12:01 AM PDT
Updated: Monday, May 10, 2010 7:24 AM PDT